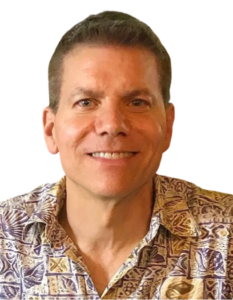 Doug Macomber
Cape Cod Realtor
Lic #9042219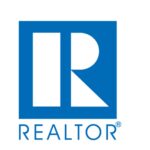 10 Depot Road
Eastham, MA 02642
Moon Phase

I created this site specifically for prospective buyers and sellers. As such, I have 2 objectives in mind:

1.

Buyers

: to simplify the home buying process through good listening skills, clear answers and 25 years' experience. It's been my distinct privilege to assist buyers in what is for many a generational purchase. Click here for more details.
2.
Sellers
:
to provide clear, substantive examples of the work I do to maximize your property's appeal with the aim of procuring the
highest offer
. Click
here
for more details.
Doug ✍

Click below to hear my message
Featured Listings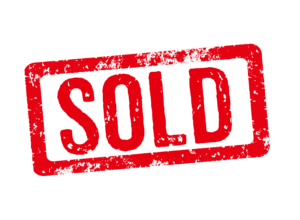 20 Fife Court, Eastham
 
Fife Court is a unique enclave consisting of four 1-acre building lots and characterized by large (2500+ sq/ft) custom-designed homes. As the highest lot in the subdivision 20 Fife Ct is distinguished by its potential for distant marsh/bay views from an elevated, 'roof-style' deck (see images). Enjoy the theater of ever-changing tides while scanning First Encounter Beach, The Marsh & Bee's River. The entire spectrum of the Outer Cape is visible as it bends toward Brewster, East Dennis & points beyond. Its south-facing orientation, large building envelope (sufficient for 4-bedrooms) & pine/oak wooded environment ensure your new home's privacy. Preliminary septic engineering has been completed. Natural gas & municipal water at street. All utilities located underground. Some of the area's best natural resources lay within easy reach: Herring Pond, 1/4 mile; 'Cottontail Acres', conservation land connecting a series of glacial ponds, 1/3 mile; Great Pond & CC Bike Trail, 3/4 mile. Not in Flood Zone. Building plans to be approved by the association. Make this the canvas upon which to realize the home of your dreams!  List: $439,000  Sold: $441,000 on 3/23/23
Pine Tree Cottage #4 (1061 State Highway, Eastham)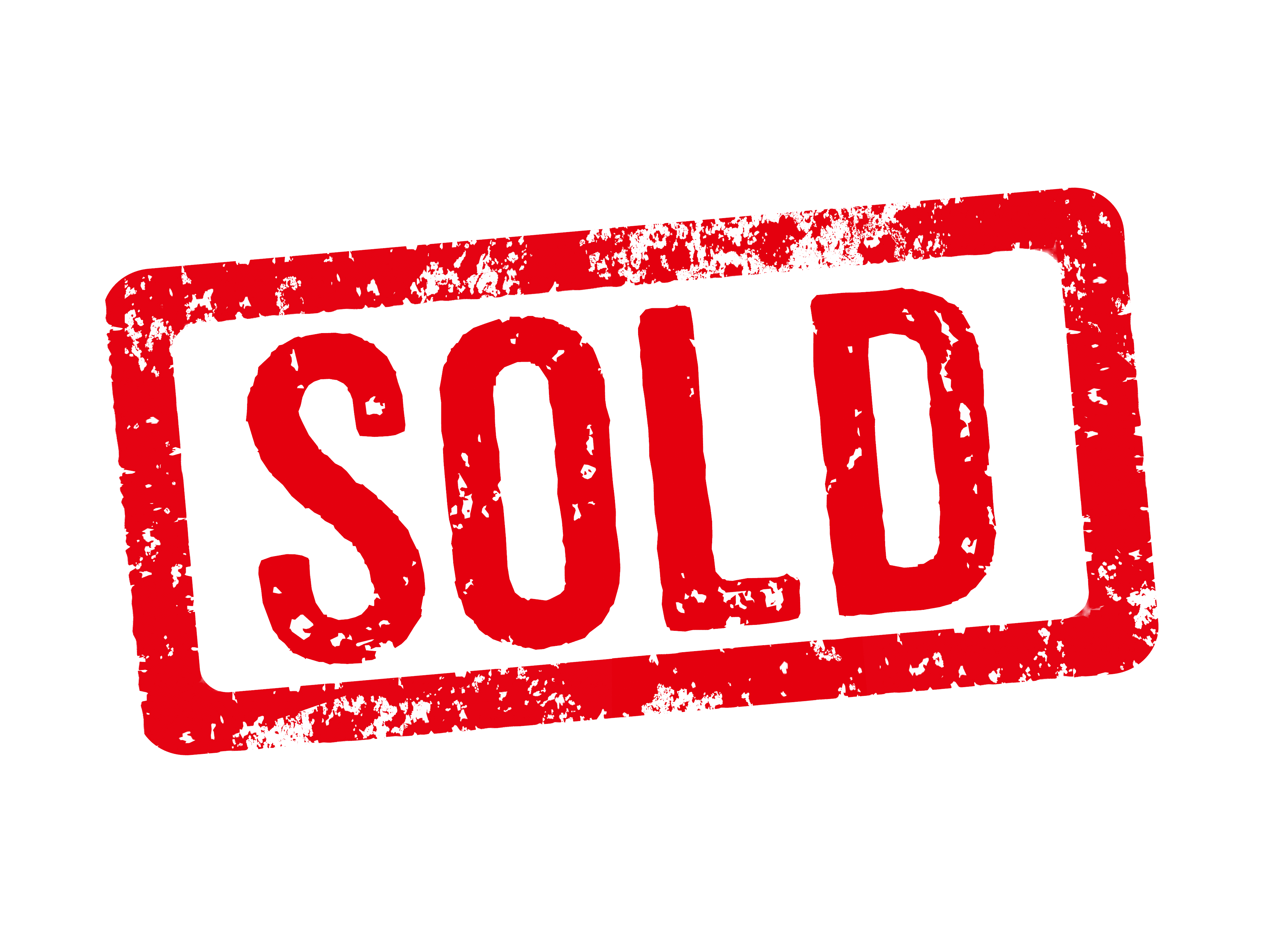 Is the high cost of real estate keeping you from entering the Eastham market? As a consequence, do you rent a cottage each summer instead of buying? If so, this seasonal studio/condo at Pine Tree Cottages could be the solution. With an array of recent updates including new bathroom fixtures, rigid-core vinyl plank floors, insulated windows, AZEK trim & cedar siding, new 40-gallon water heater, 100 amp electrical and a freshly painted exterior, this captivating condo is anything but cookie-cutter. Its reasonable cost to own—HOA fee ($985.20/year which includes septic, town water, rubbish removal, liability insurance and lawn care) and property tax ($1011 in 2023)—can be defrayed by renting the weeks you don't use (similar studios in the area rent for $700-$900/wk). Imagine collecting rent on the weeks you decide to lease, and not having to dole it out each time you want to go to the Cape for an overnight, a weekend, or longer. When the season's over (April 1-Nov 15) simply call your plumber to shut it down, just like the seller has for years. This is true peace of mind 2nd home ownership with an upside that pays both personal and financial dividends…Its lovely curbside aesthetic is accented by a front door portico w/opposing decorative window boxes for good bi-lateral symmetry. Though modest in scale, the bright 12×13 living area has a spatial quality which seems to belie its compact dimensions. That said, the cottage is best suited for couples or anyone who appreciates that the size of a space bears no relation to the amount of fun which can be had in it. The crisply updated 5×5 bath has a glassed corner shower; the 5×7 kitchen has a propane gas range, an apartment-size refrigerator and enough cabinetry to keep the counter free of clutter. A single window A/C unit takes the edge off humid days, while baseboard electric heat keeps things cozy on spring and fall nights. An 8×8 deck overlooking the backyard provides a measure of privacy, and a great place to simply unwind…Pine Tree Cottages is comprised of 16 free-standing units plus a common building, which offers temporary storage. A convenient path directly behind the cottage provides backroad access to the popular CC Bike Trail, about 1/2 mile distant. Fort Hill can be safely reached using the sidewalk and pedestrian crossing light at Governor Prence Rd…From its attractive price point and recent updates, to its reasonable cost to own and excellent rental potential, Pine Tree Cottage #4 is worthy of your immediate consideration…Happy condo hunting!  List: $199,000  Sold: $238,000 on 10/27/23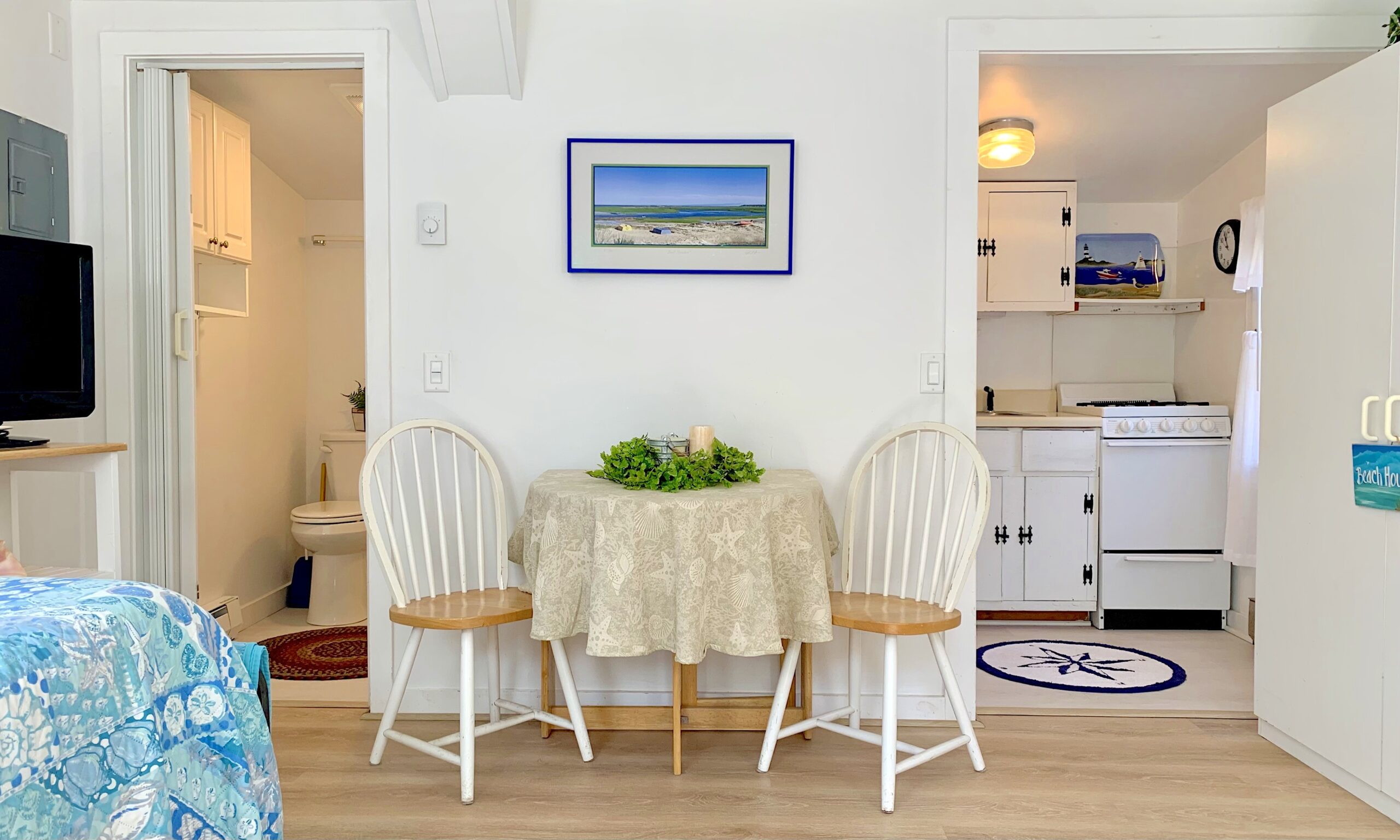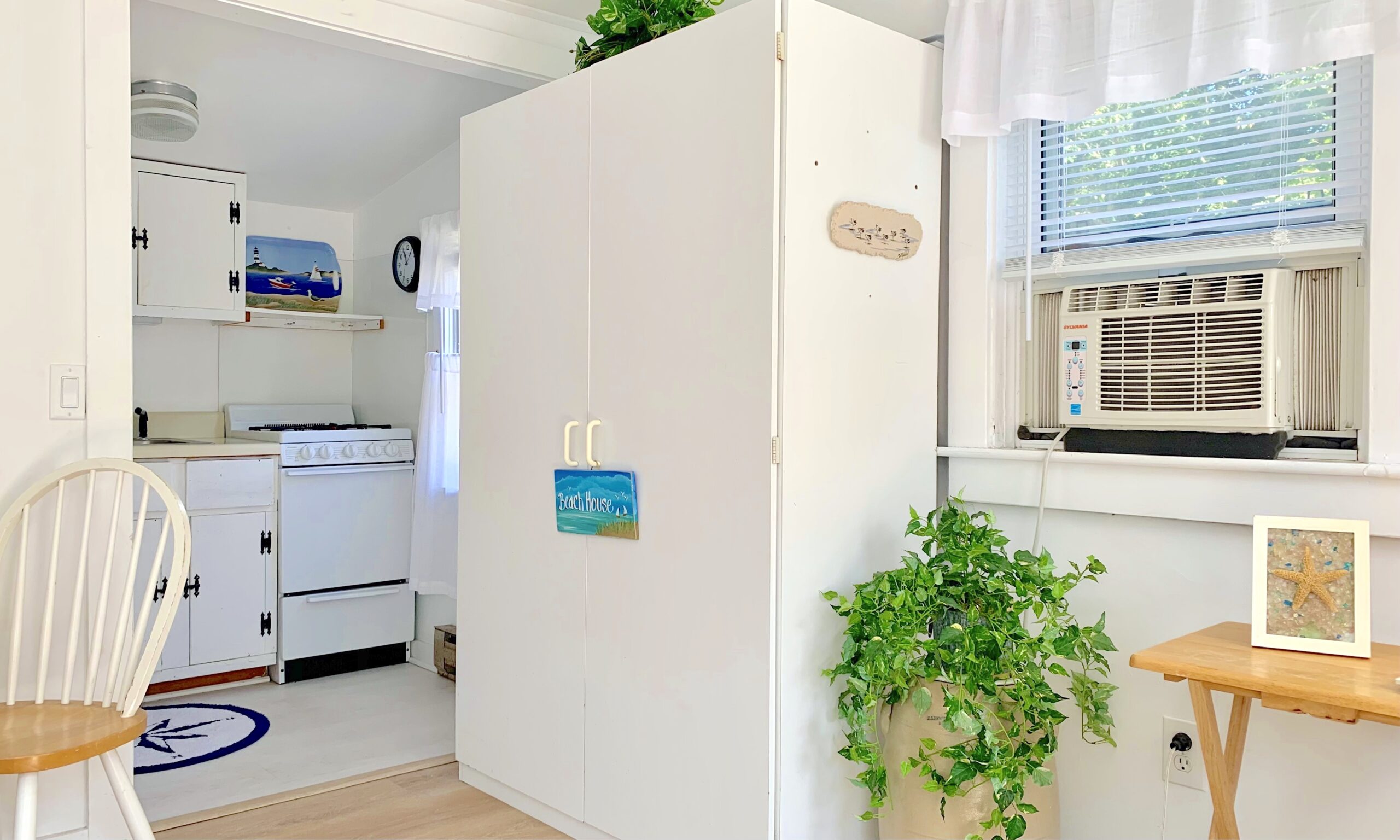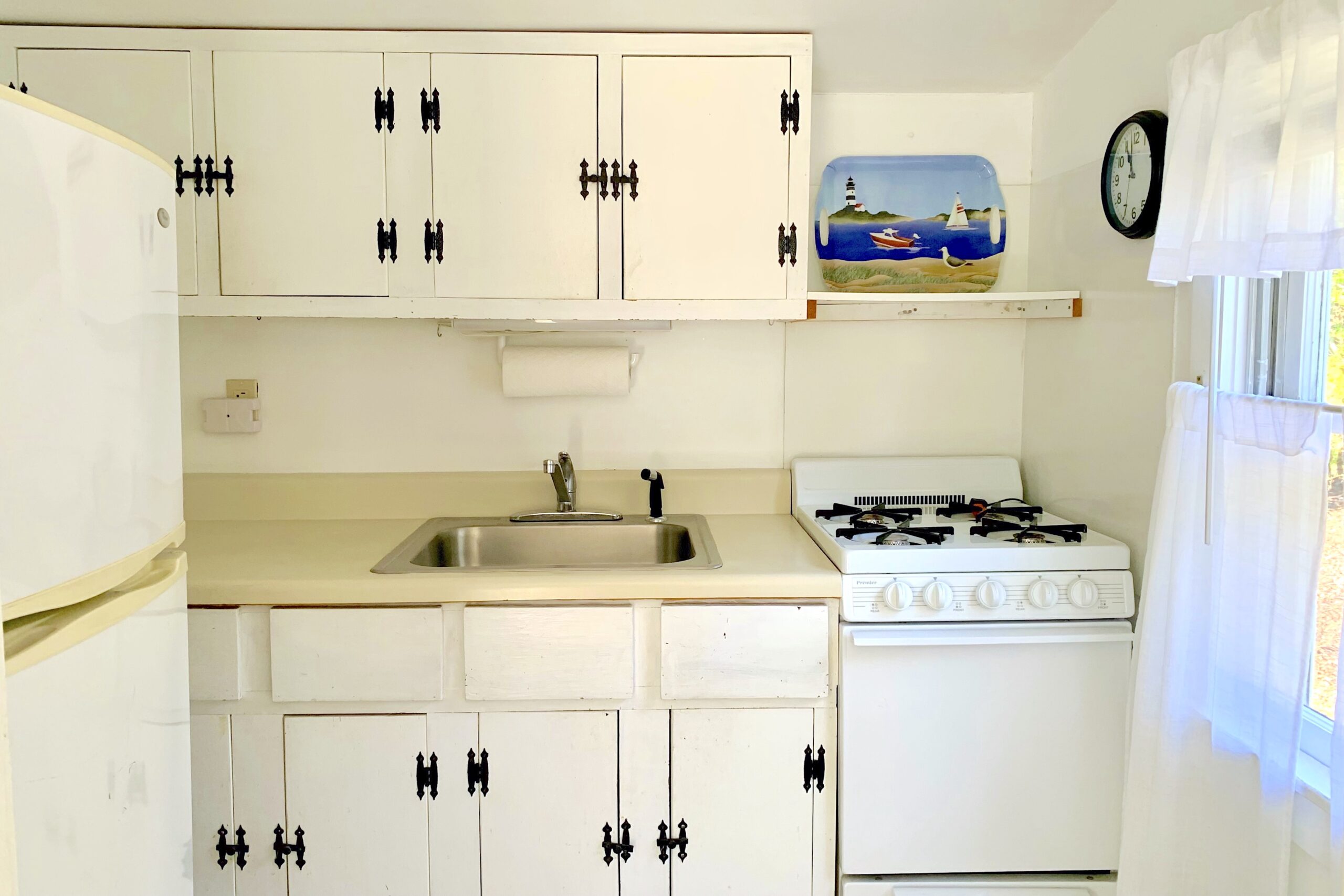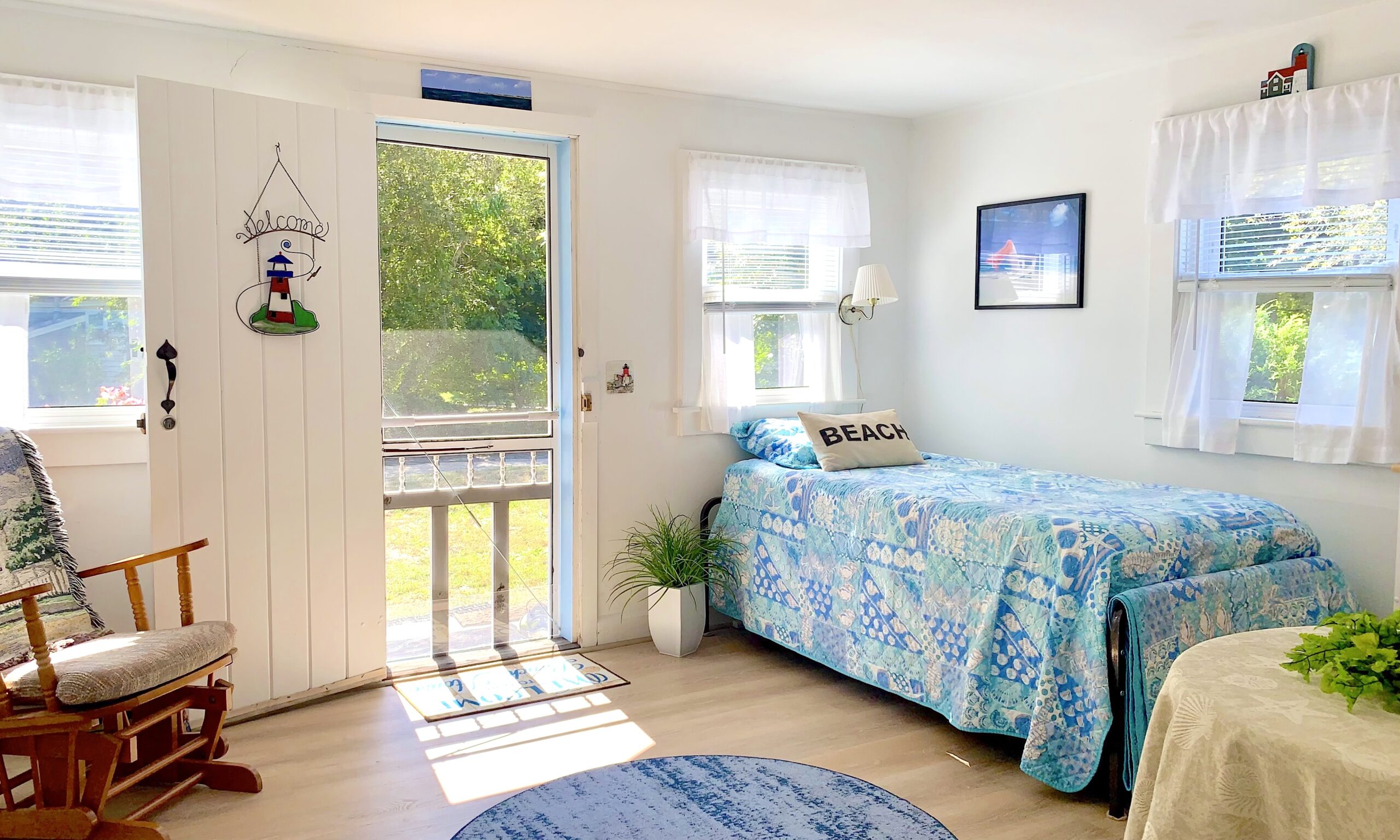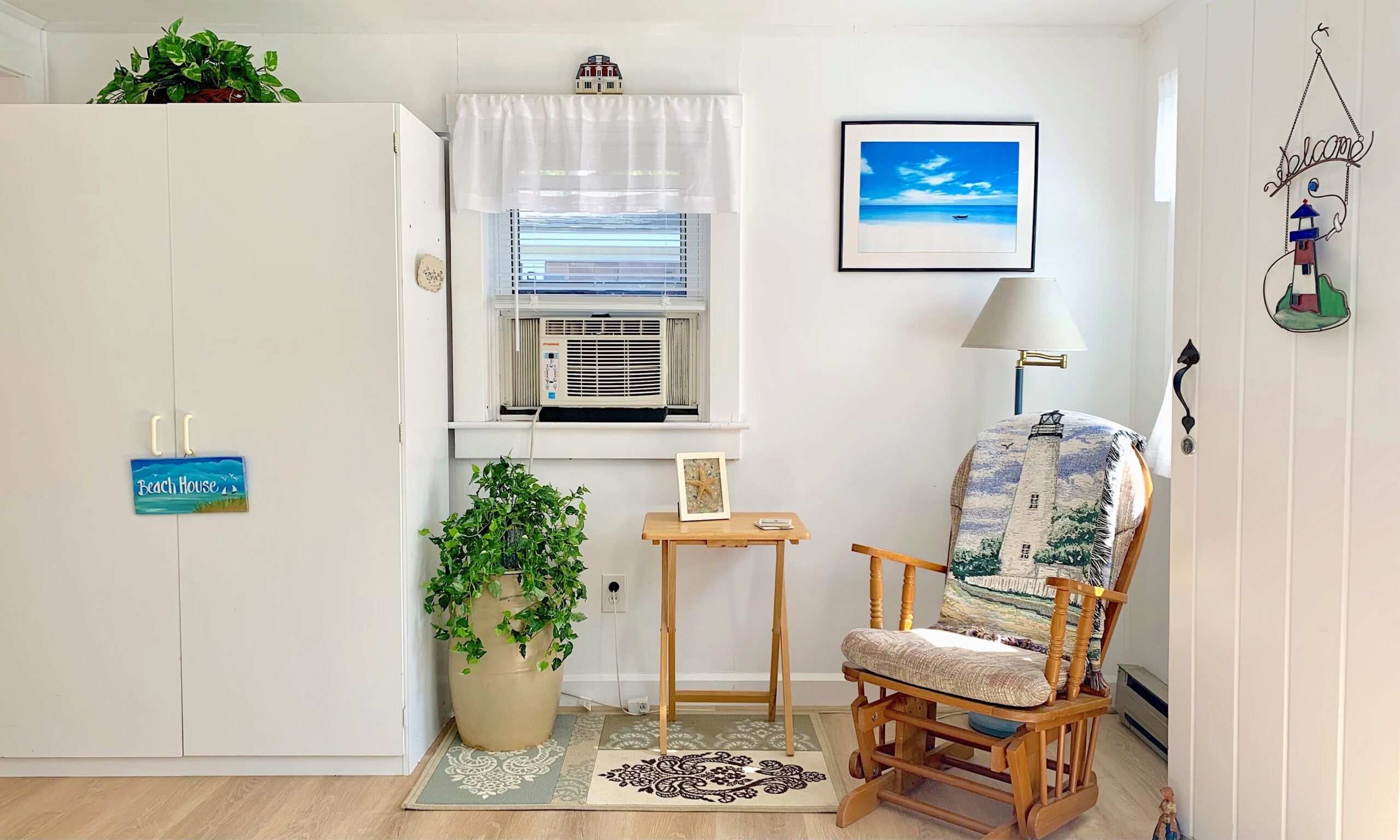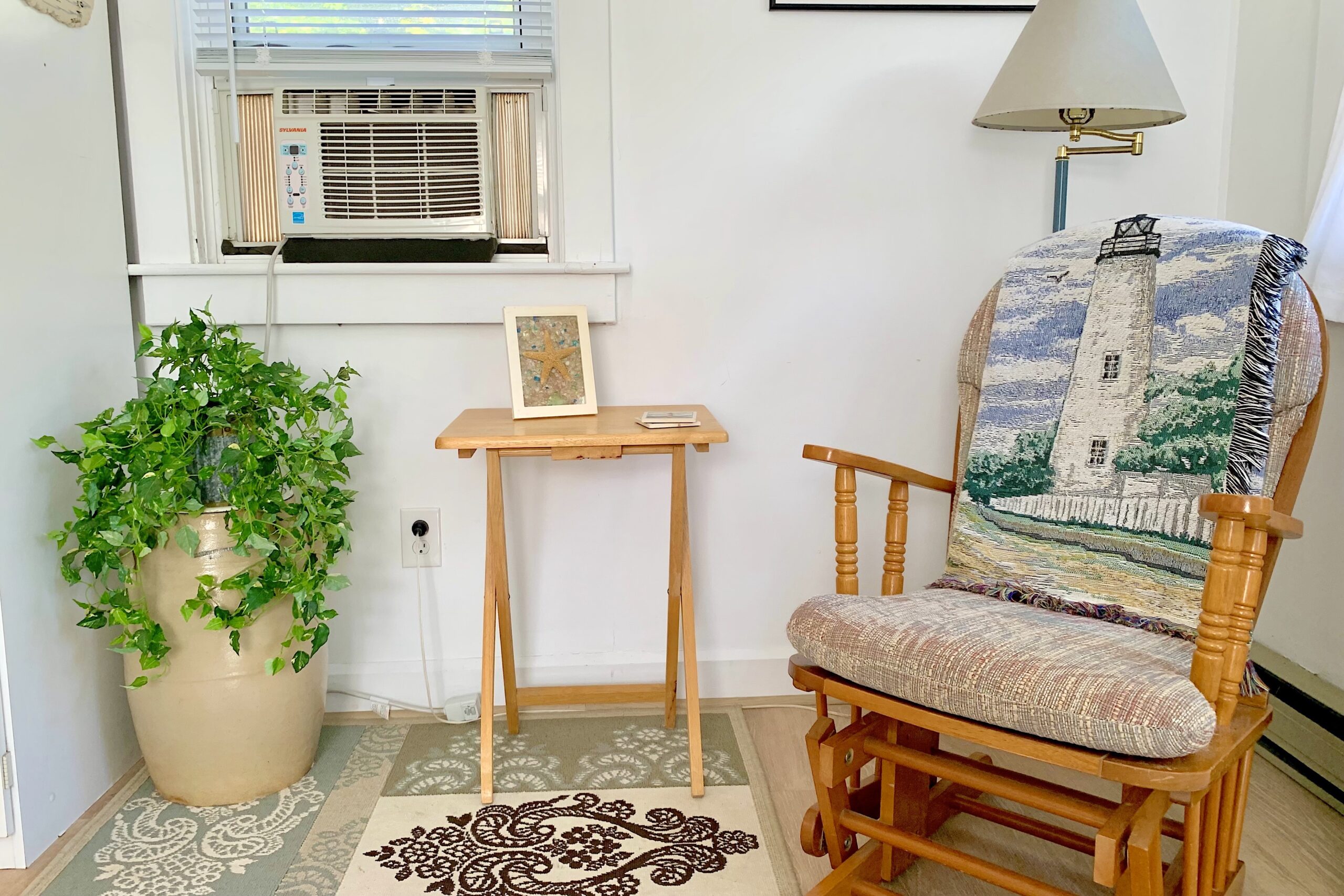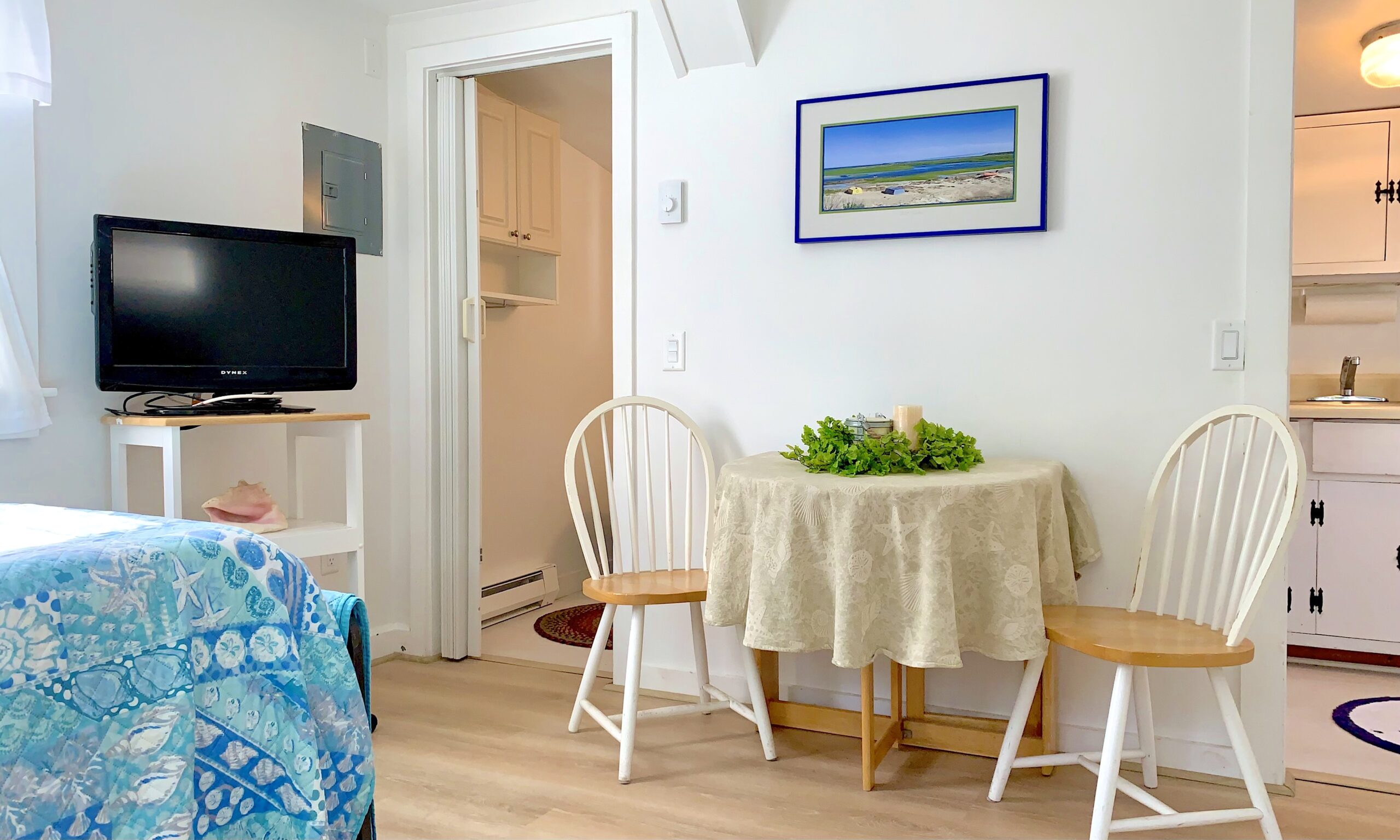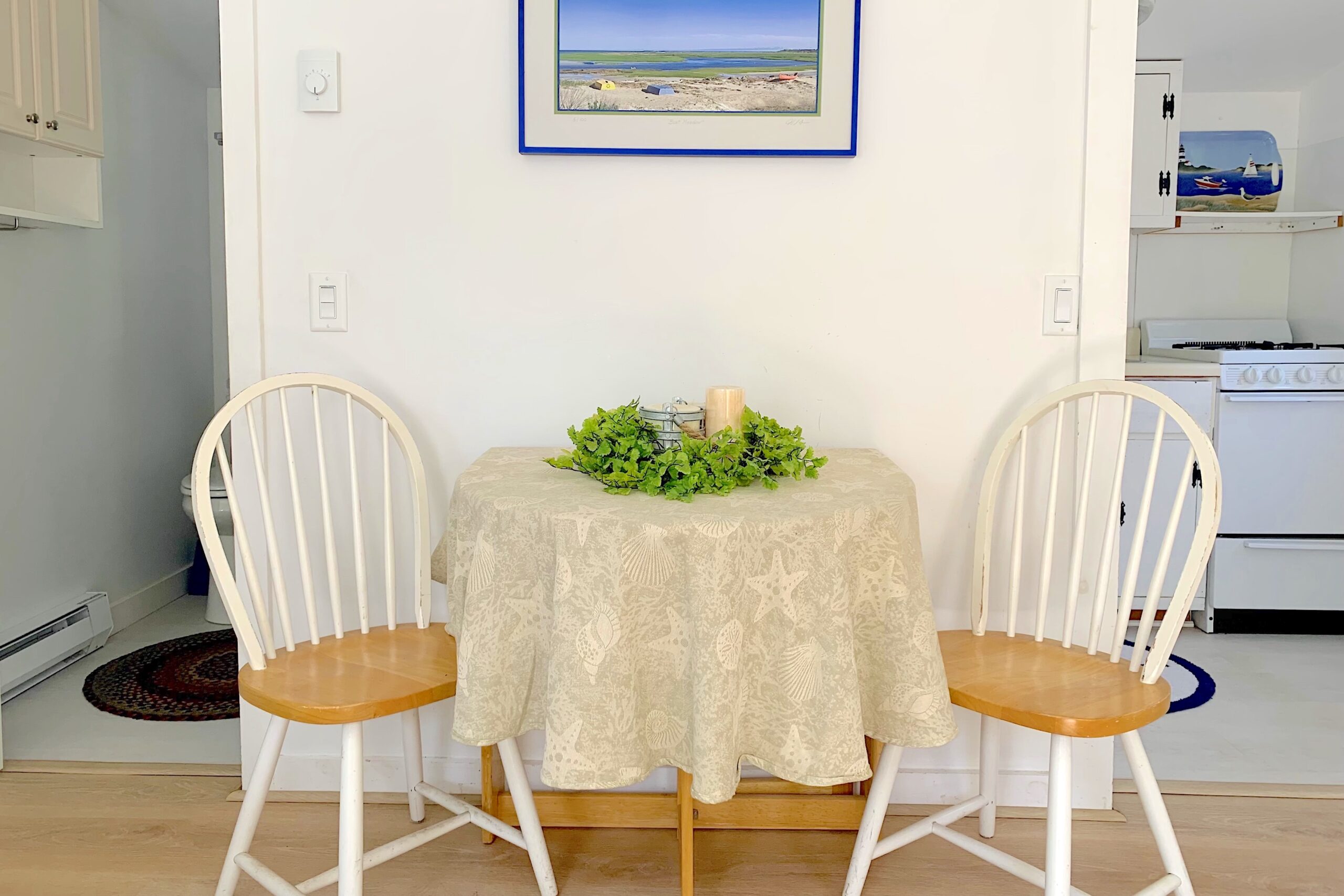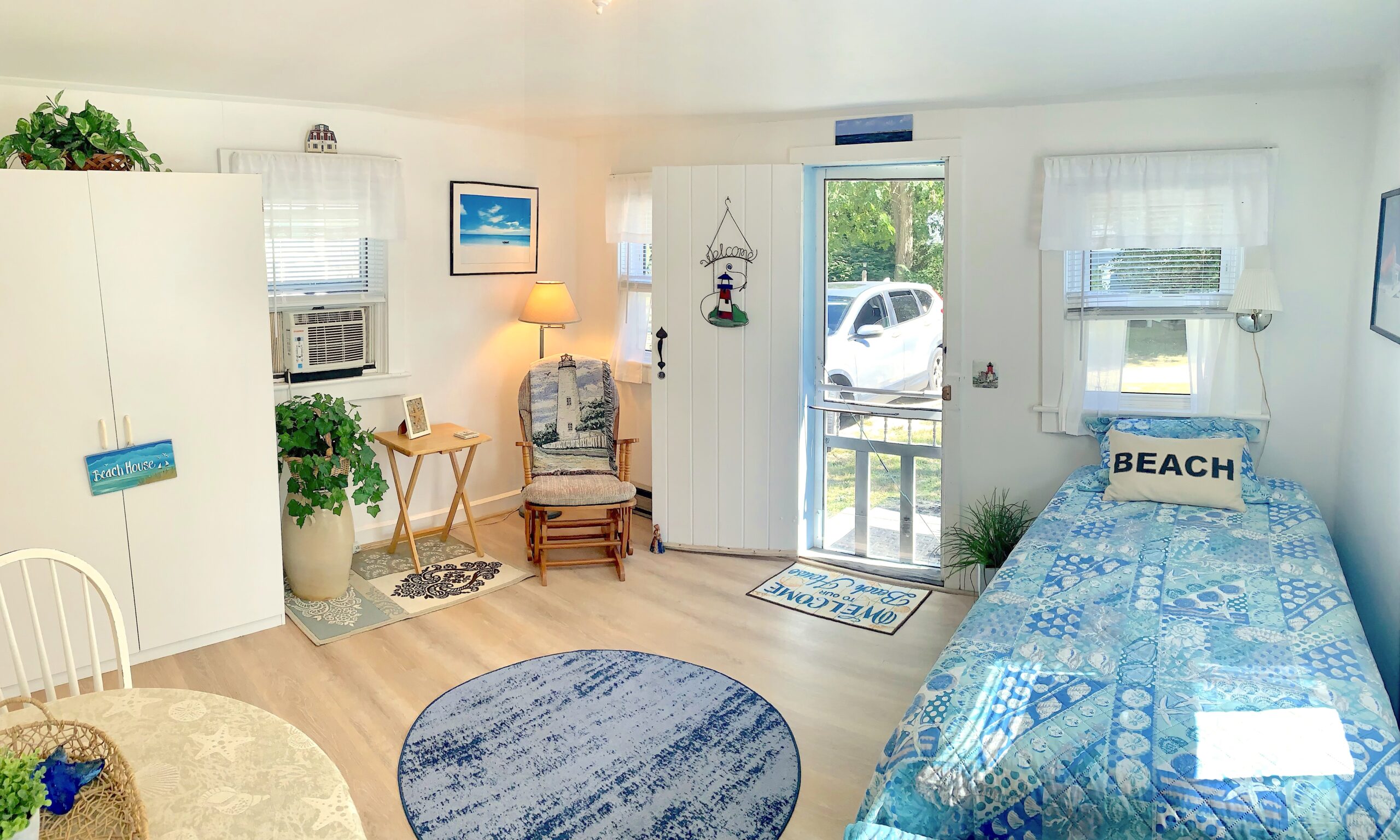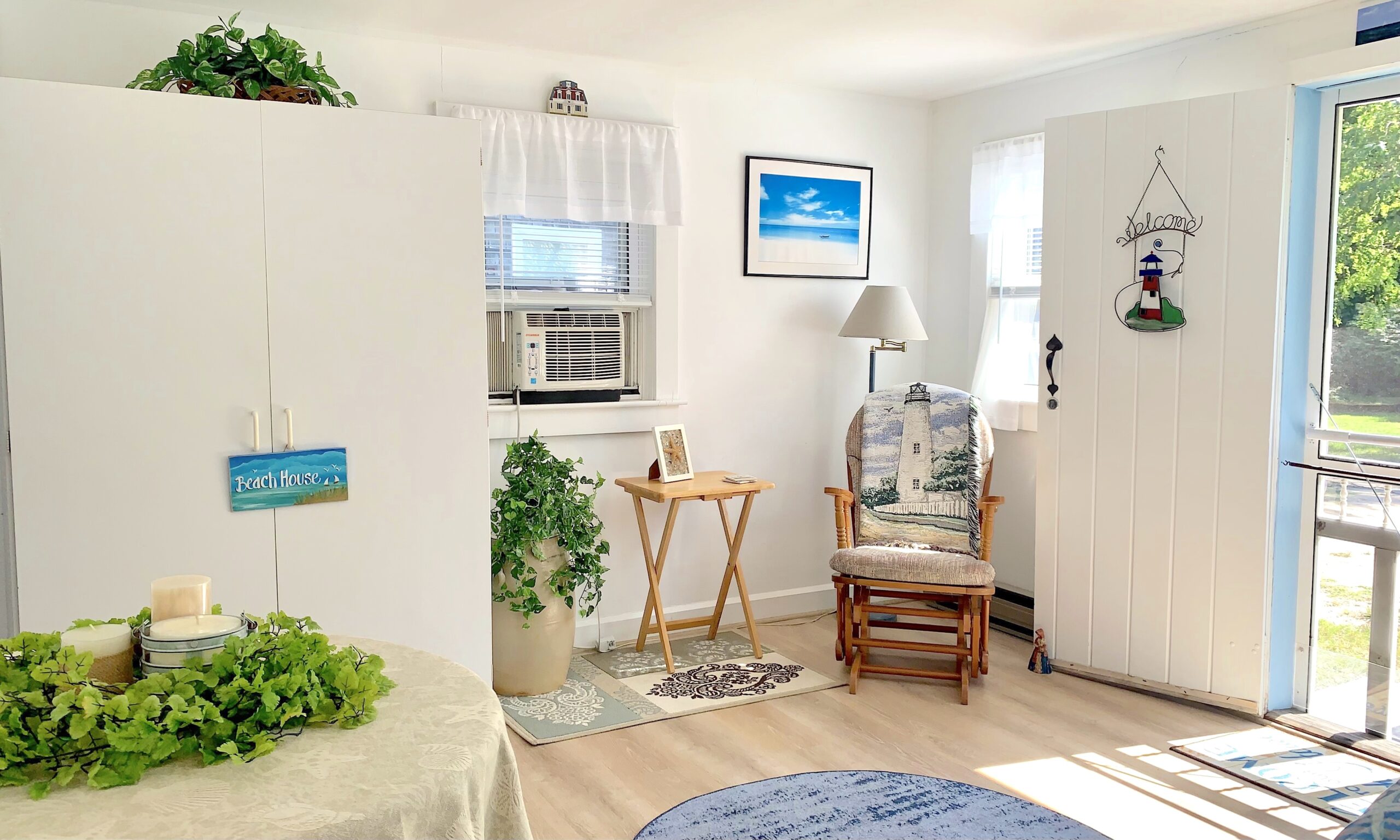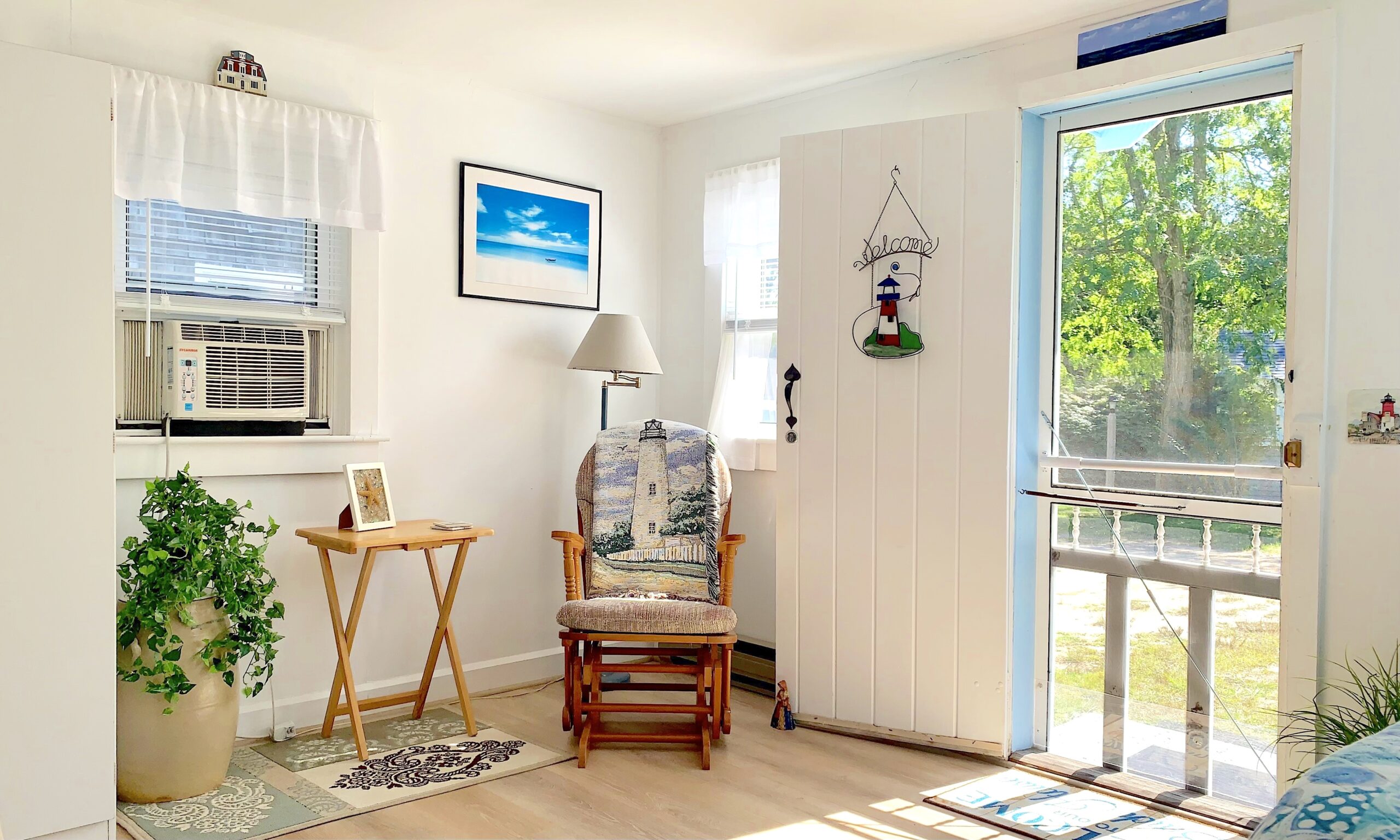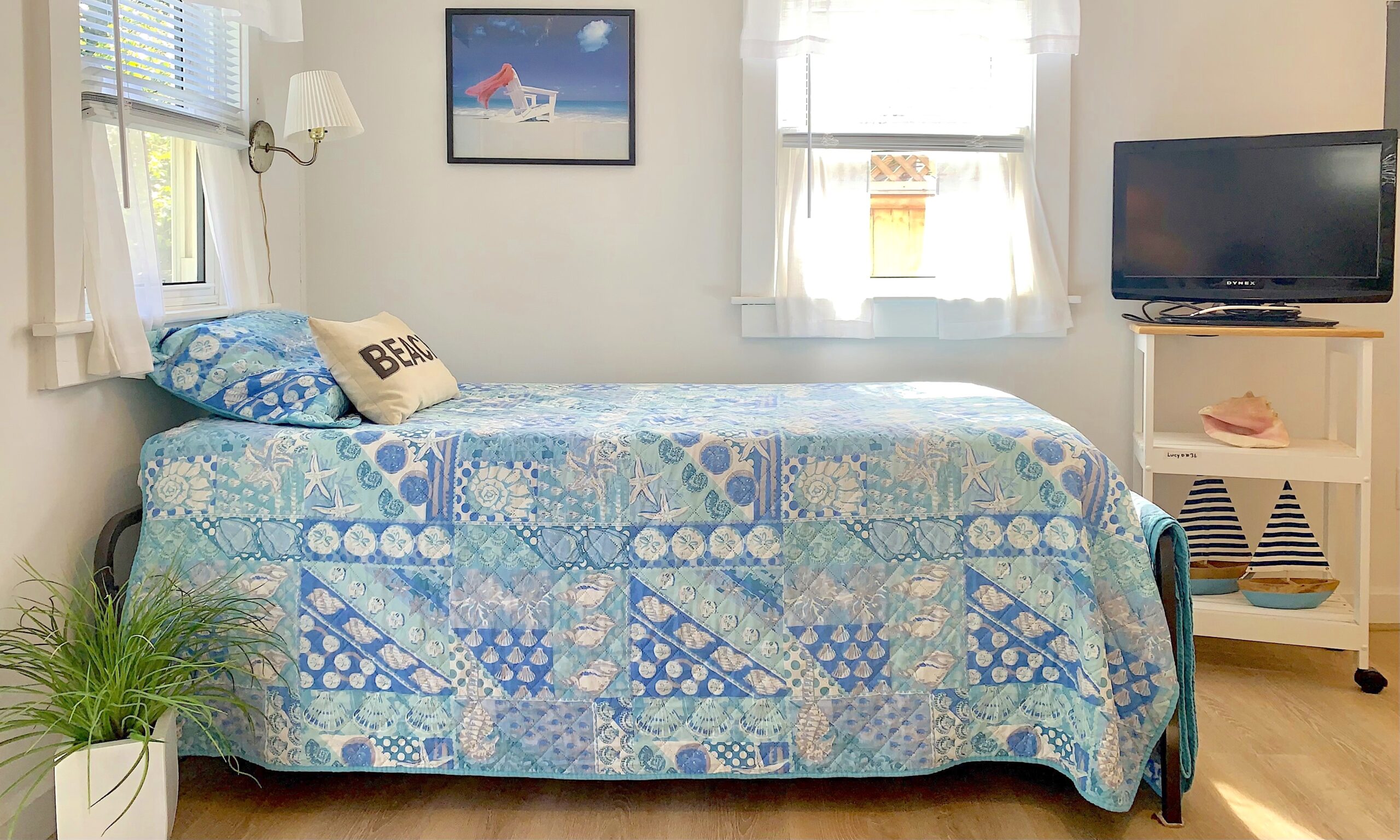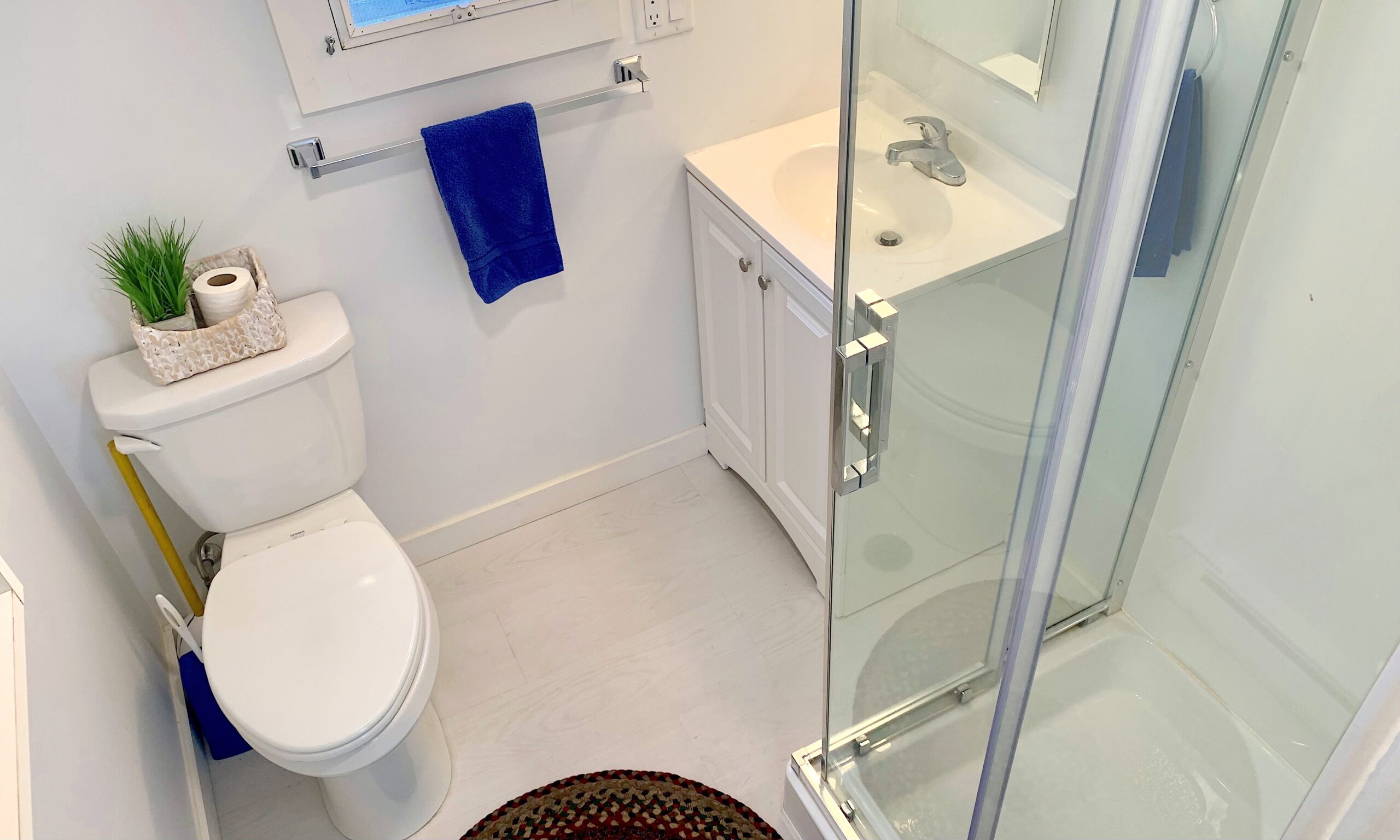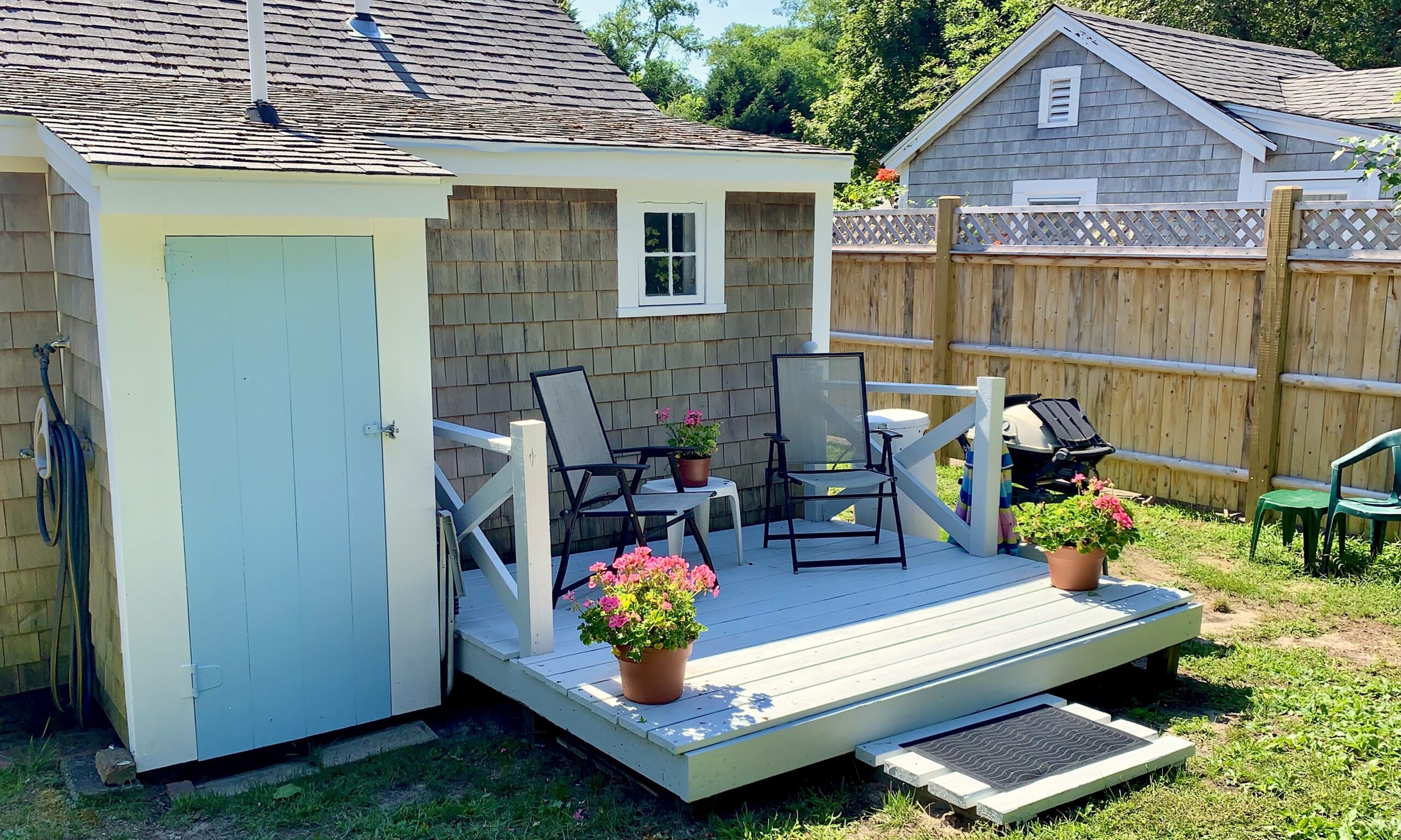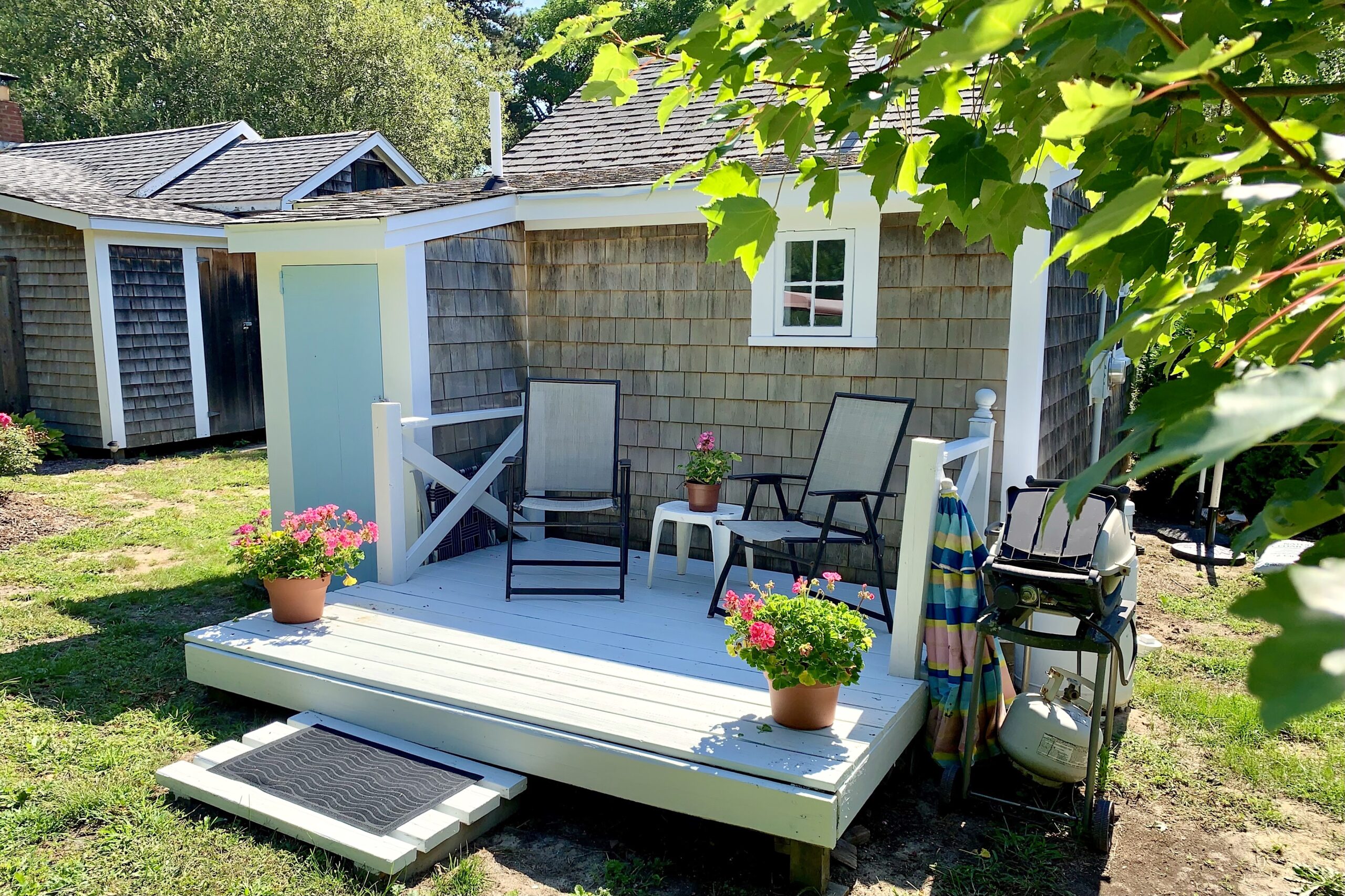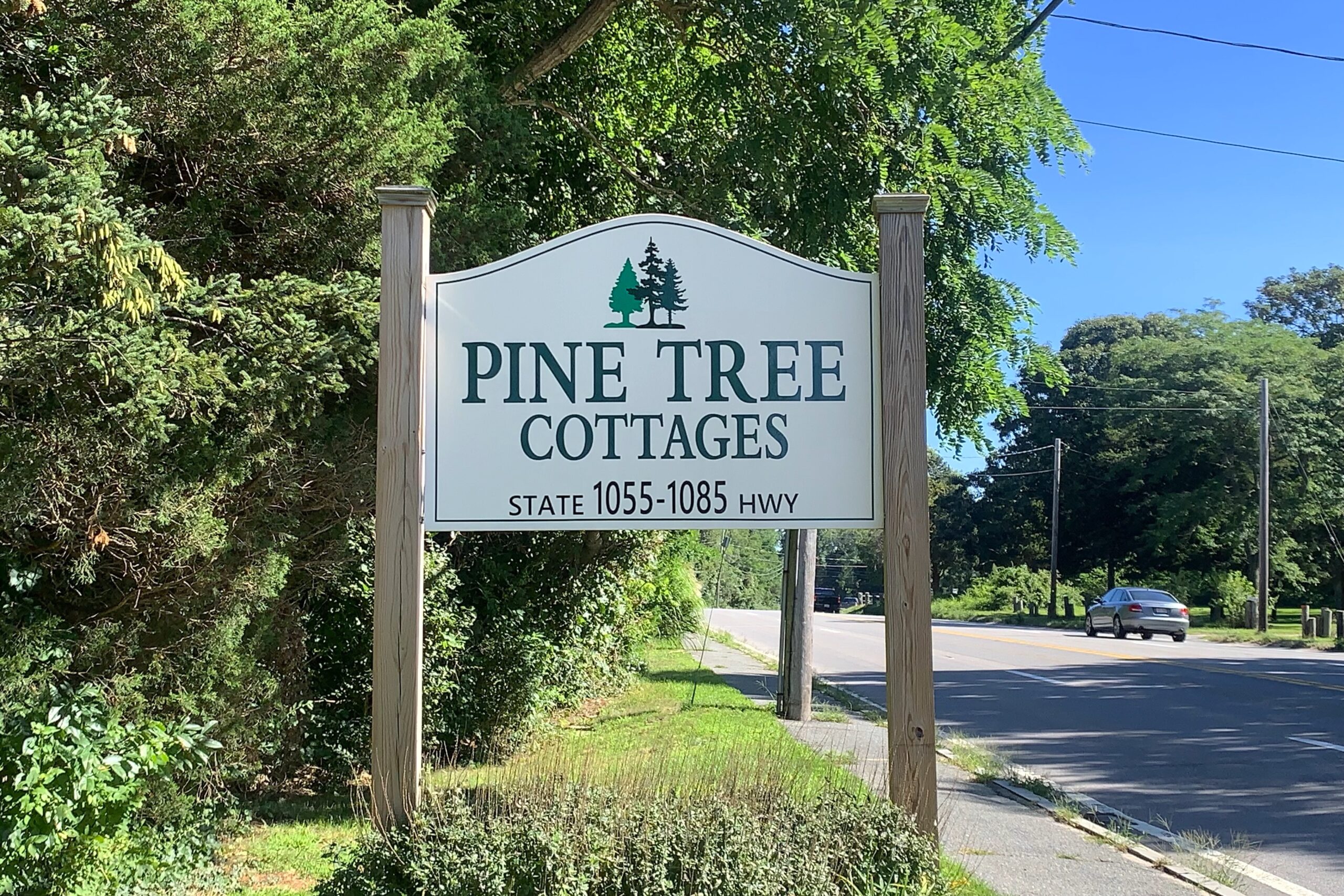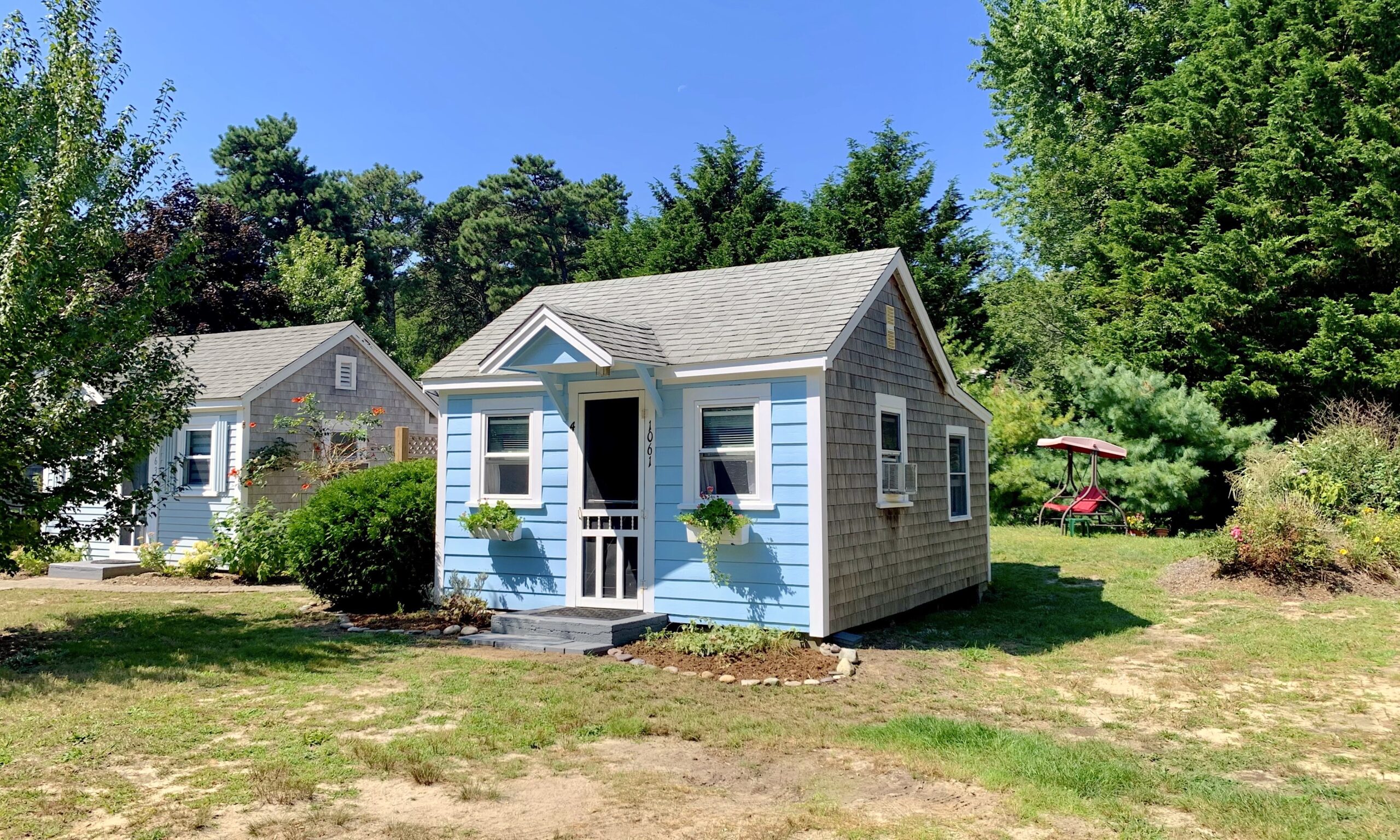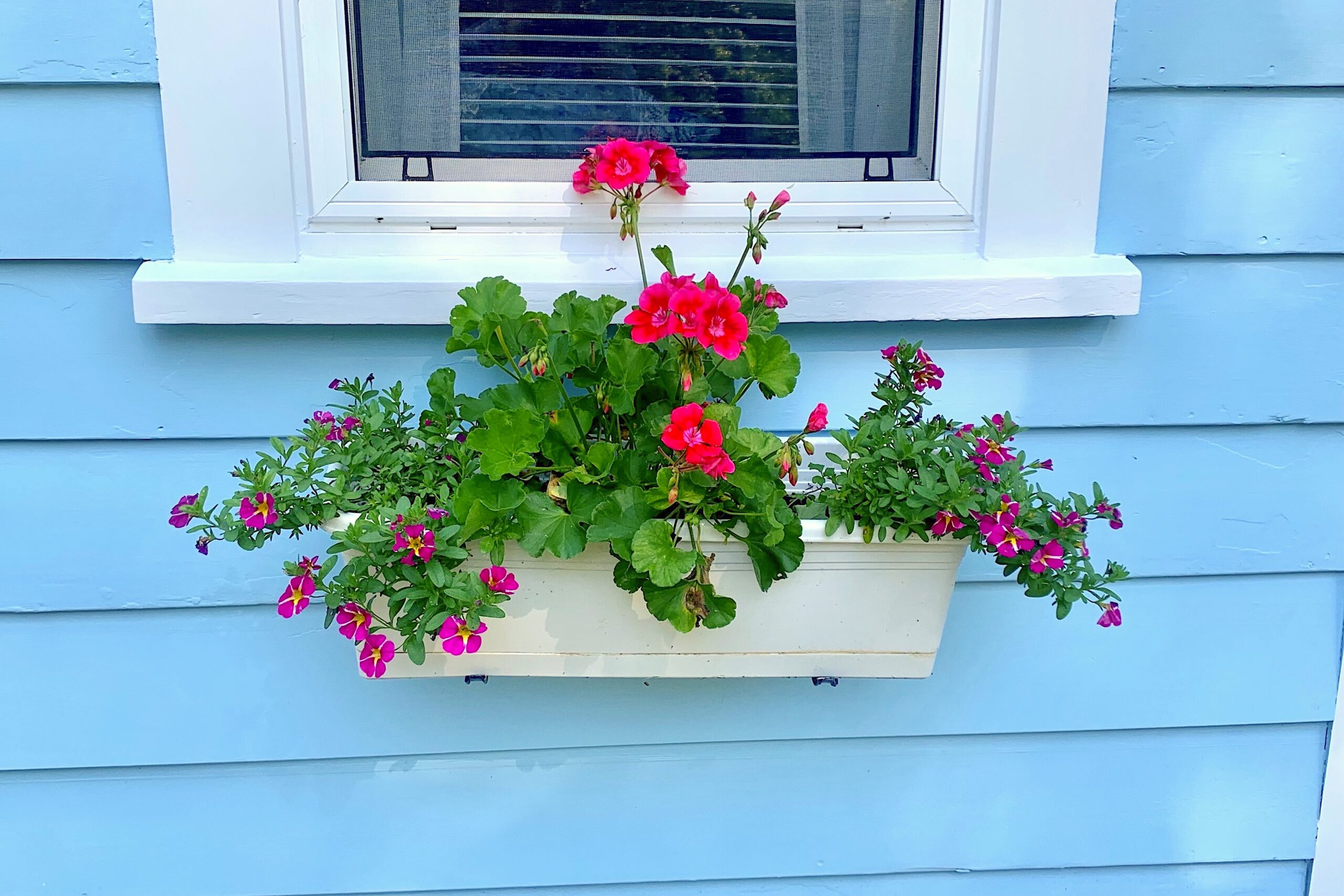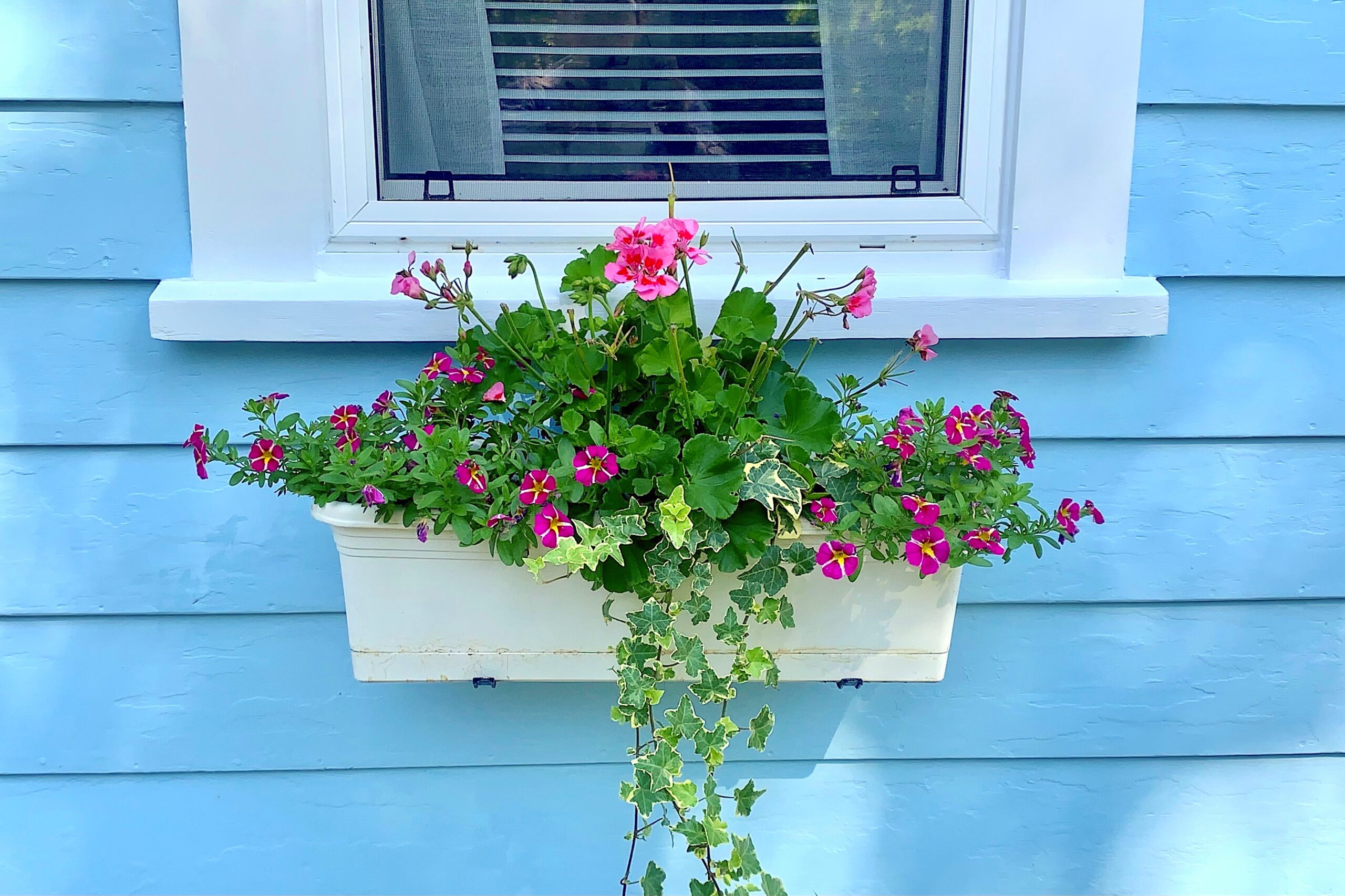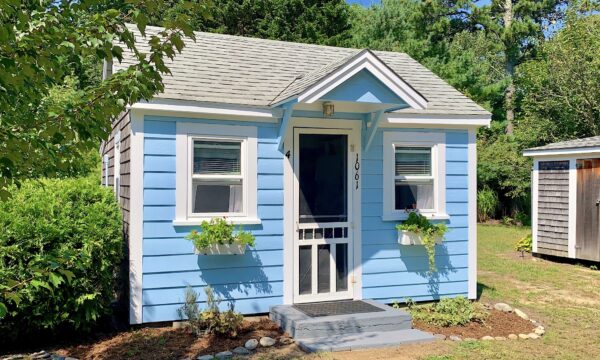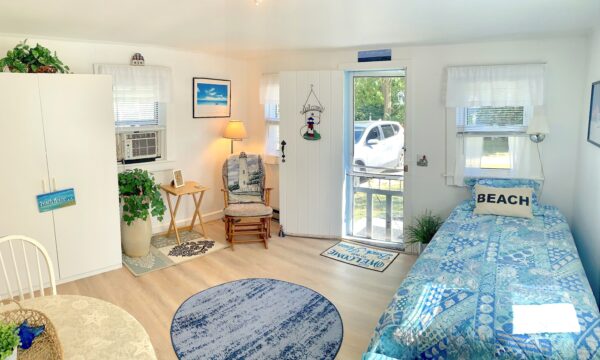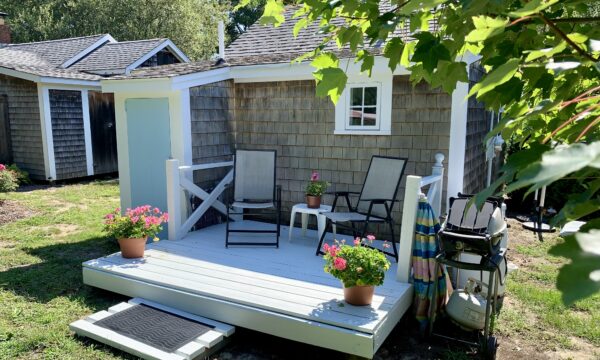 27 Beach Plum Lane, Eastham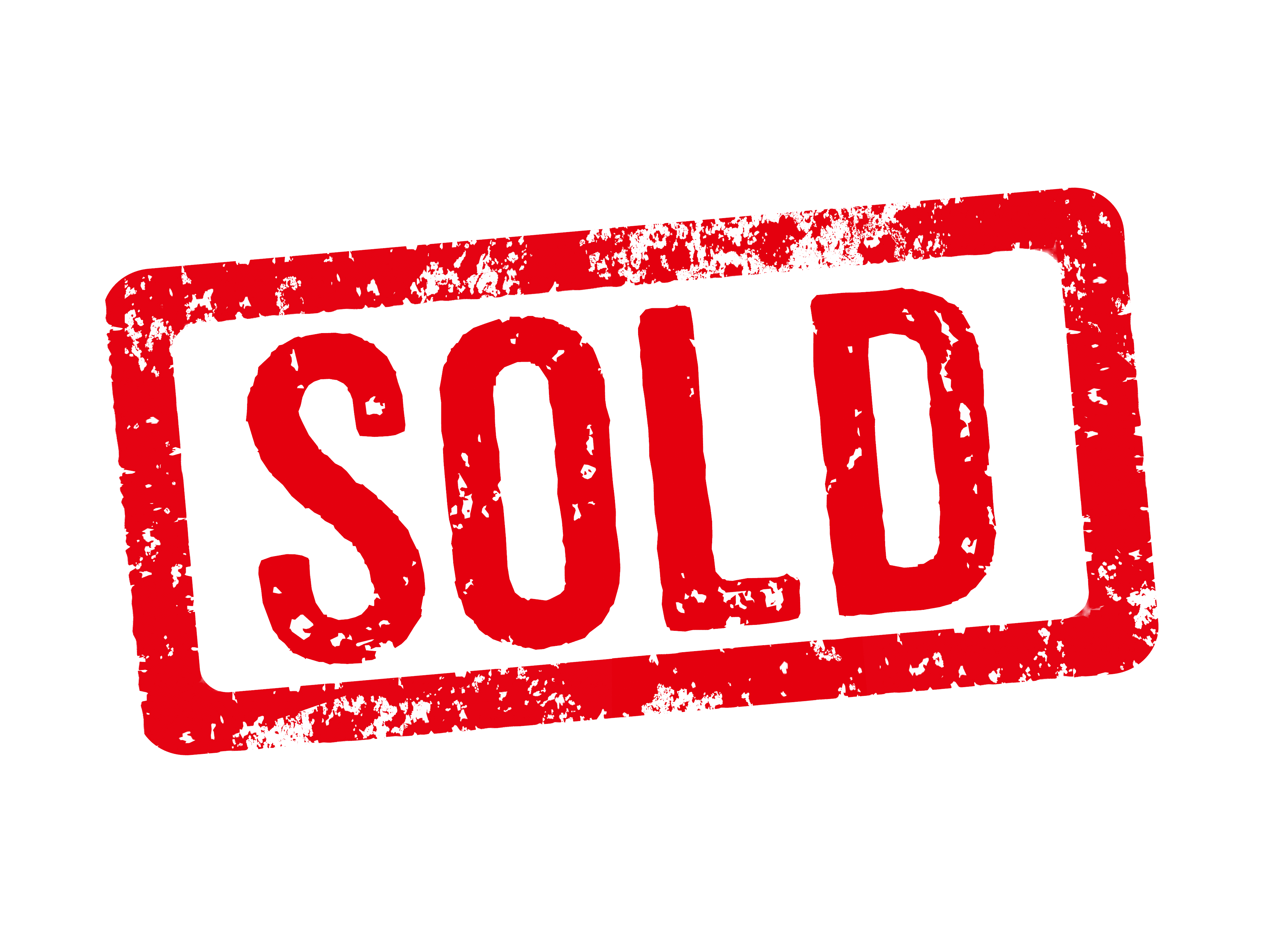 Named for the wild edible which grows along its sandy margins, Beach Plum Lane is a most sought-after setting for this 3BR/1BA "keeper" that has been in the same family since 1965. Just 3 lots distant from the Bay this home was originally built as a 2-bedroom cottage, but a lovely 1999 addition brought an updated kitchen w/tile flooring, quality Andersen windows, a generous 13×16 living room w/slider to an airy screened porch, and most significantly a spacious 2nd floor primary bedroom w/slider to a private deck—which retains a slight peek of the Bay. An idyllic shaded path from the northwest corner of the lot is just moments to a postcard-worthy beach, which should please even the most ardent thalassophile. An almost indescribable feeling of well-being seems to emanate from this home: the large 12×17 dining area has a wood-burning fireplace for cozy ambience, and a bright picture window to frame the world outside; a full bath is flanked by 2 restful bedrooms, each mirroring the other; hardwood floors exist throughout. The full basement has a 13×15 sectioned area which could be converted to further increase living space. There's even a 2nd shower (yes, in the basement) as well as a walkout for convenient ingress/egress. In addition to its wonderful Bay access the home enjoys 2 important location advantages: as part of the Sherry Durling subdivision a 40-foot swath of land abuts to its west. Colloquially referred to as a "paper" road, this unbuildable strip provides privacy and added separation from adjacent properties; as the penultimate home on Beach Plum Lane it experiences less foot and vehicular travel (and less dust) than neighboring addresses…From its wonderful Bay access and beach proximity, to its lovely addition and feel-good interior, 27 Beach Plum Lane could be the start of a most excellent chapter in your family's Eastham history…Happy house hunting!  List: $829,000  Sold: $880,000 on 11/7/23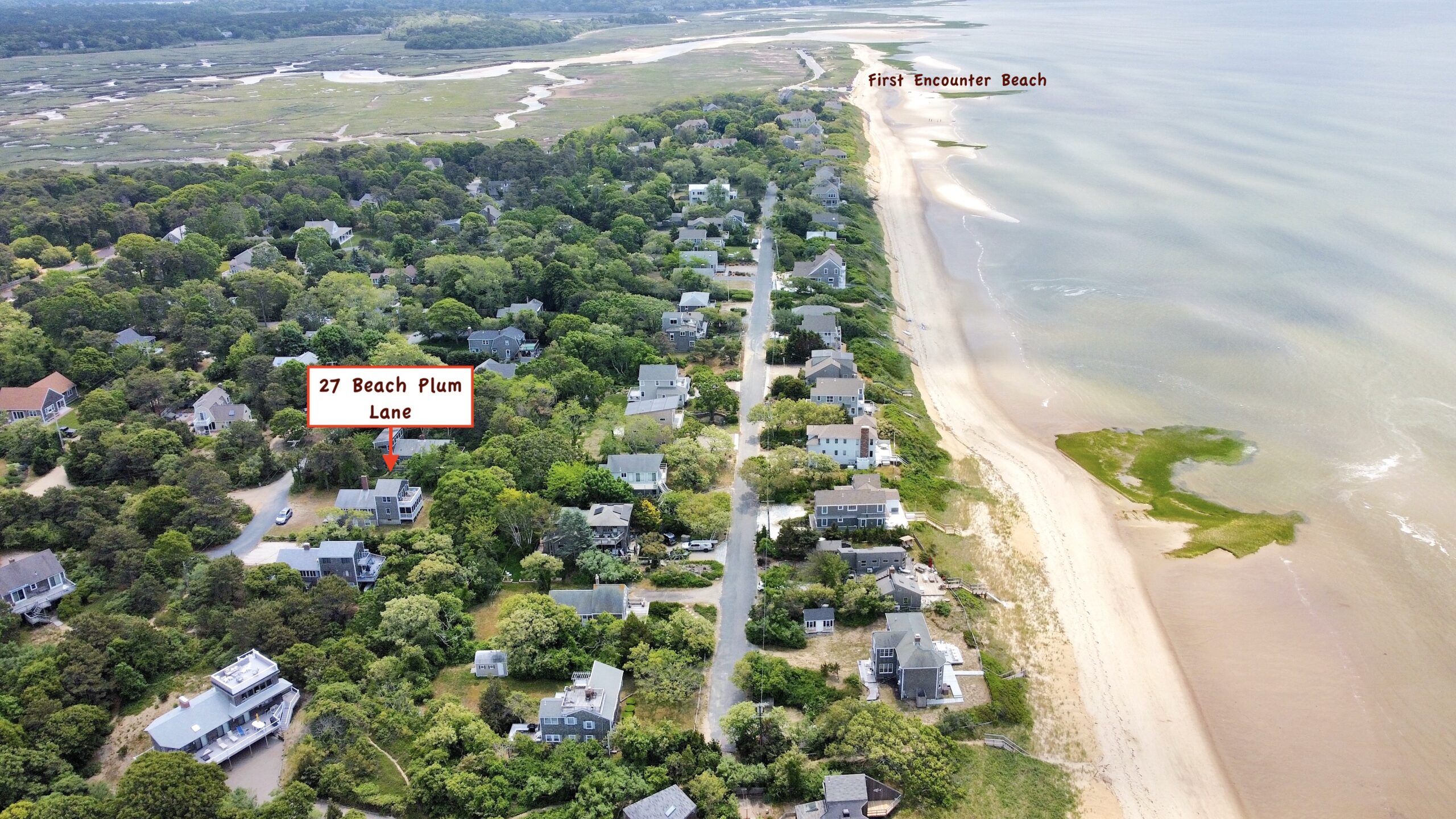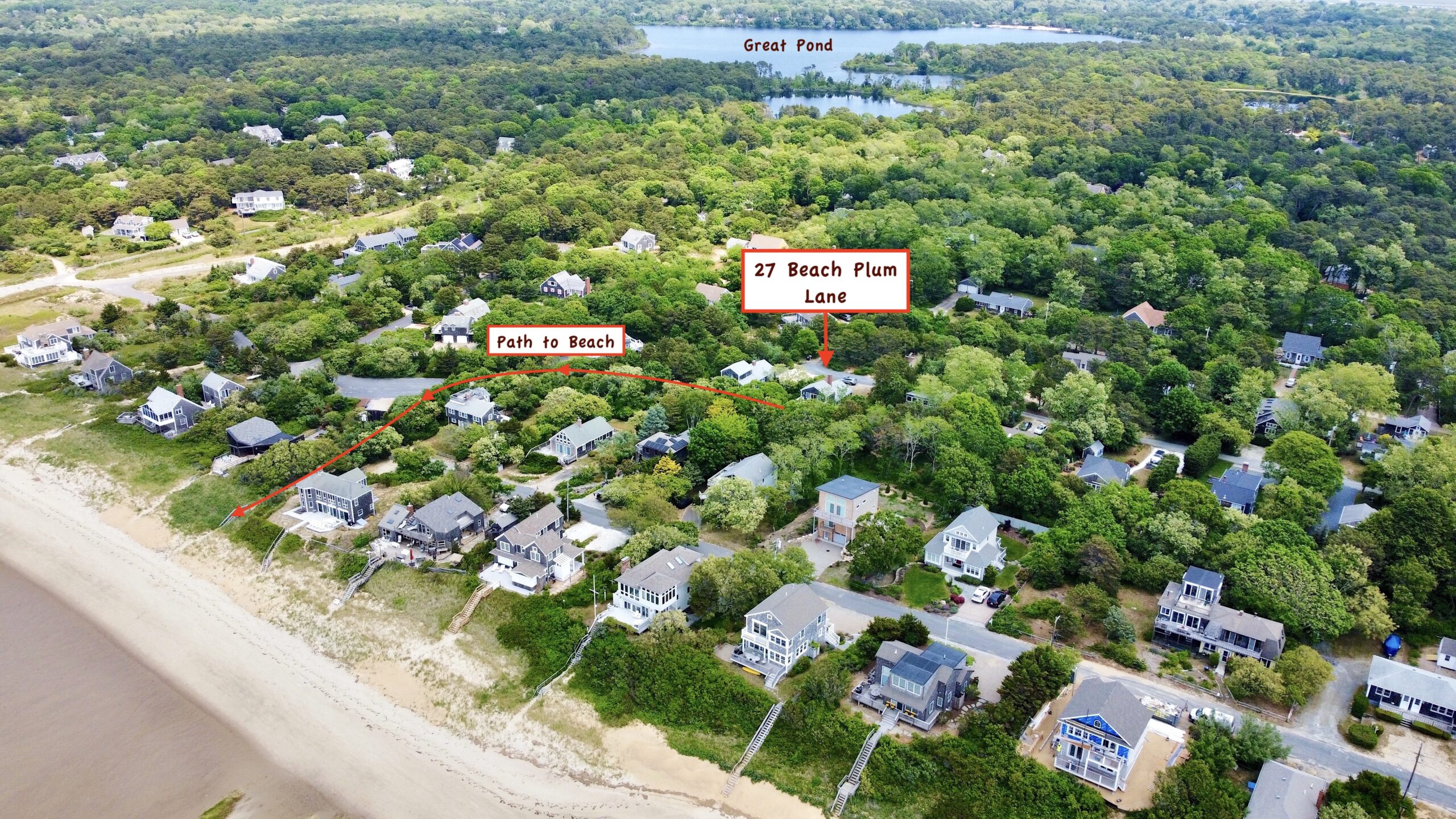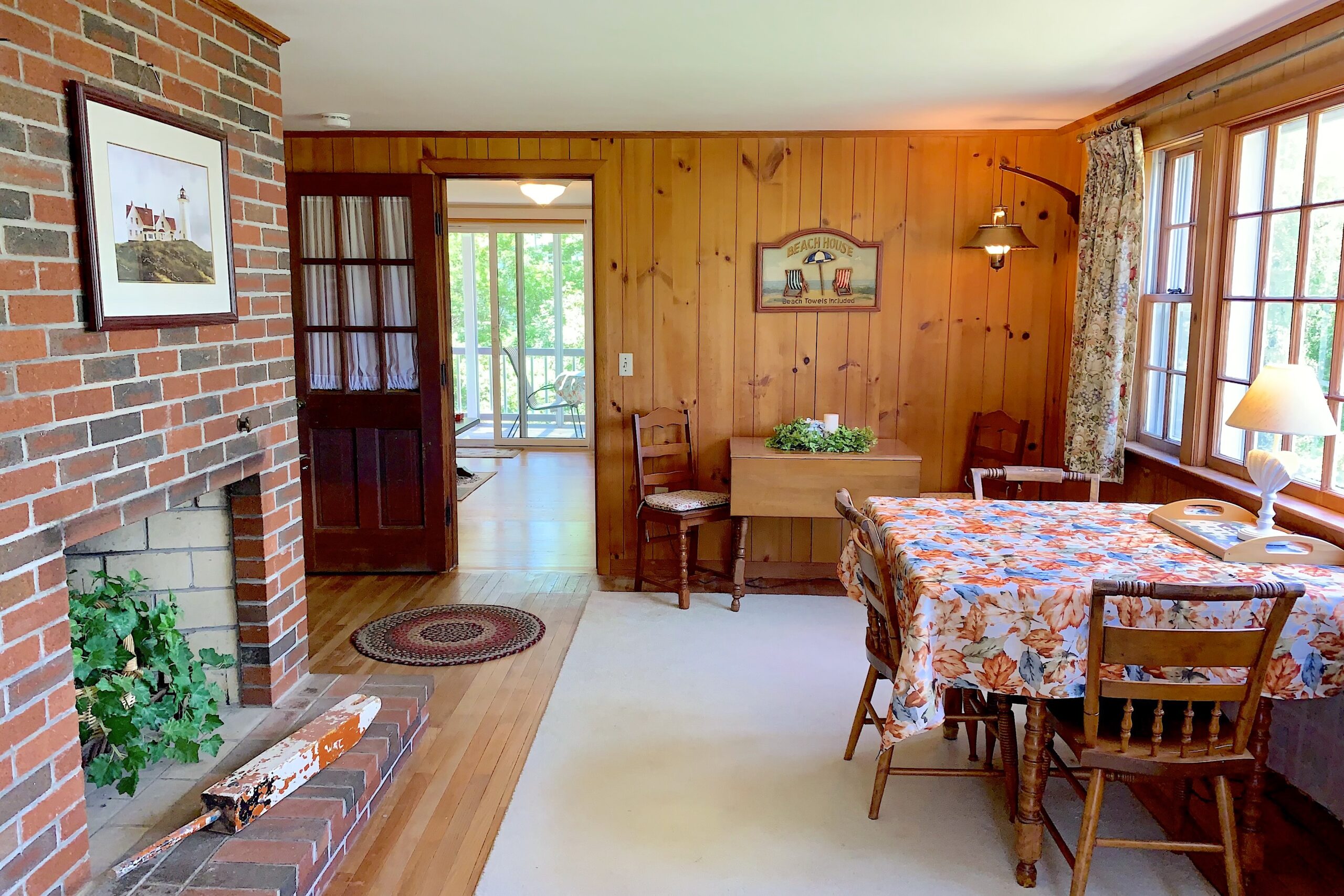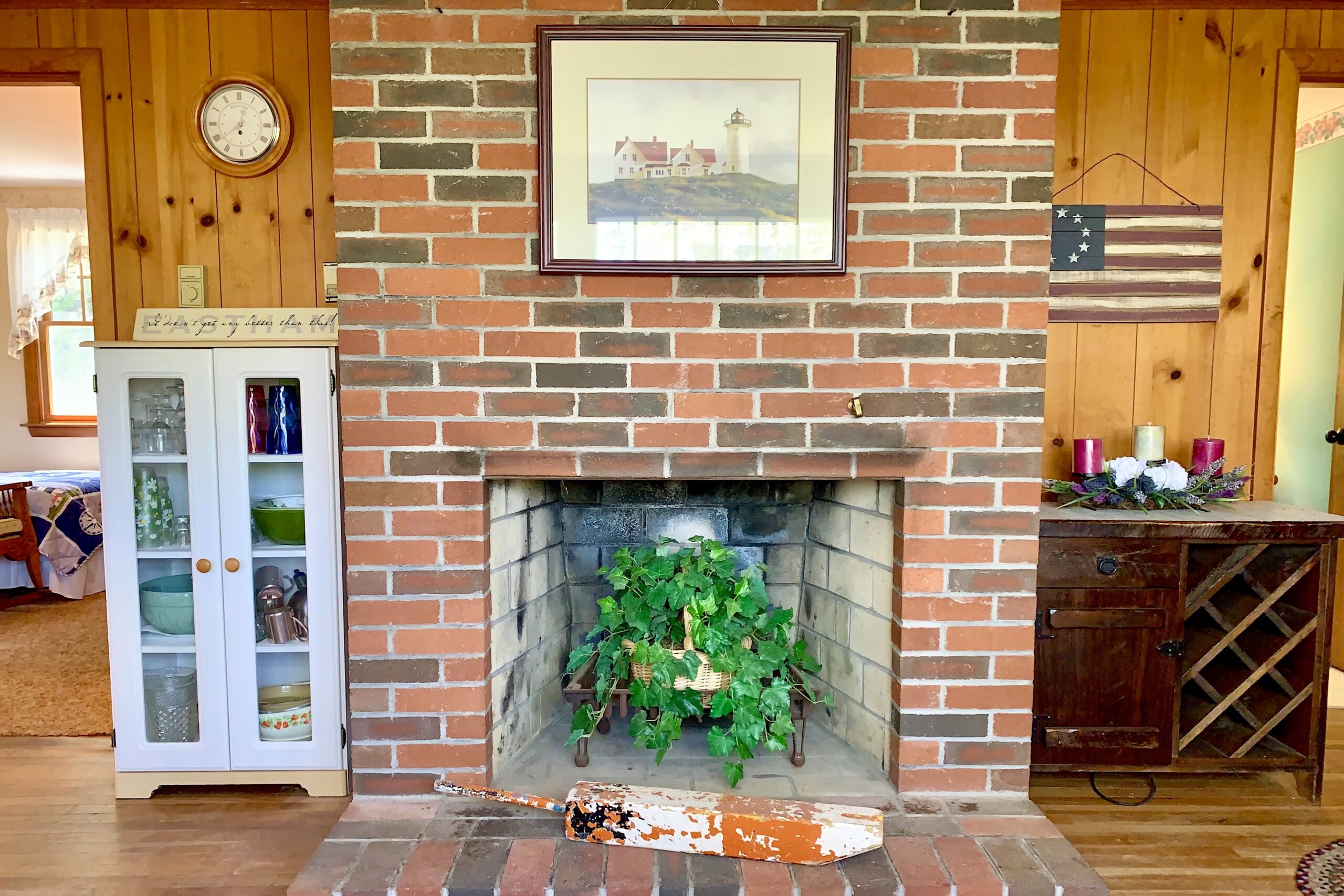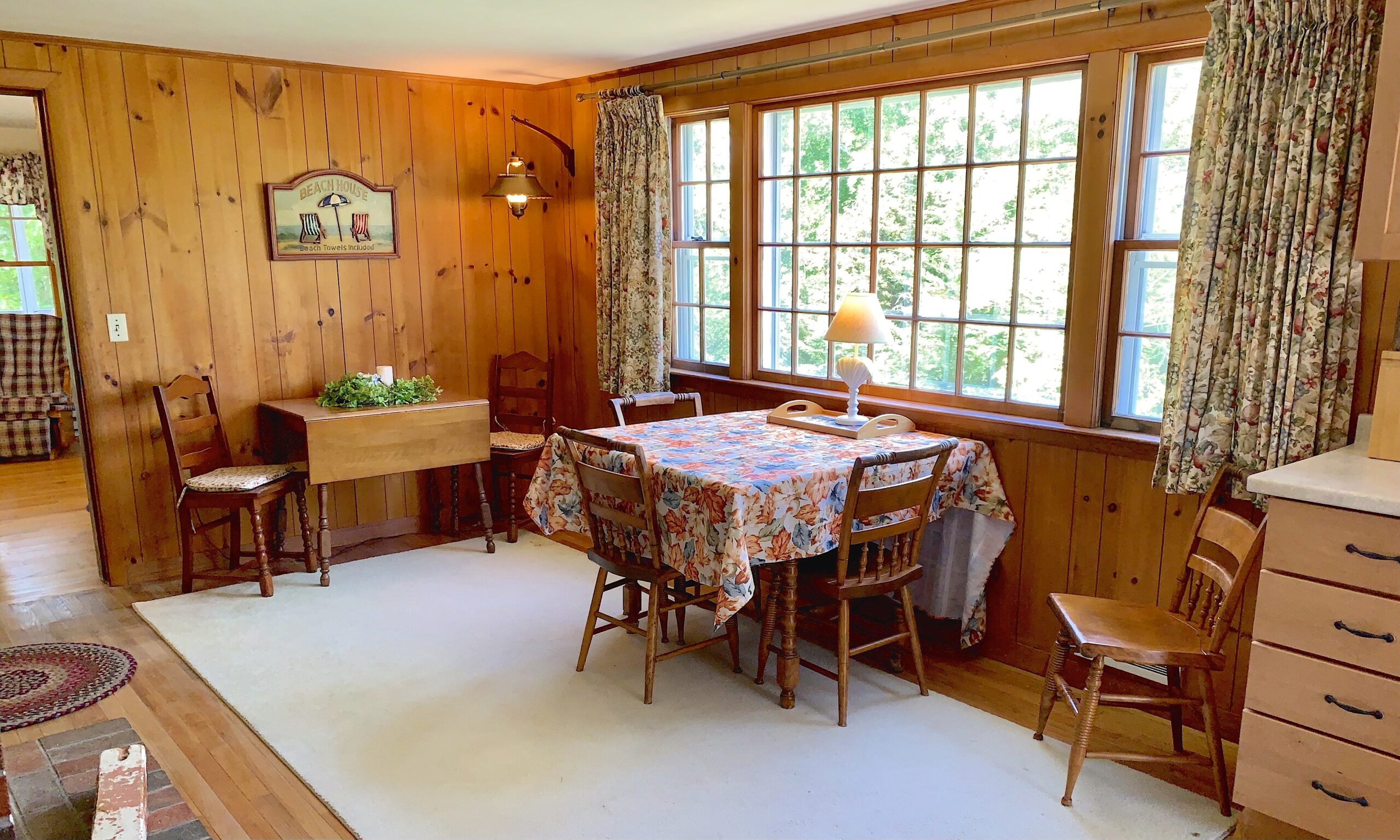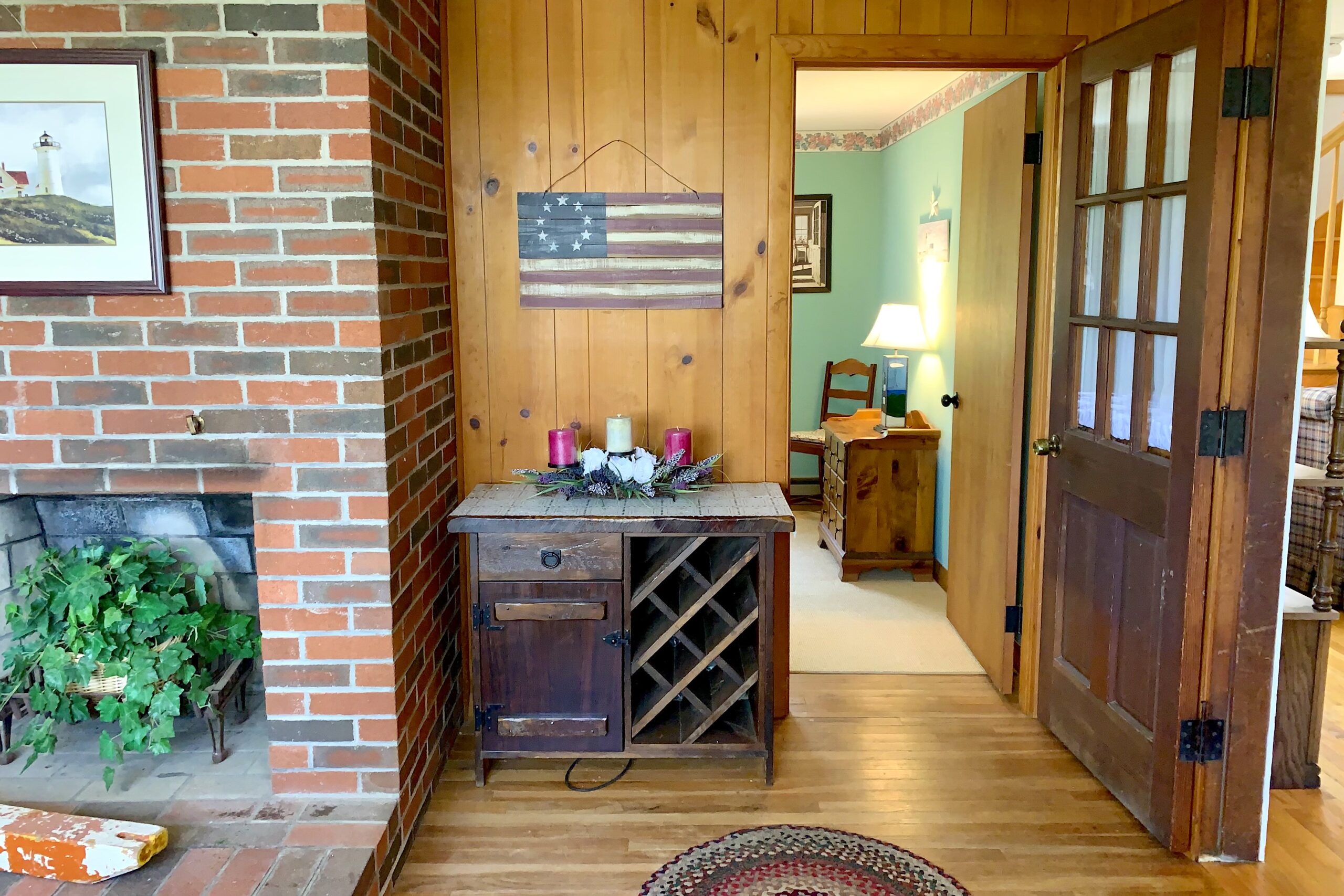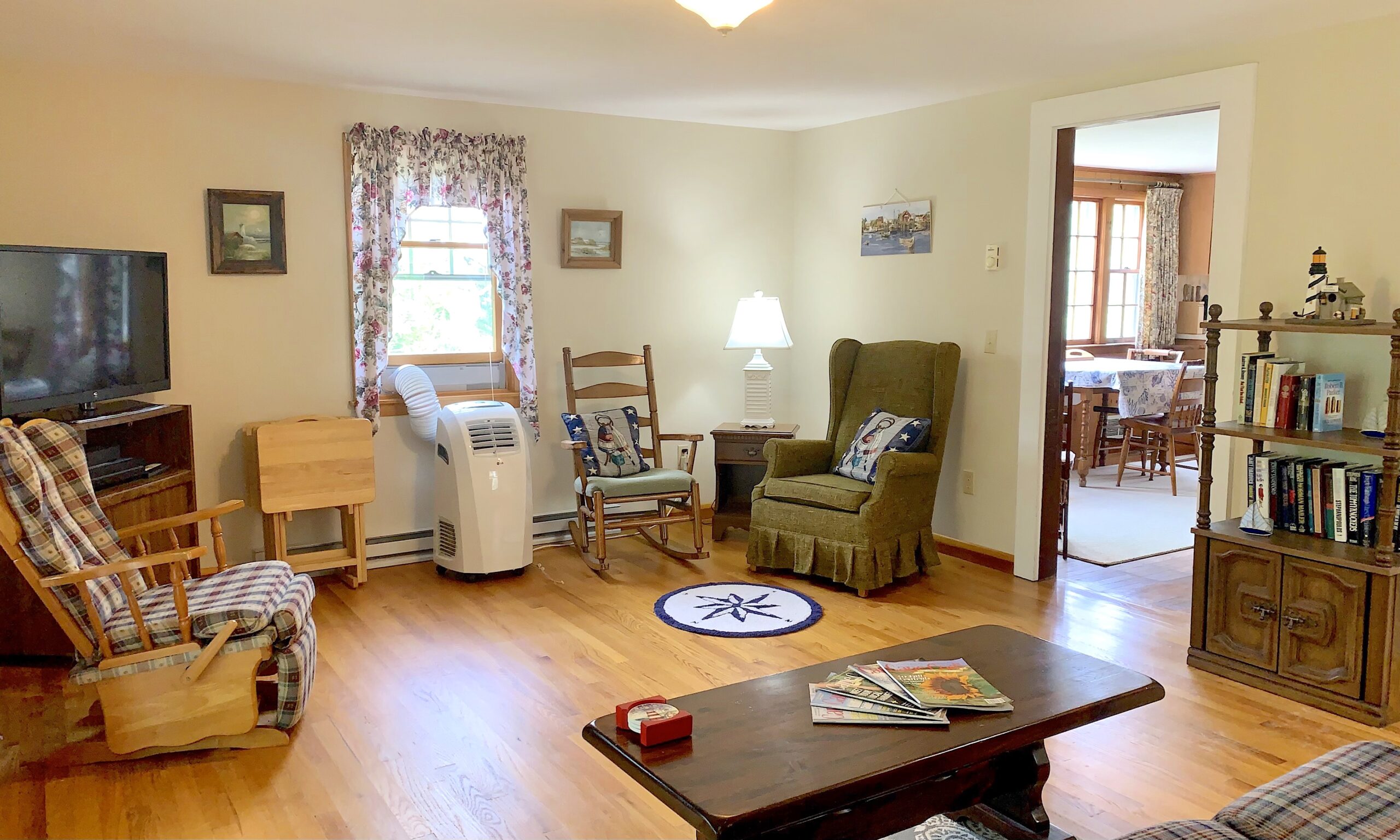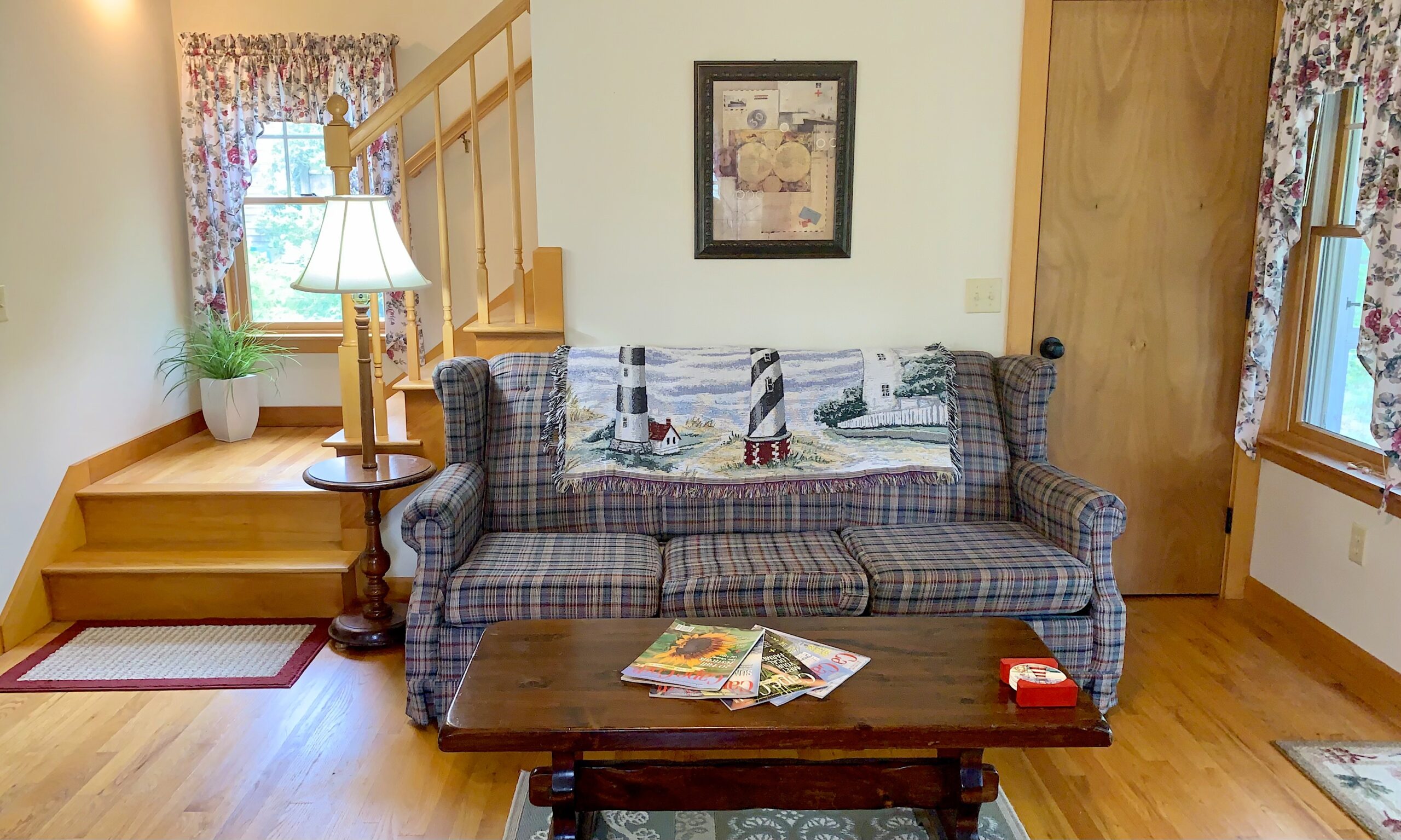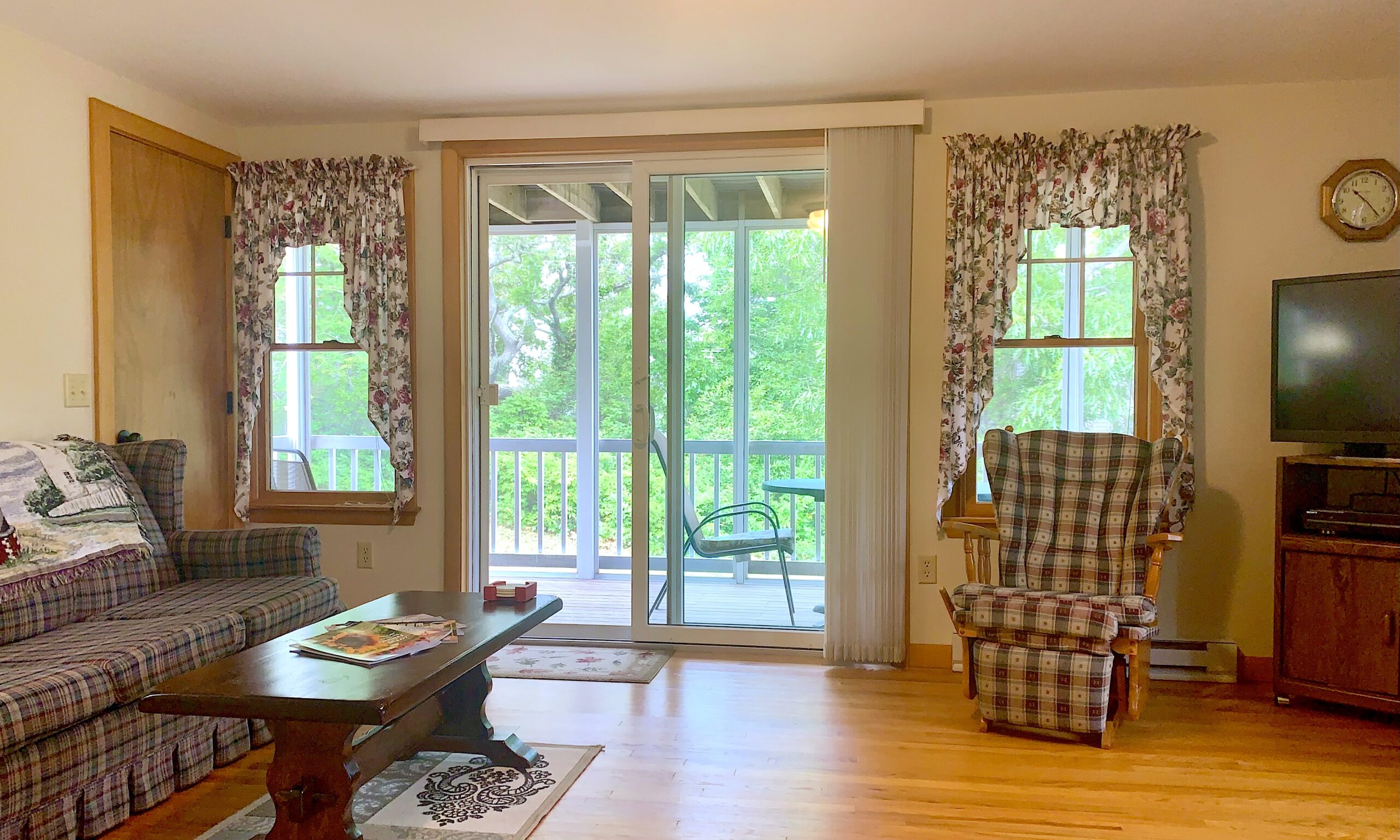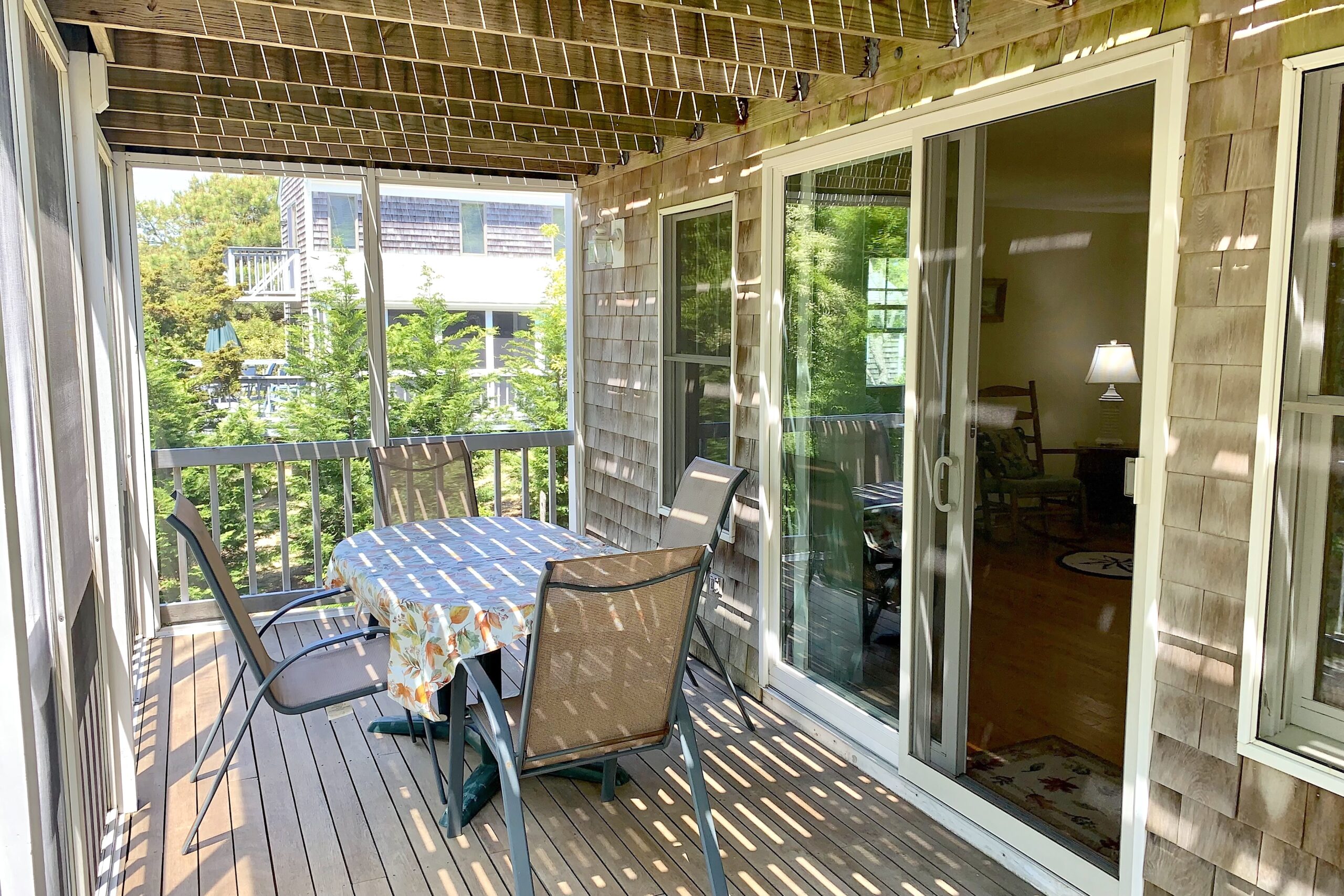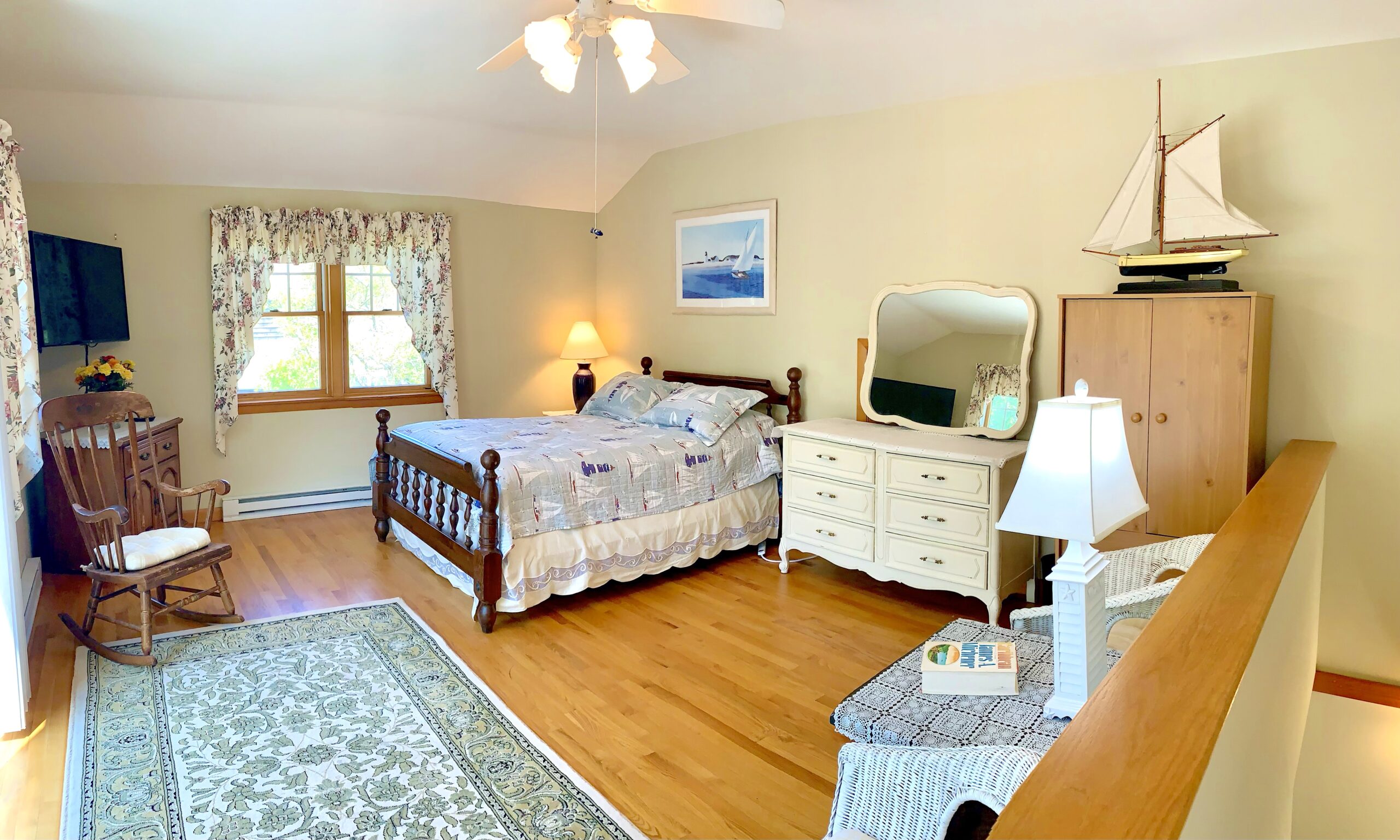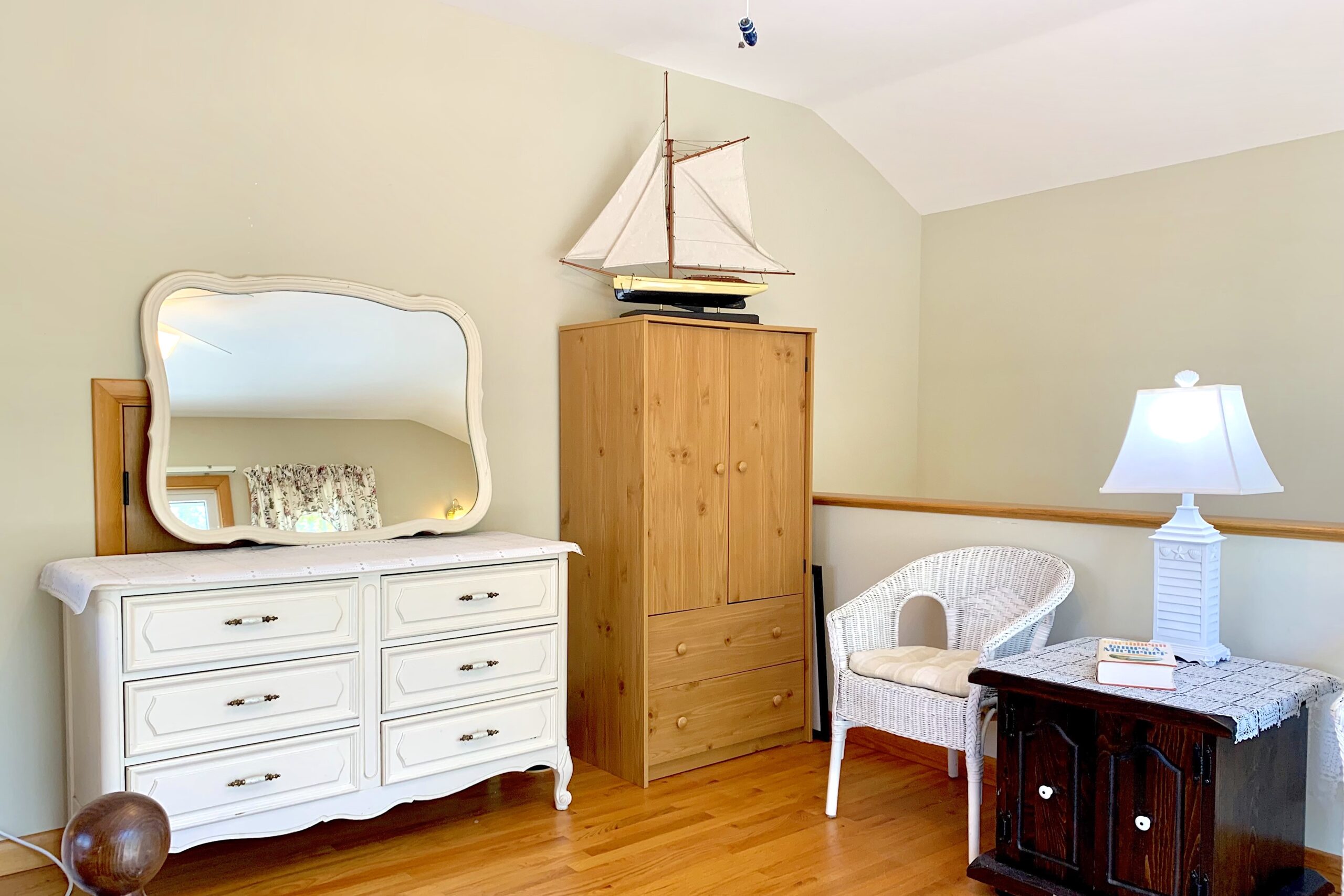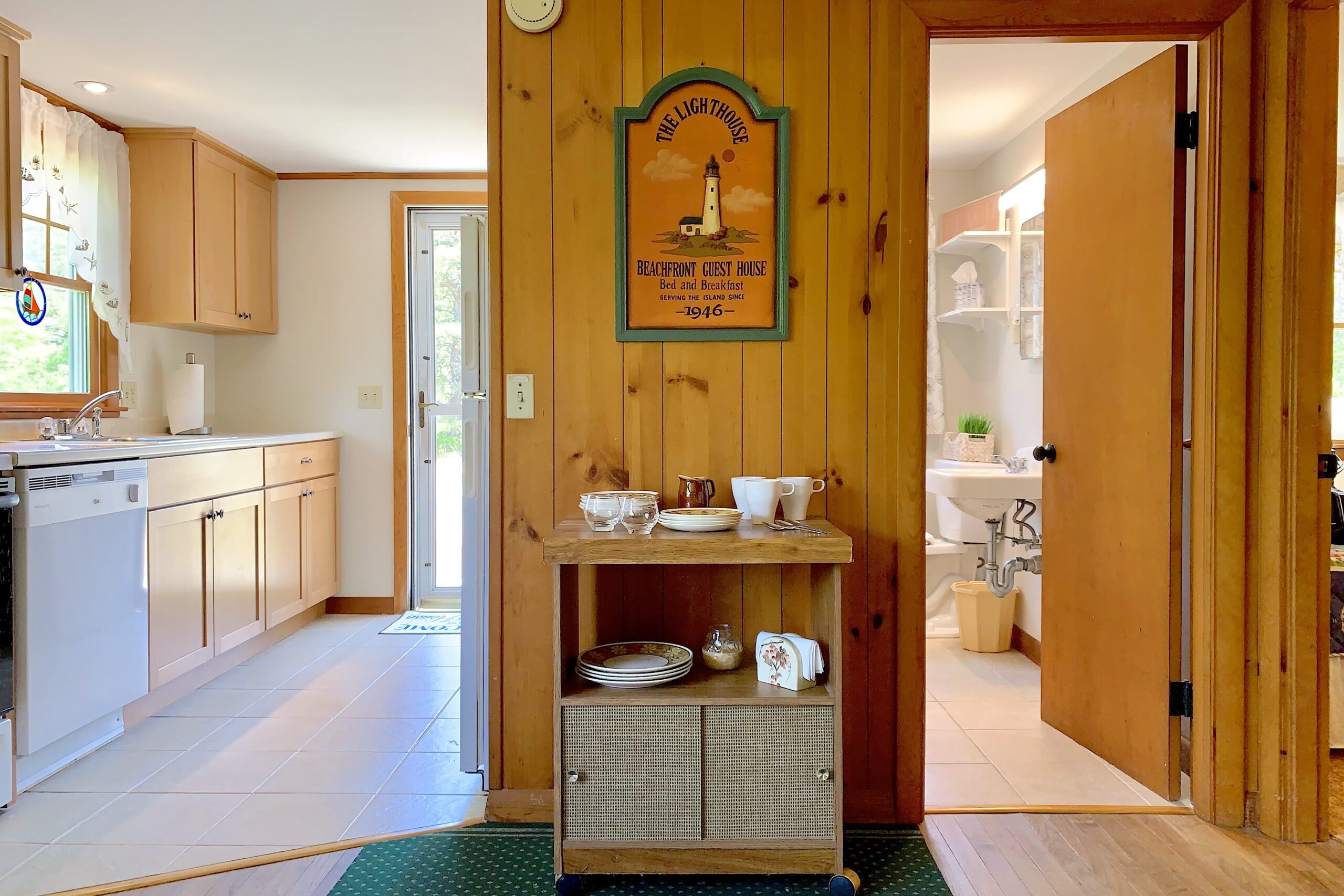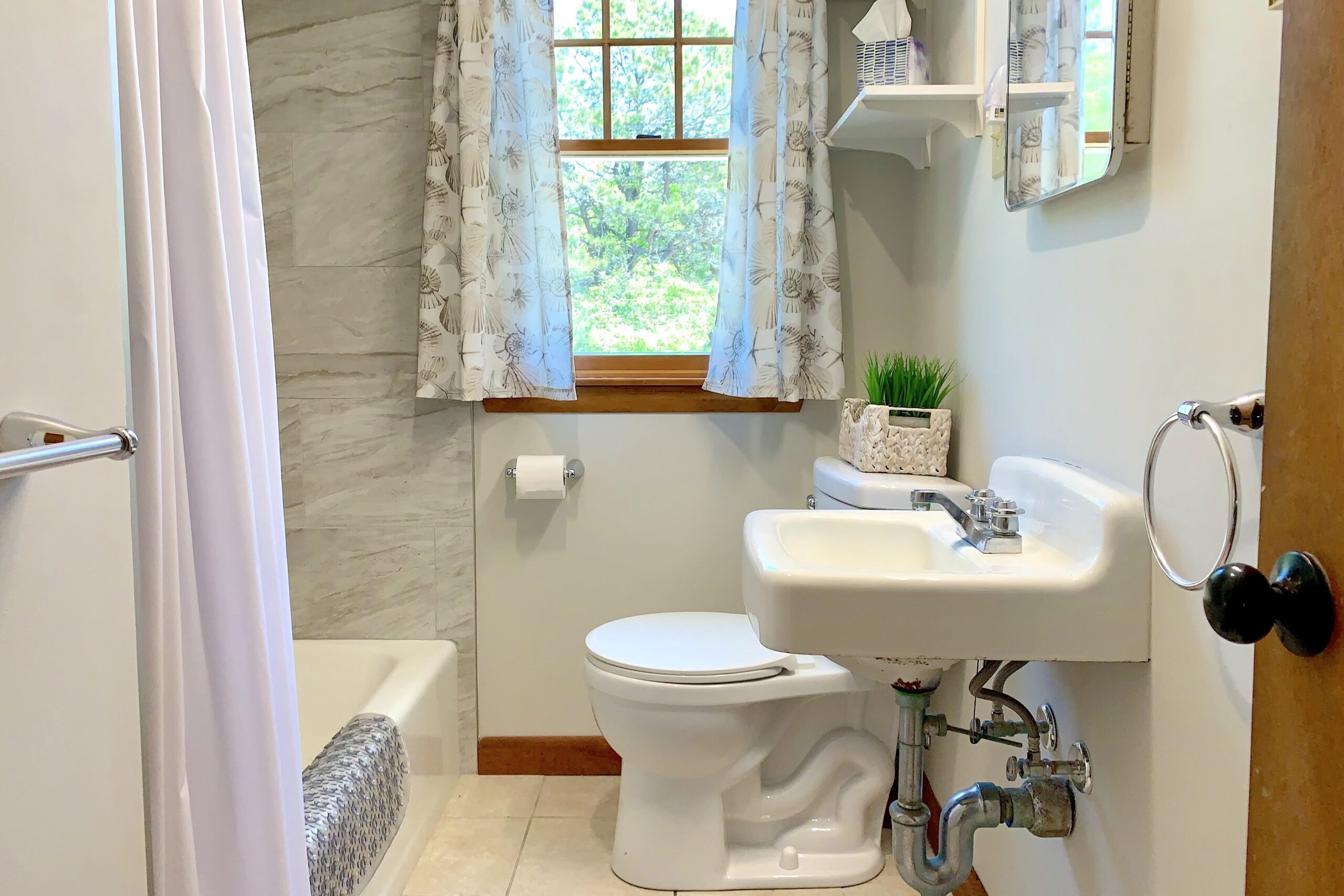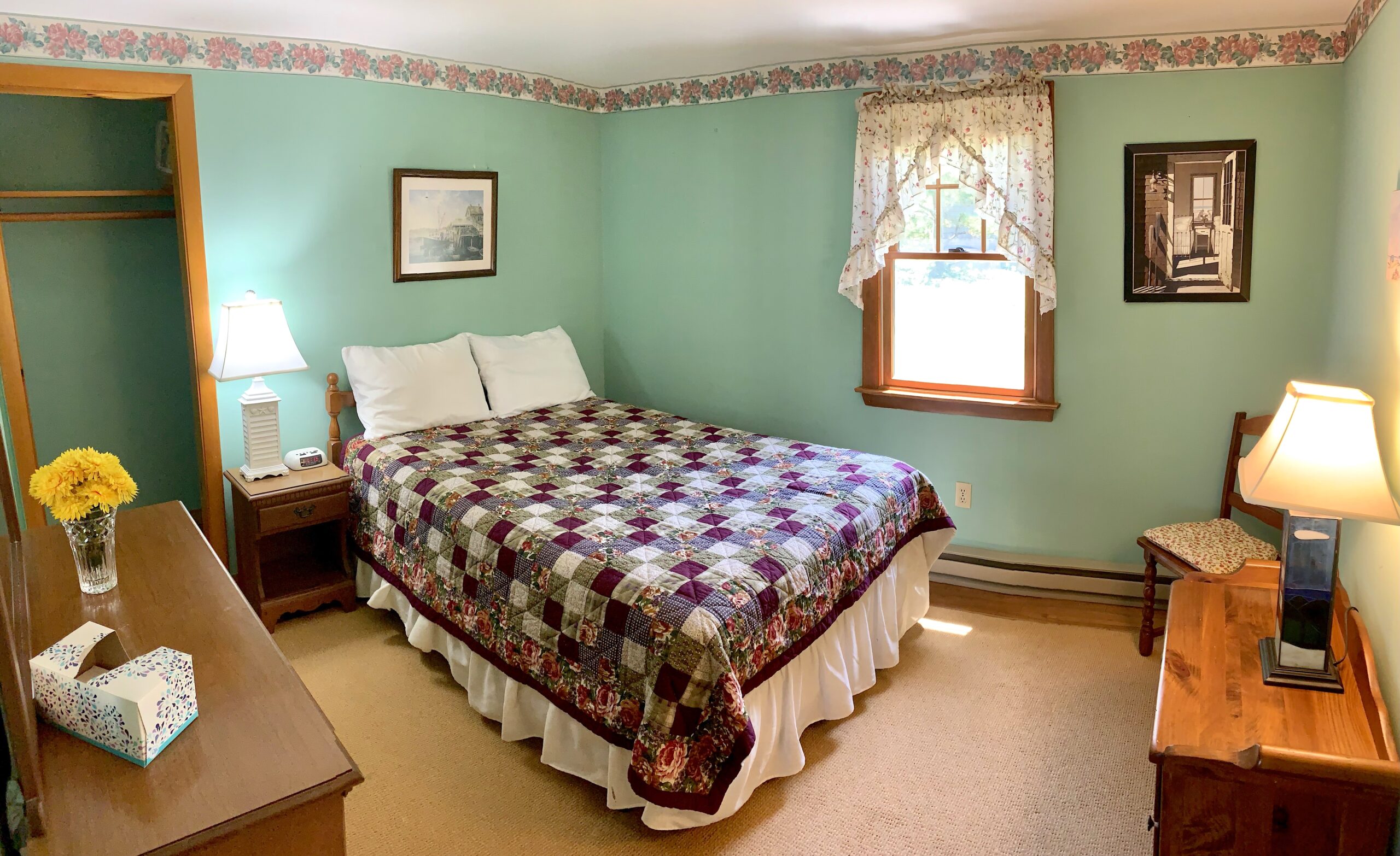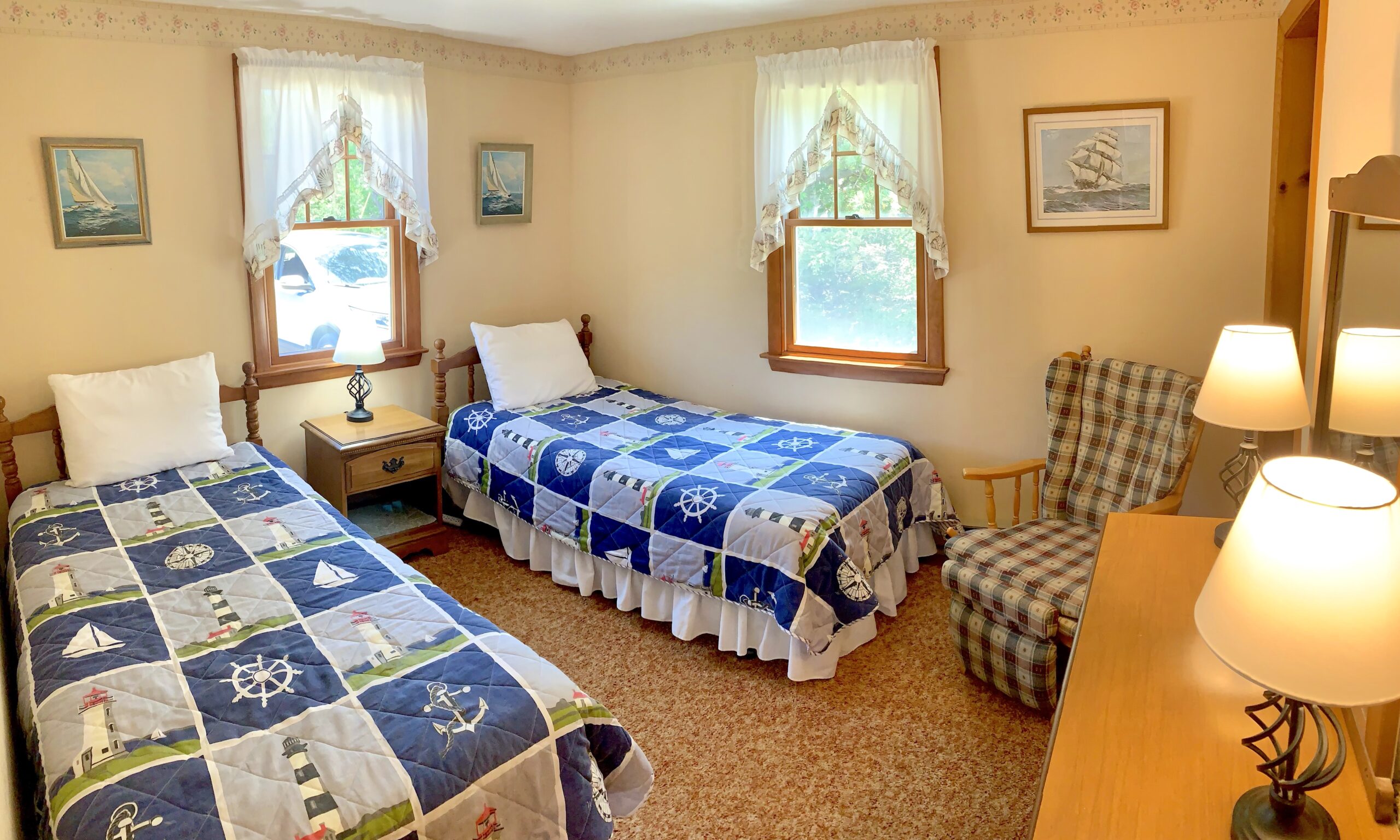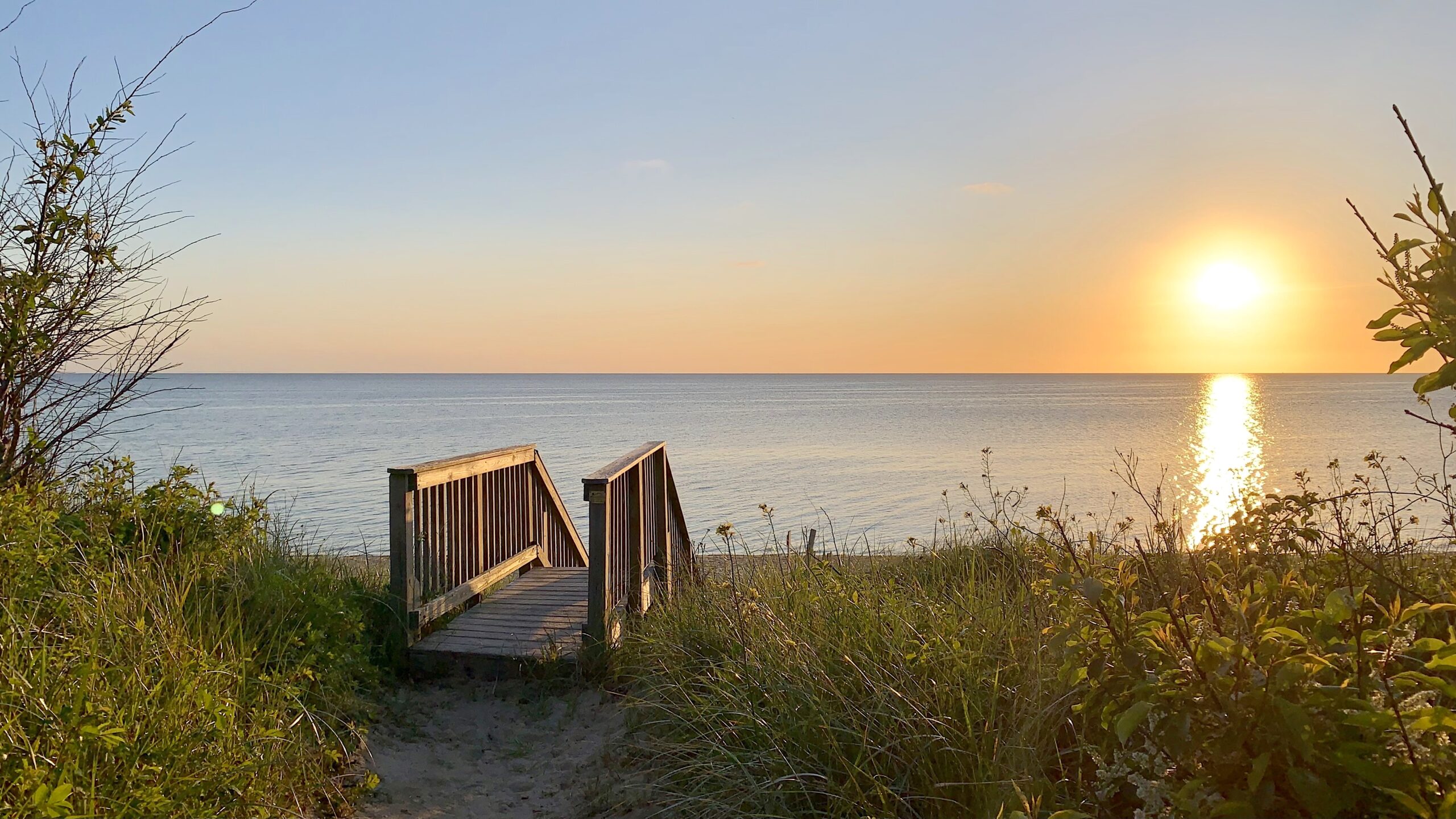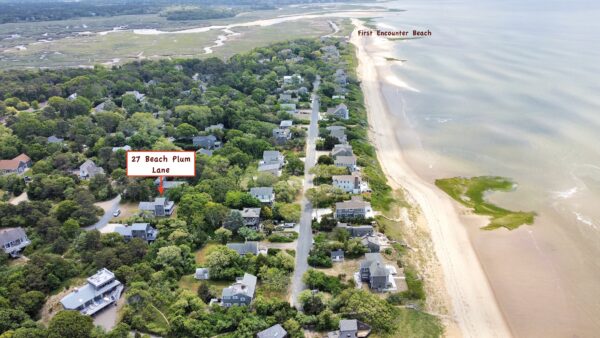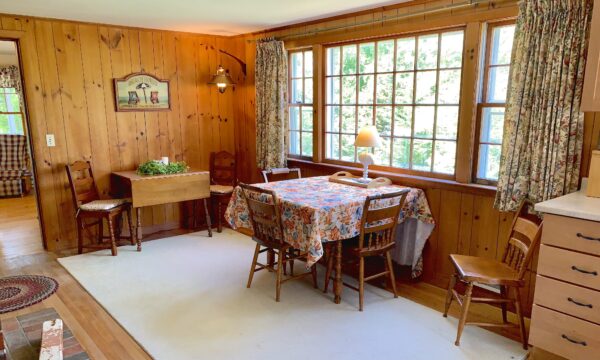 375 Ireland Way, Eastham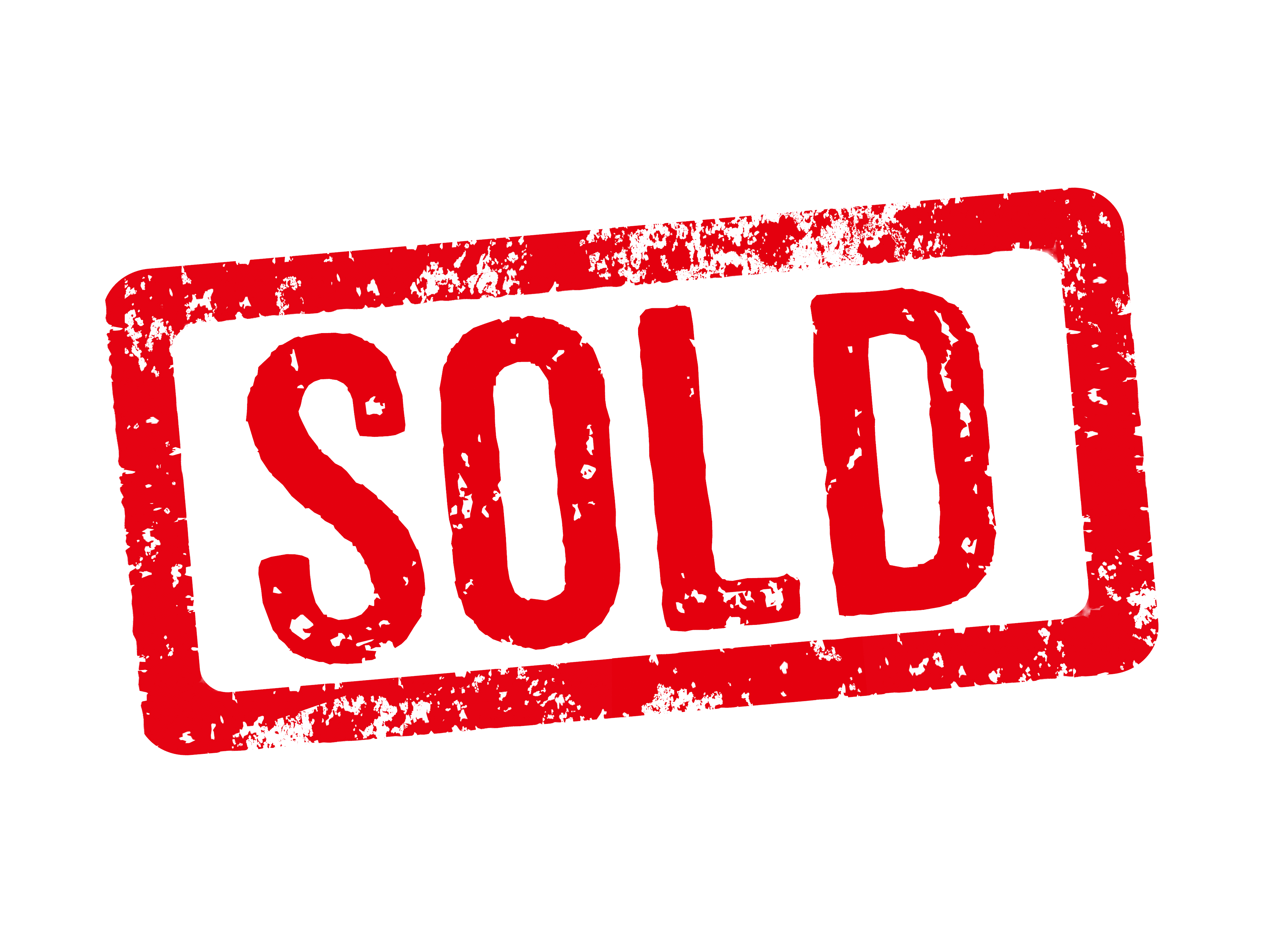 This handsomely detailed 3BR/2BA Cape w/attached garage combines a traditional center chimney with an array of recent updates, including a stand-alone generator & ductless A/C. An easy to maintain perennial-lined front yard introduces the home, from which a lovely farmer's porch opens to a convenient 1st floor laundry/mudroom. The property's exemplary condition shows in the well-organized & functional 10×10 kitchen, which is complete with recessed lighting and updated appliances including a natural gas range, stainless steel refrigerator, microwave & dishwasher—all new in 2019. Unblemished oak floors grace the main level and quality Andersen glass exists throughout, including a new slider in 2020—which opens to a generous 12×18 sundeck. A congenial 10×15 dining area is large enough to seat the entire family, while the spacious 14×17 living room features a bright bay window and a reclaimed brick central fireplace w/cozy Jotul wood stove—both elegant in their rusticity. The main level is complete with a full bath and a restful bedroom, the latter with a large 13×13 adjoining den/office—perfect for those working from home. Upstairs a 2nd full bath is flanked by 2 additional bedrooms, each of generous size, w/ample closets, and swaths of under eaves storage. A fenced backyard, added in 2019, makes this home a wonderful safe haven for your pet. The popular CC Rail Trail, accessed at the end of the cul-de-sac, is just a few pedal strokes away. Duck Meadow Association ($250/yr) offers tennis/pickleball courts practically at your doorstep…From its classic good looks and recent updates, to its exemplary condition and sought-after location, 375 Ireland Way charms the eye and captures the heart. Happy house hunting!  List: $762,500  Sold: $801,000 on 3/31/23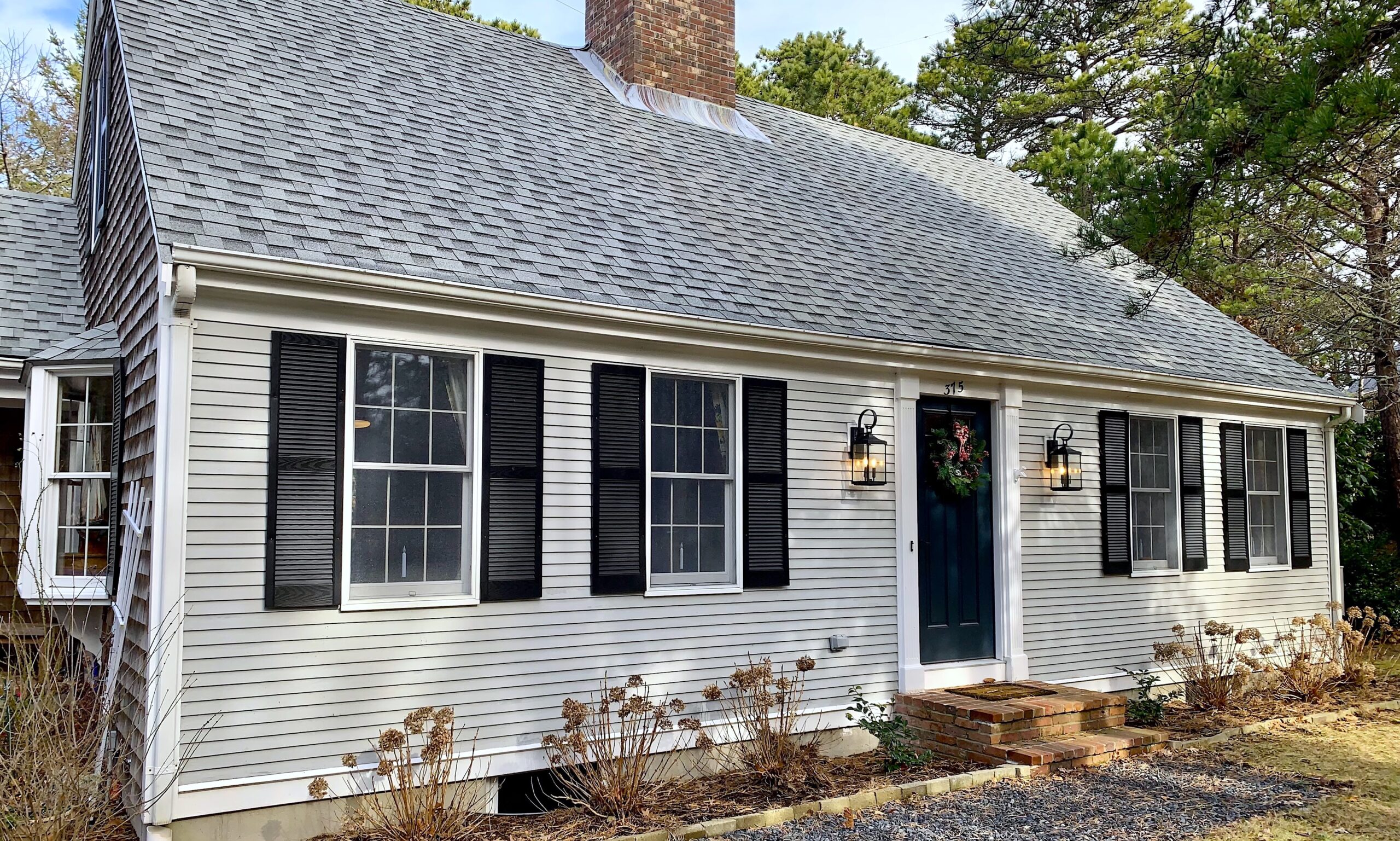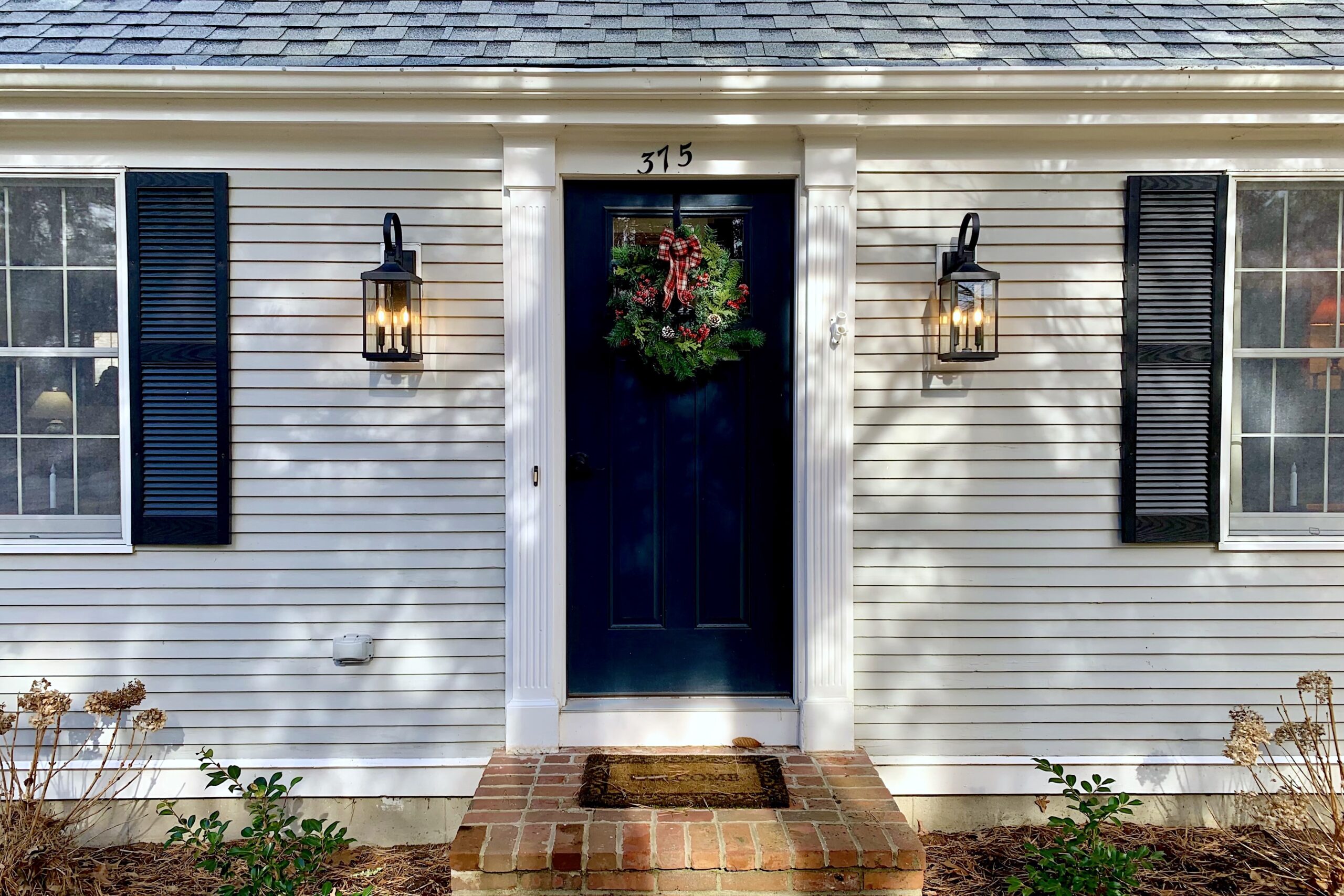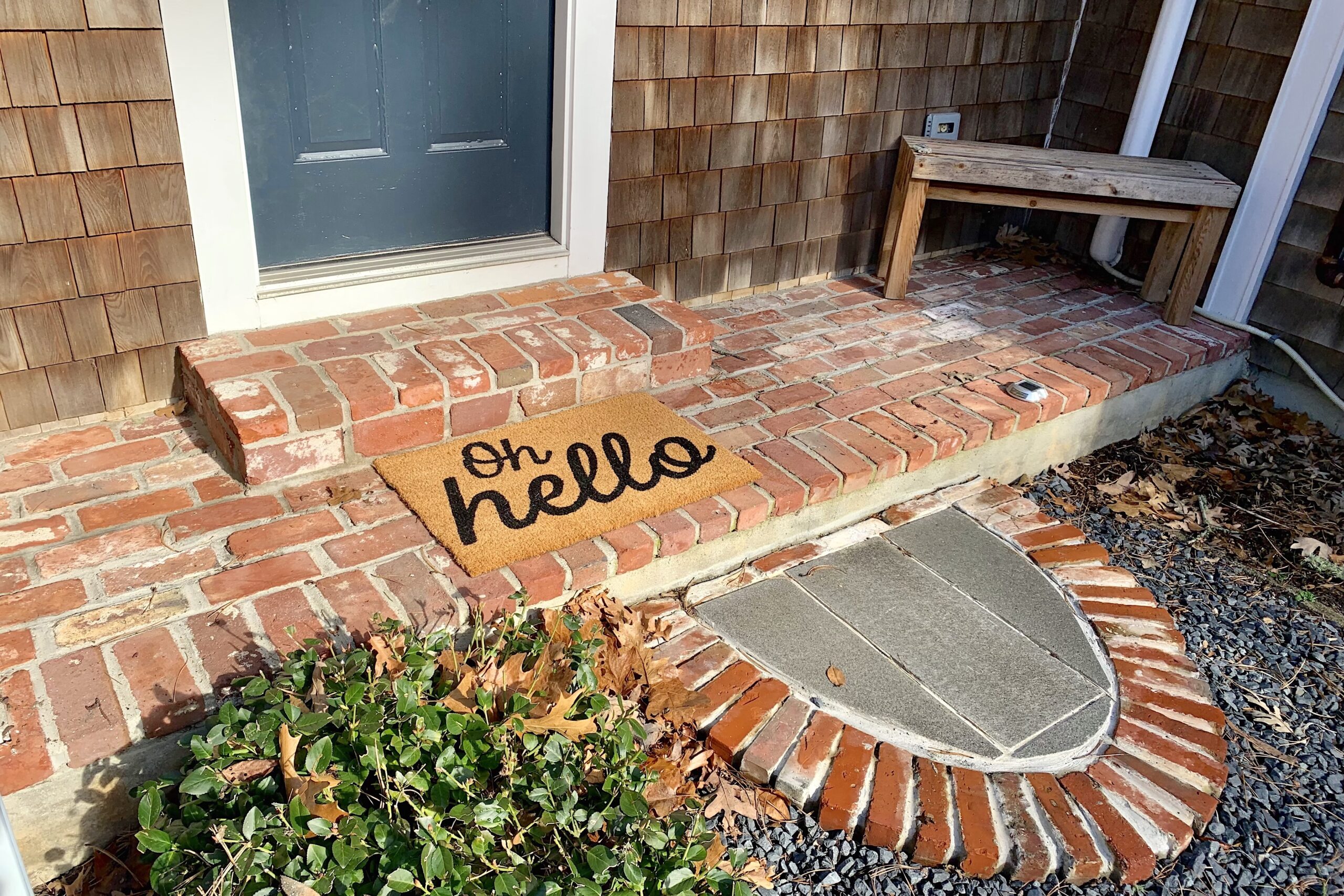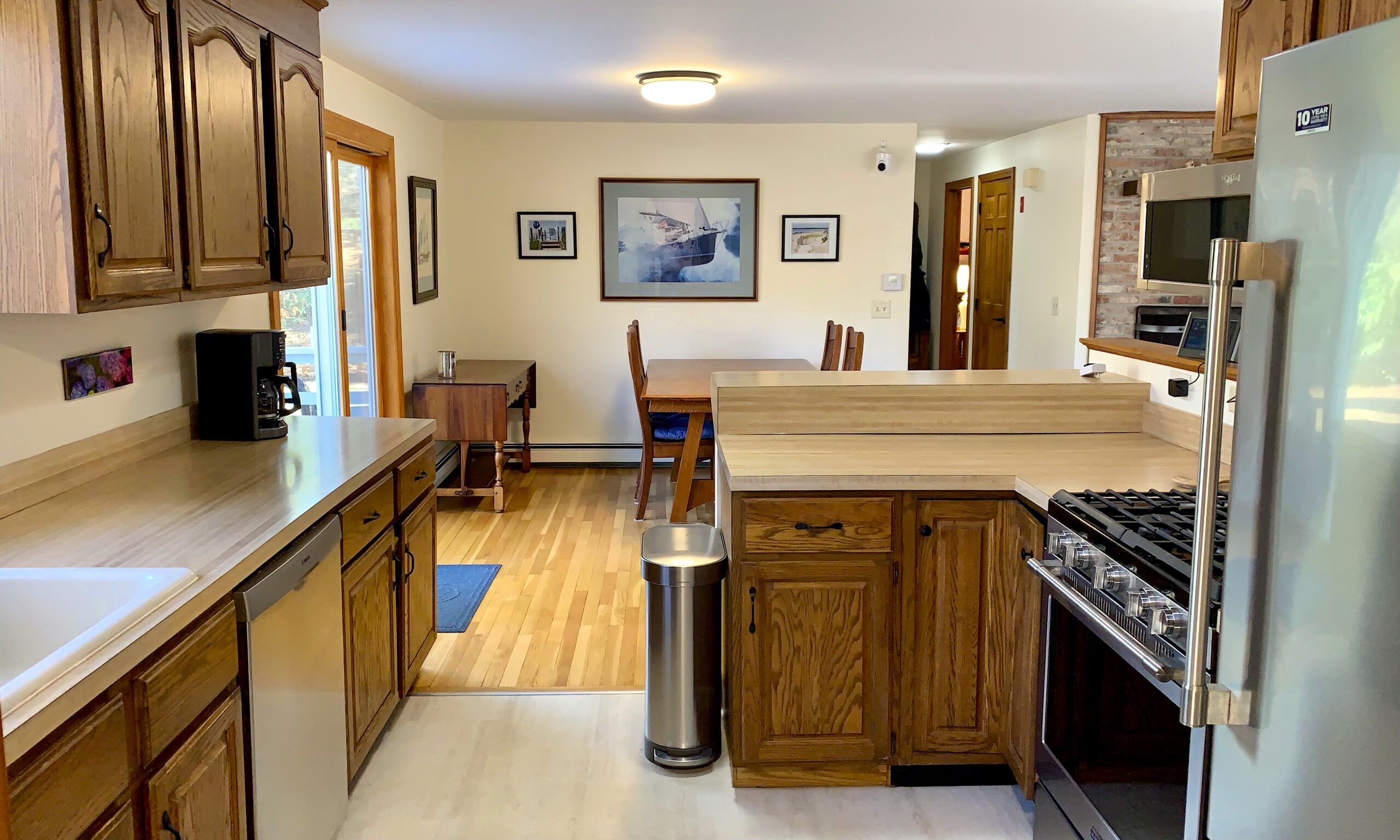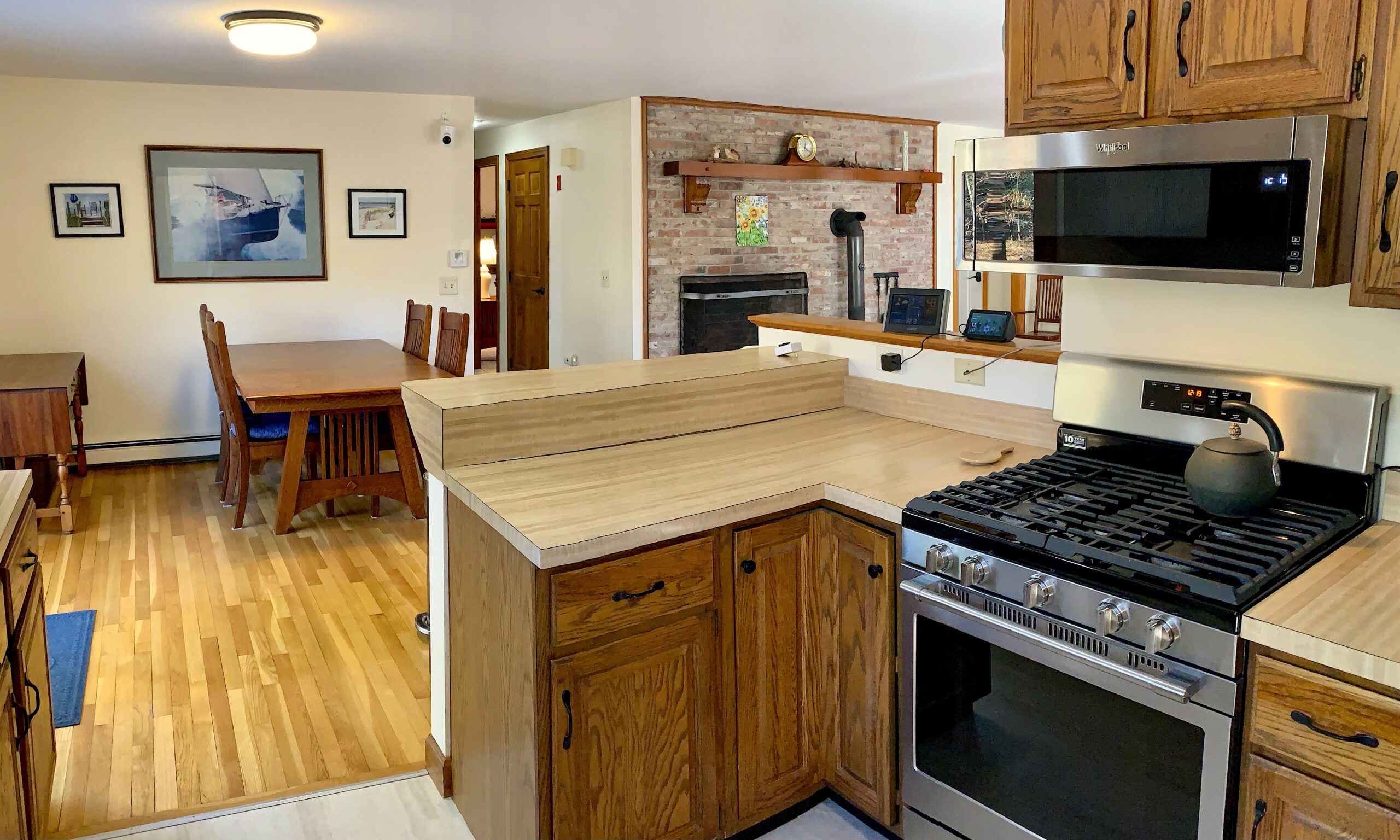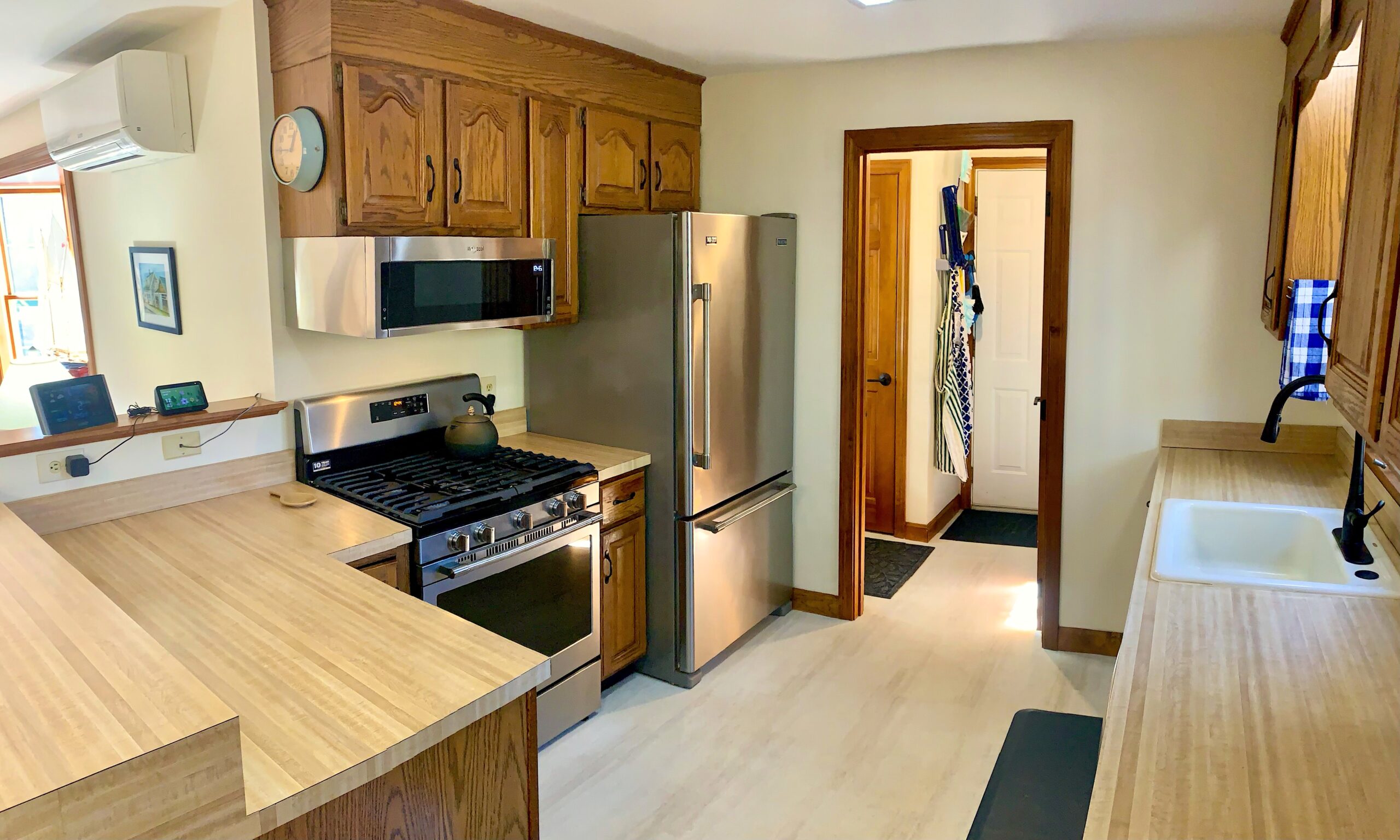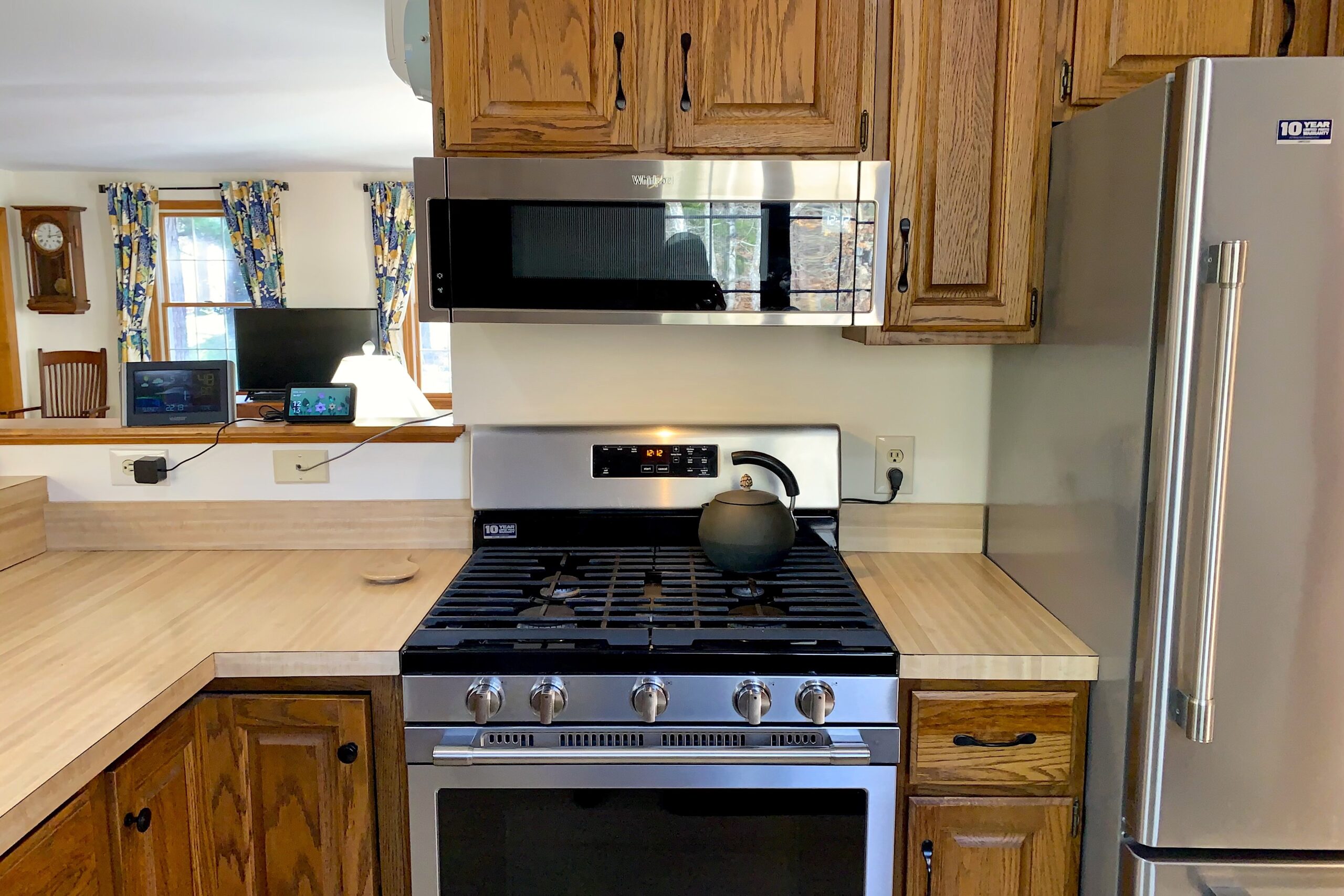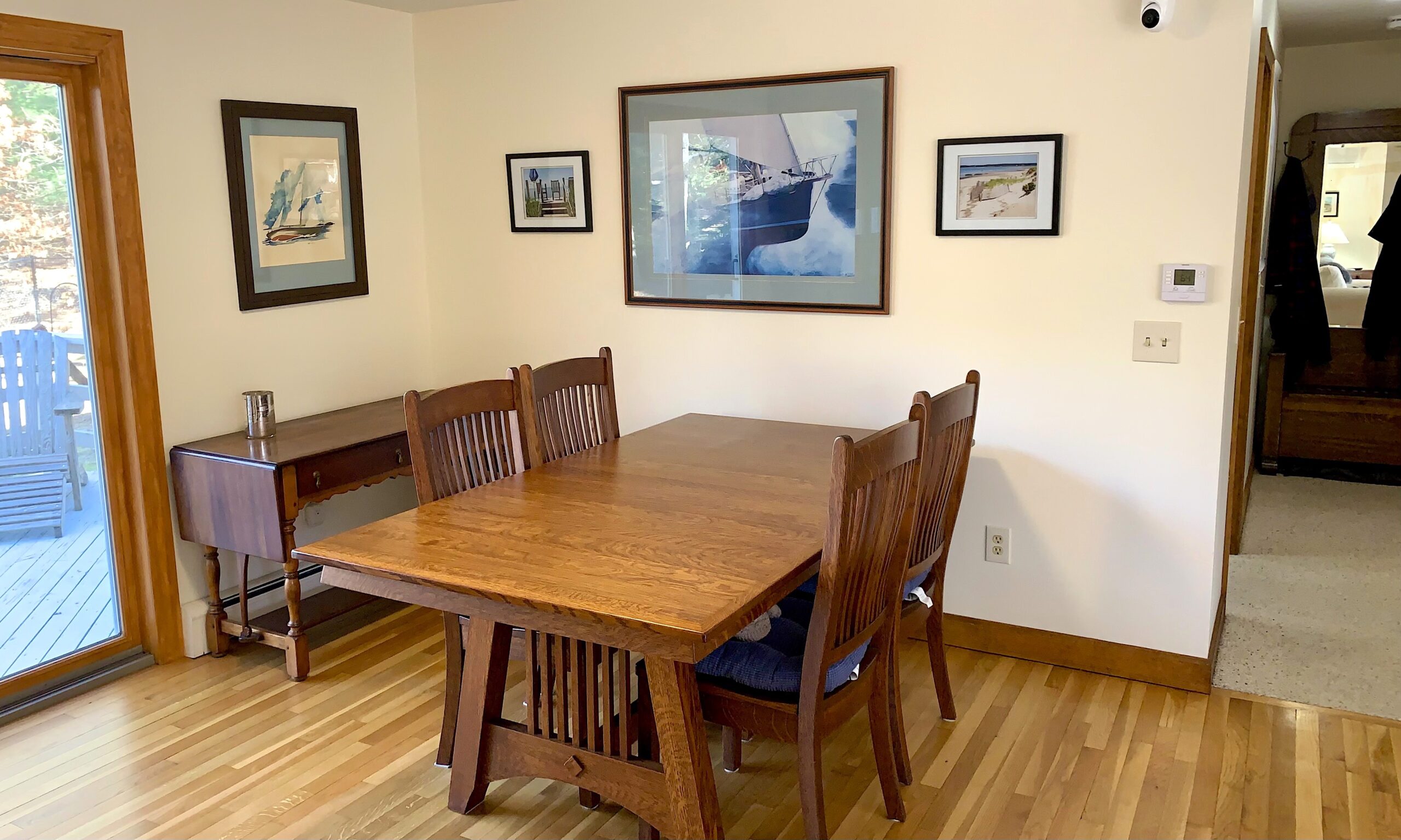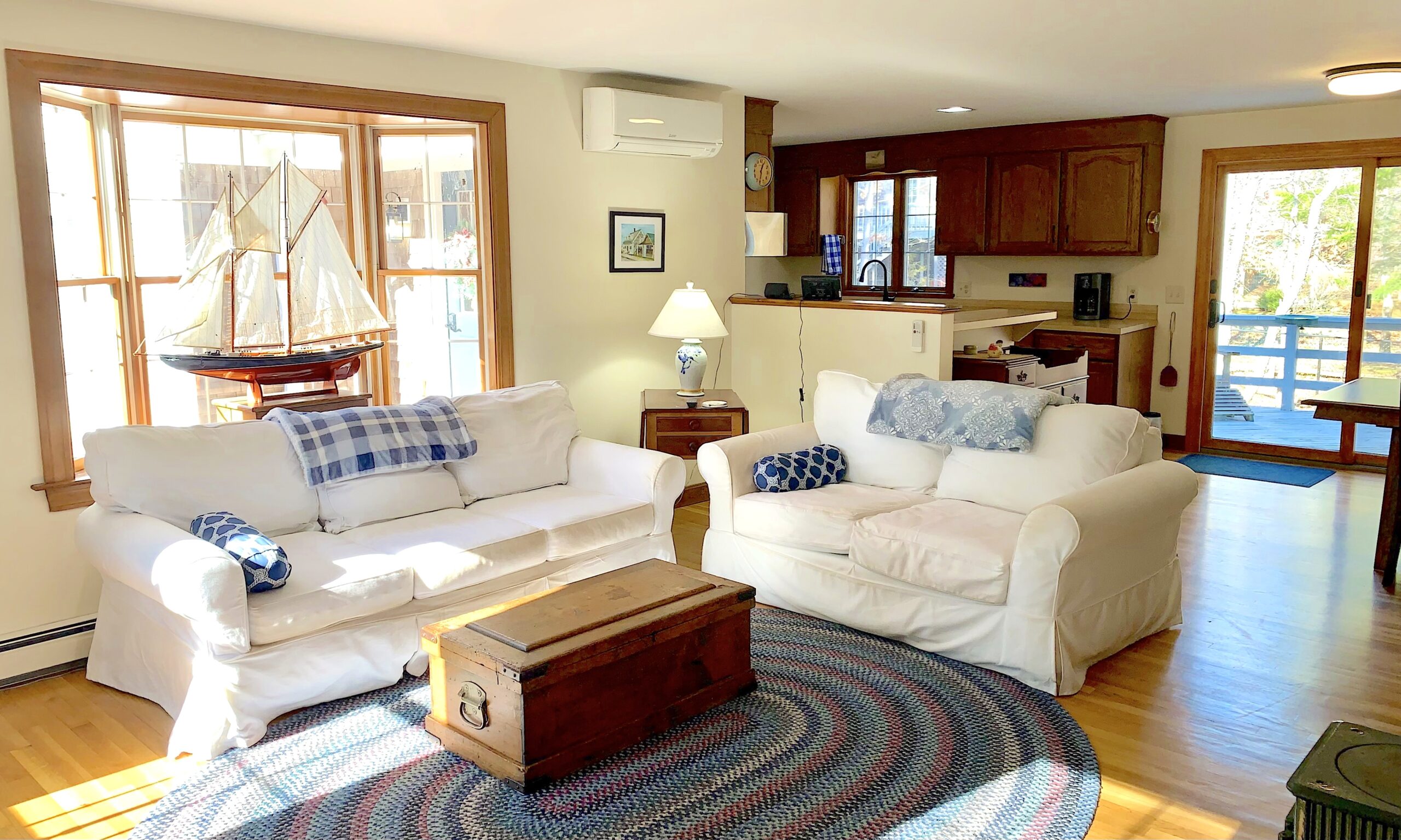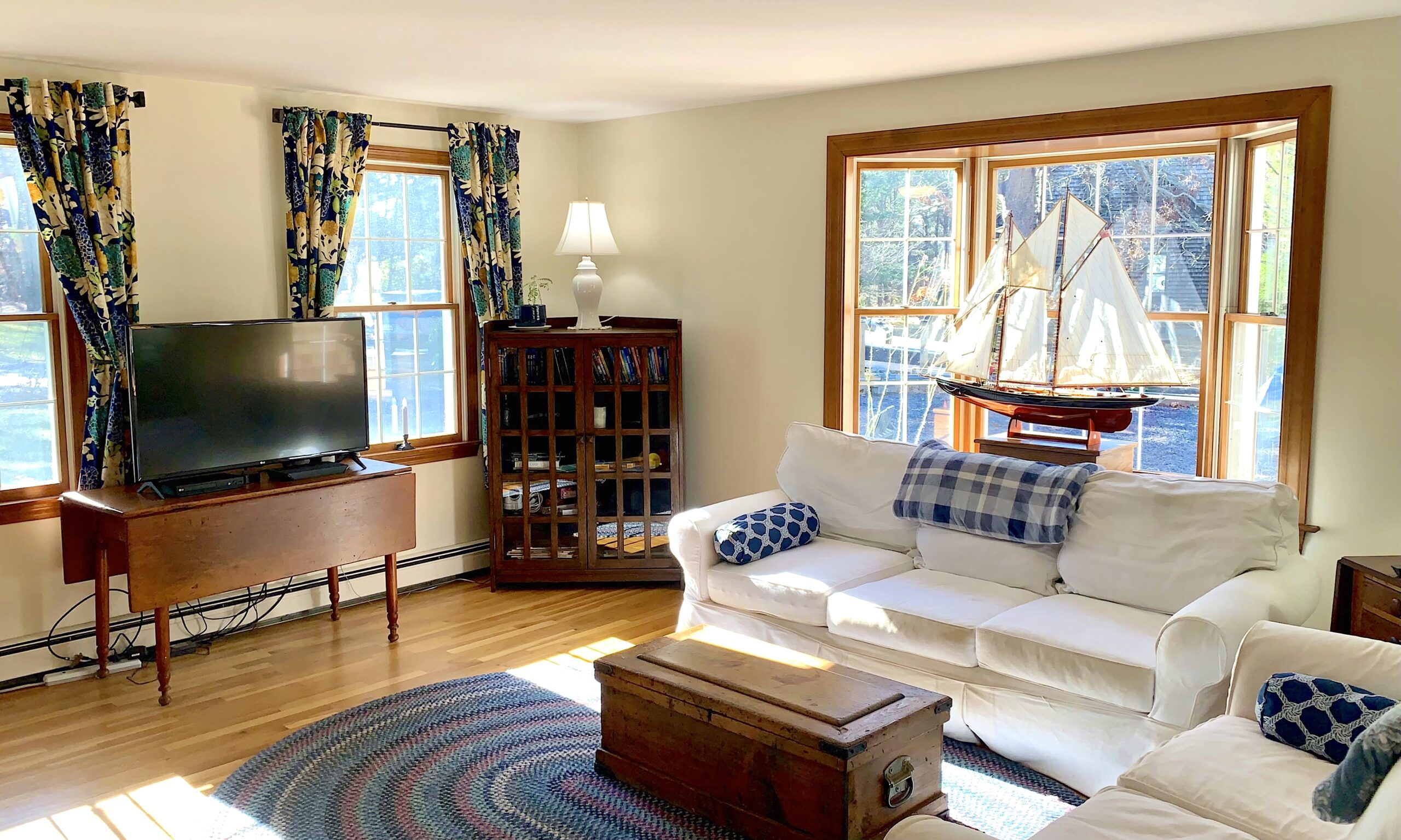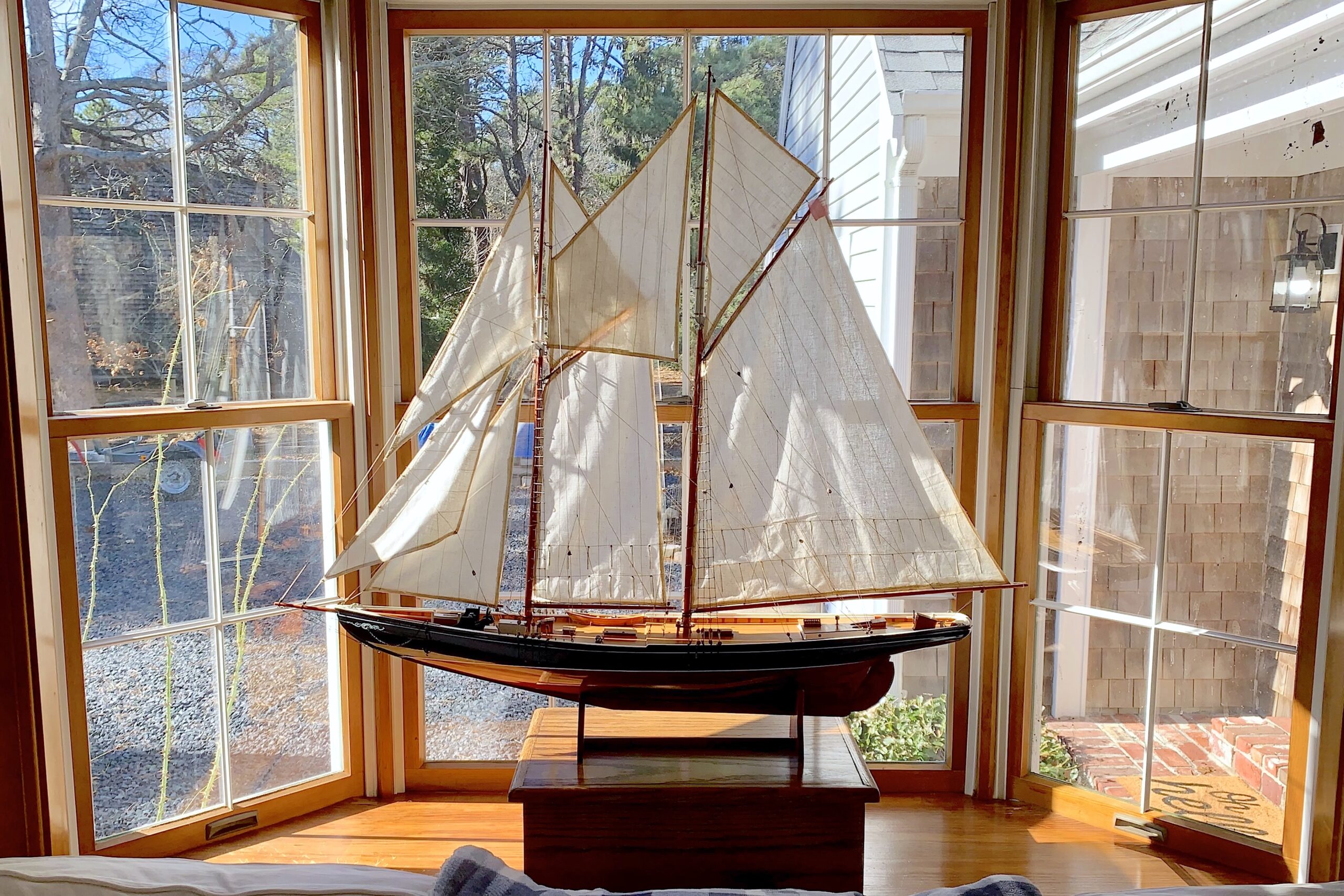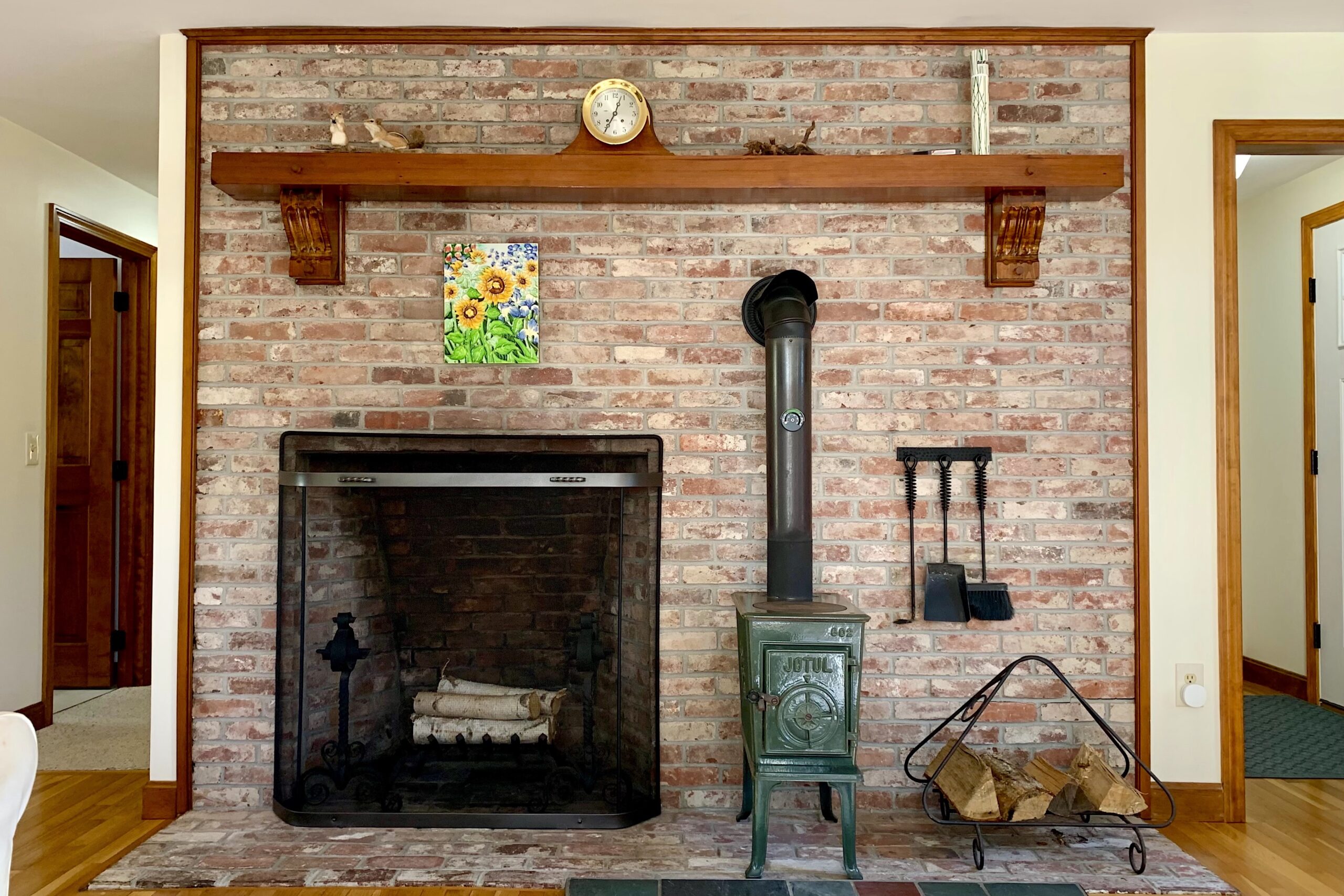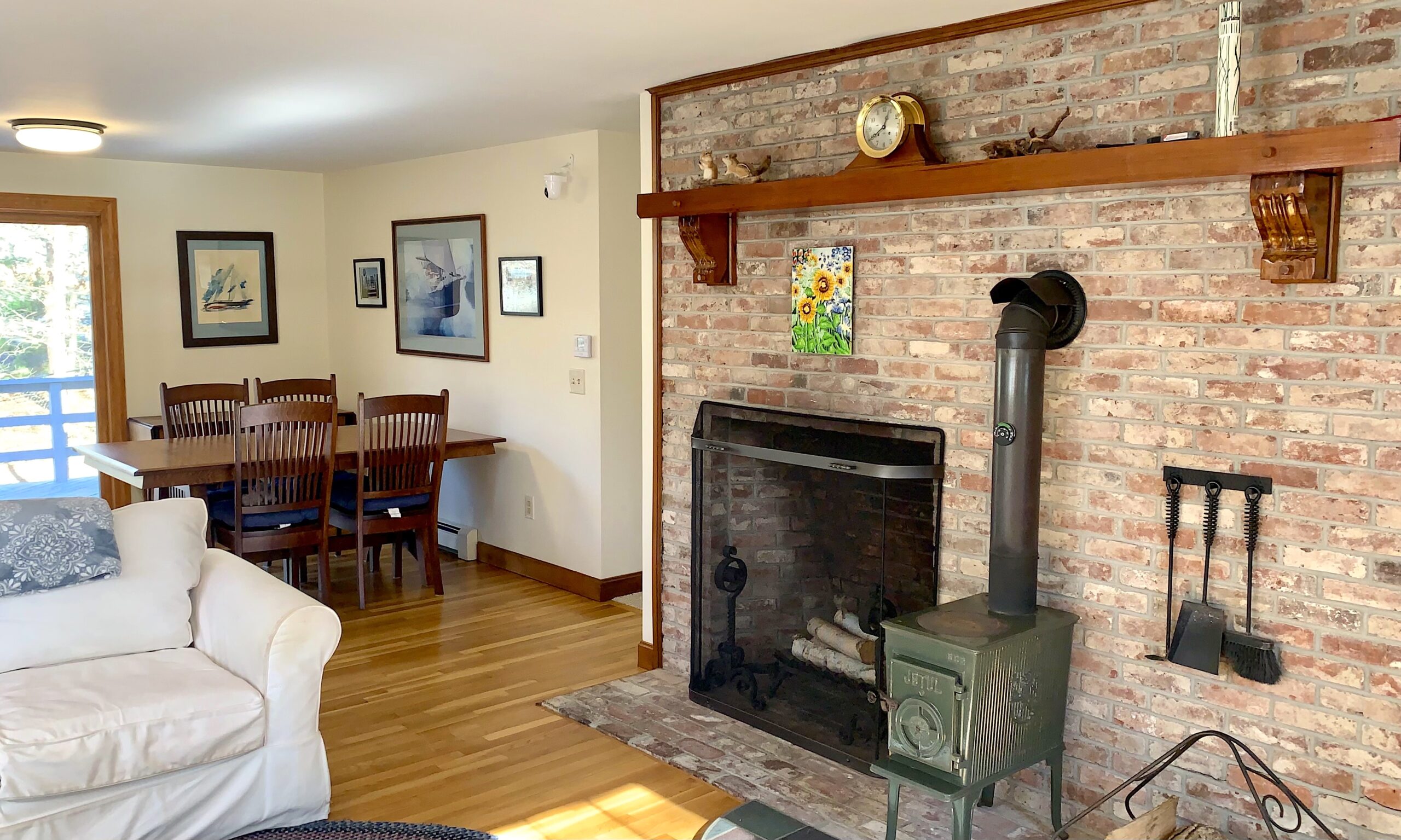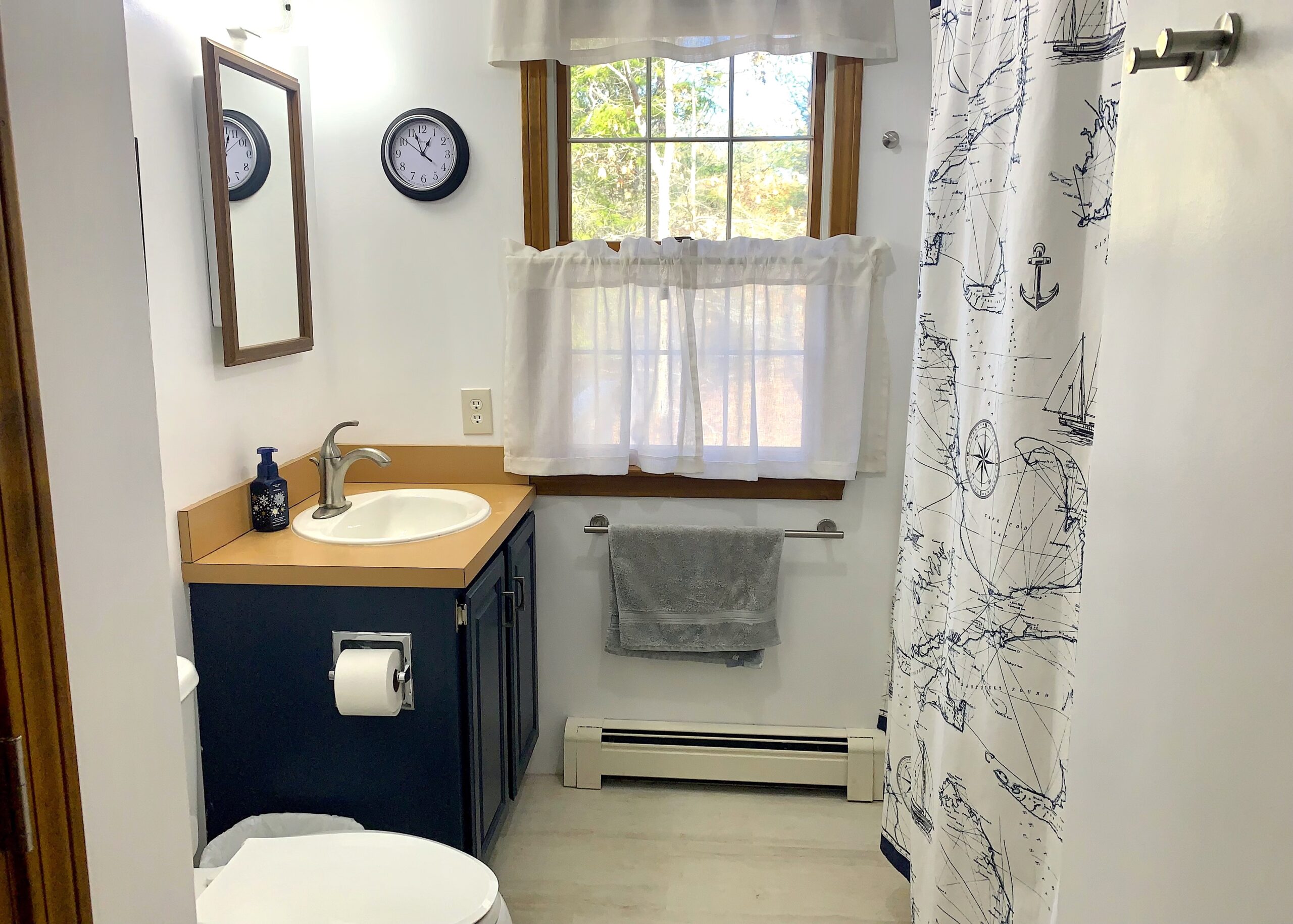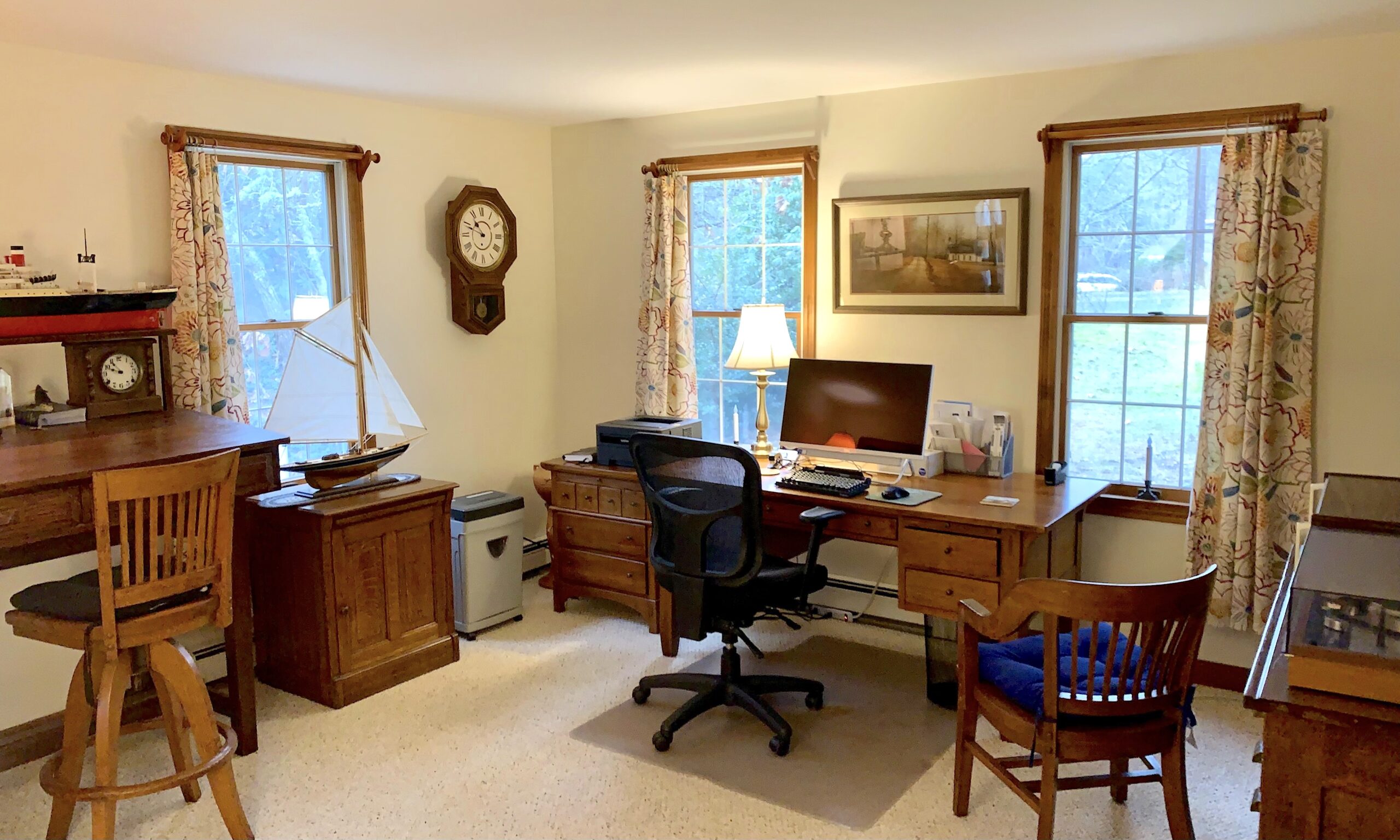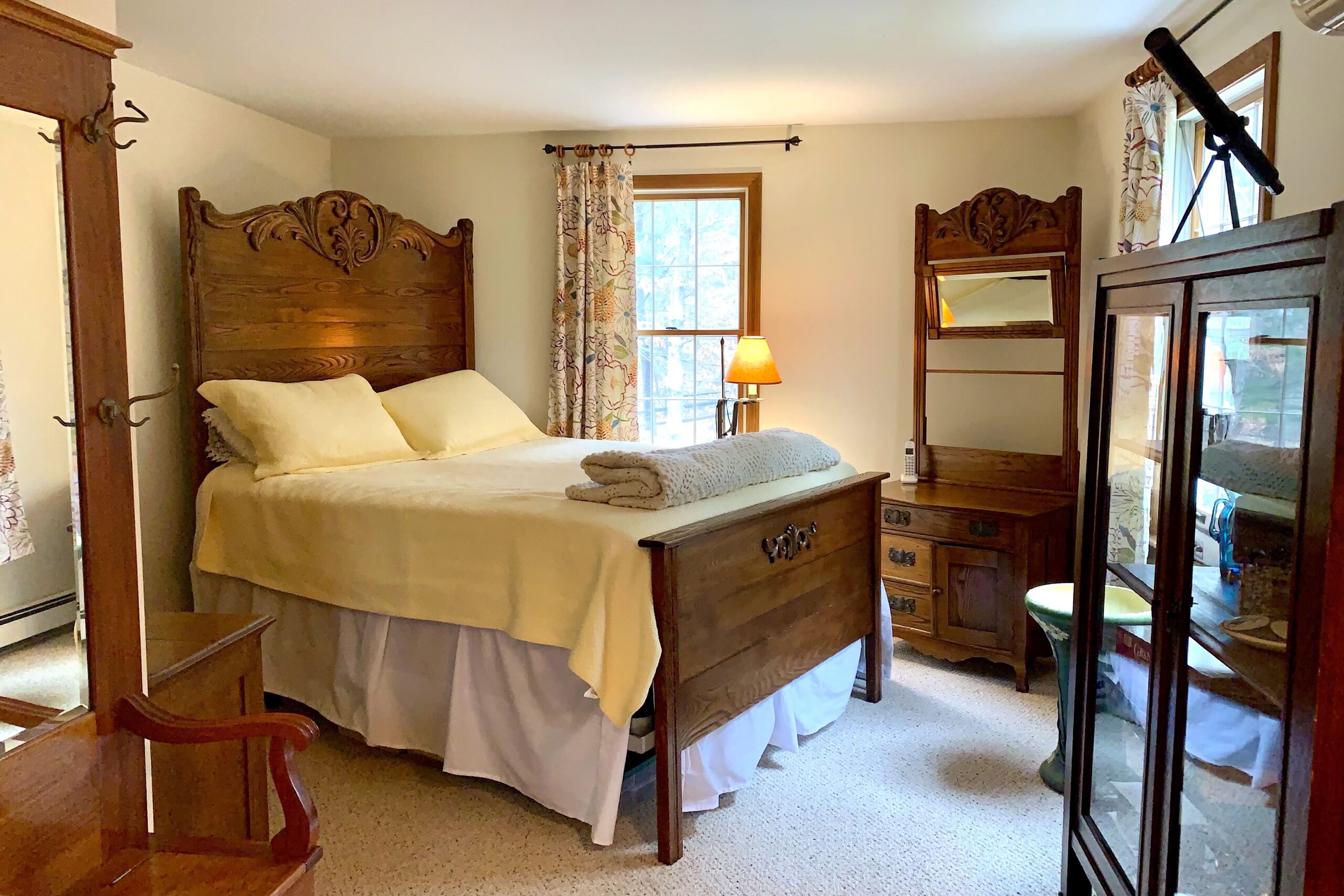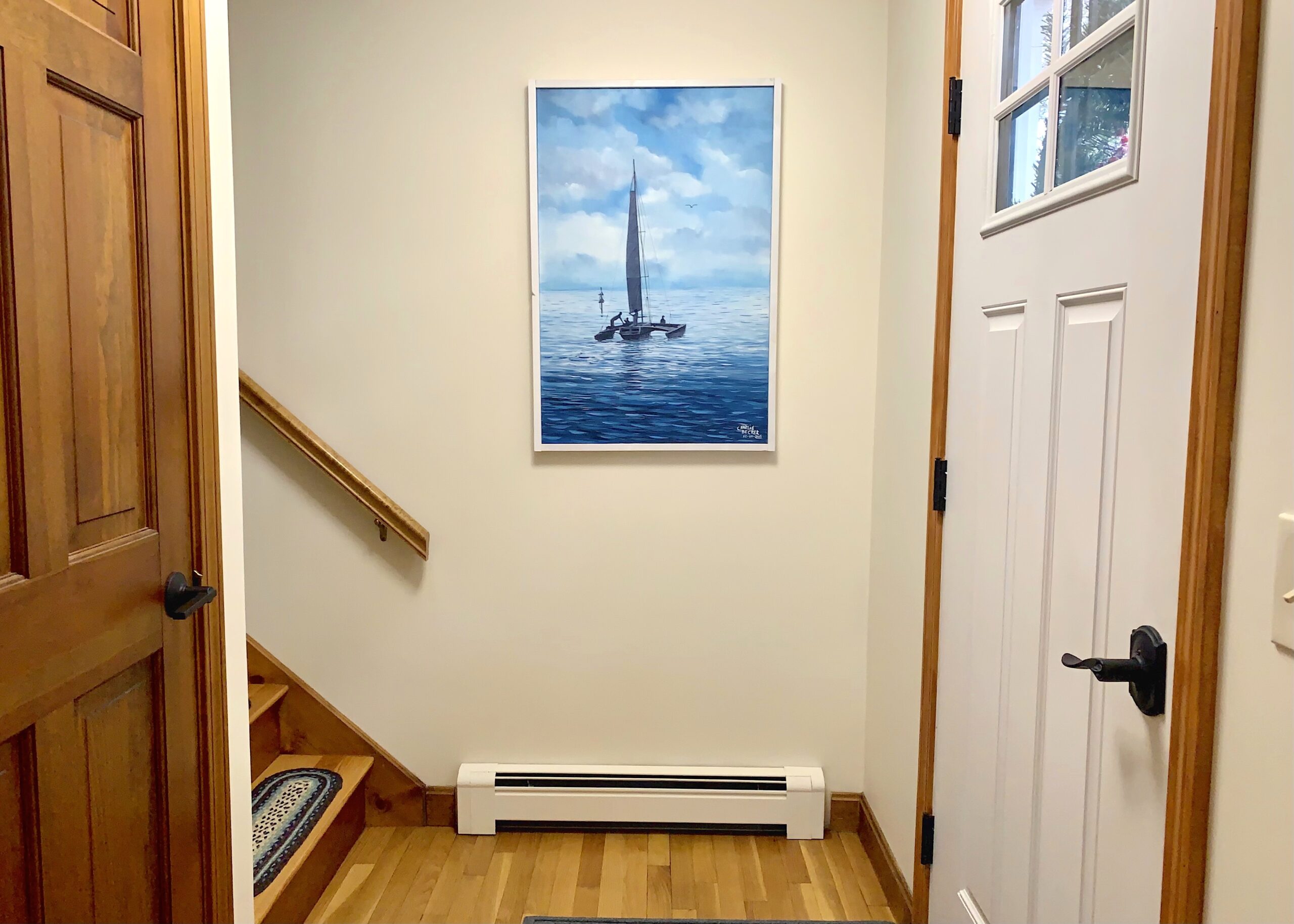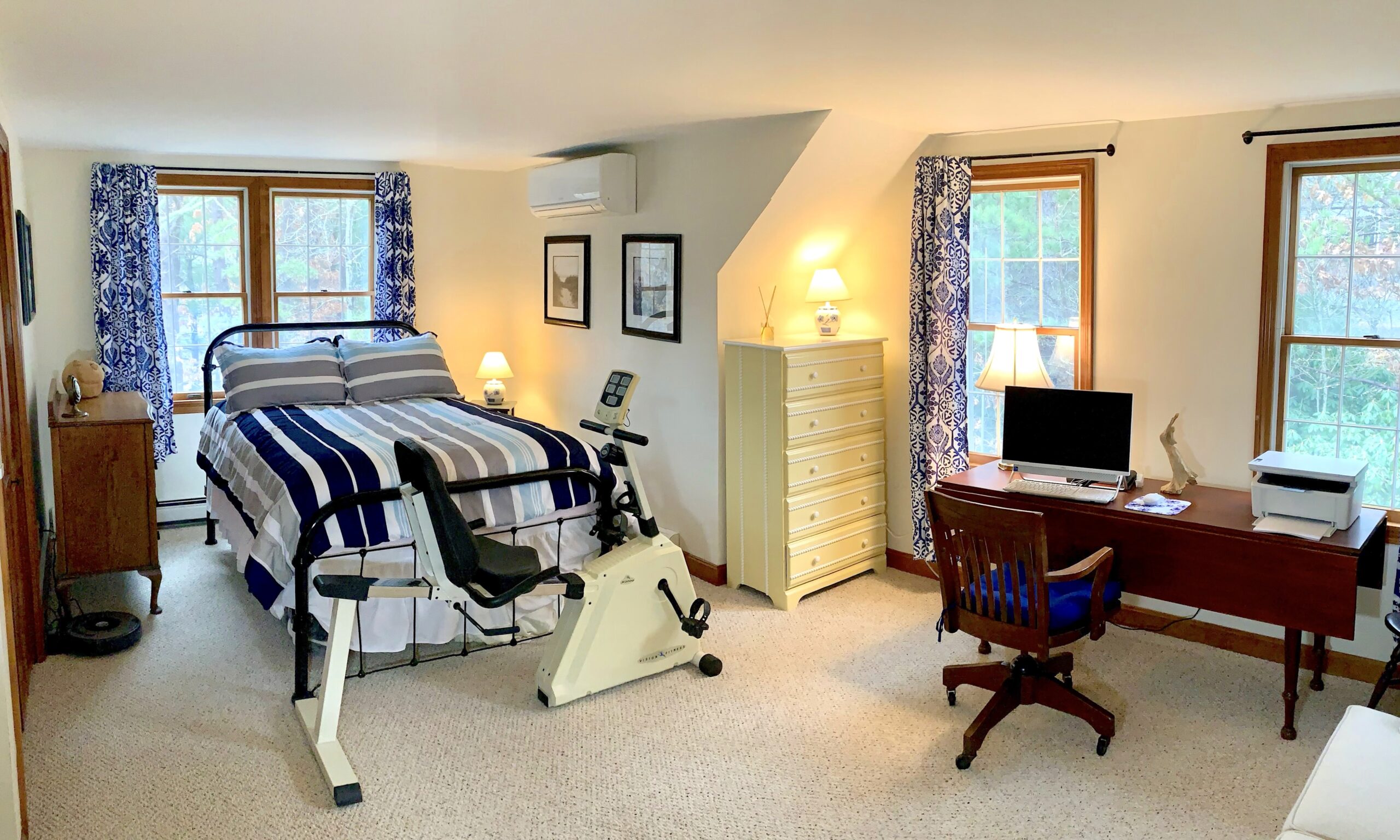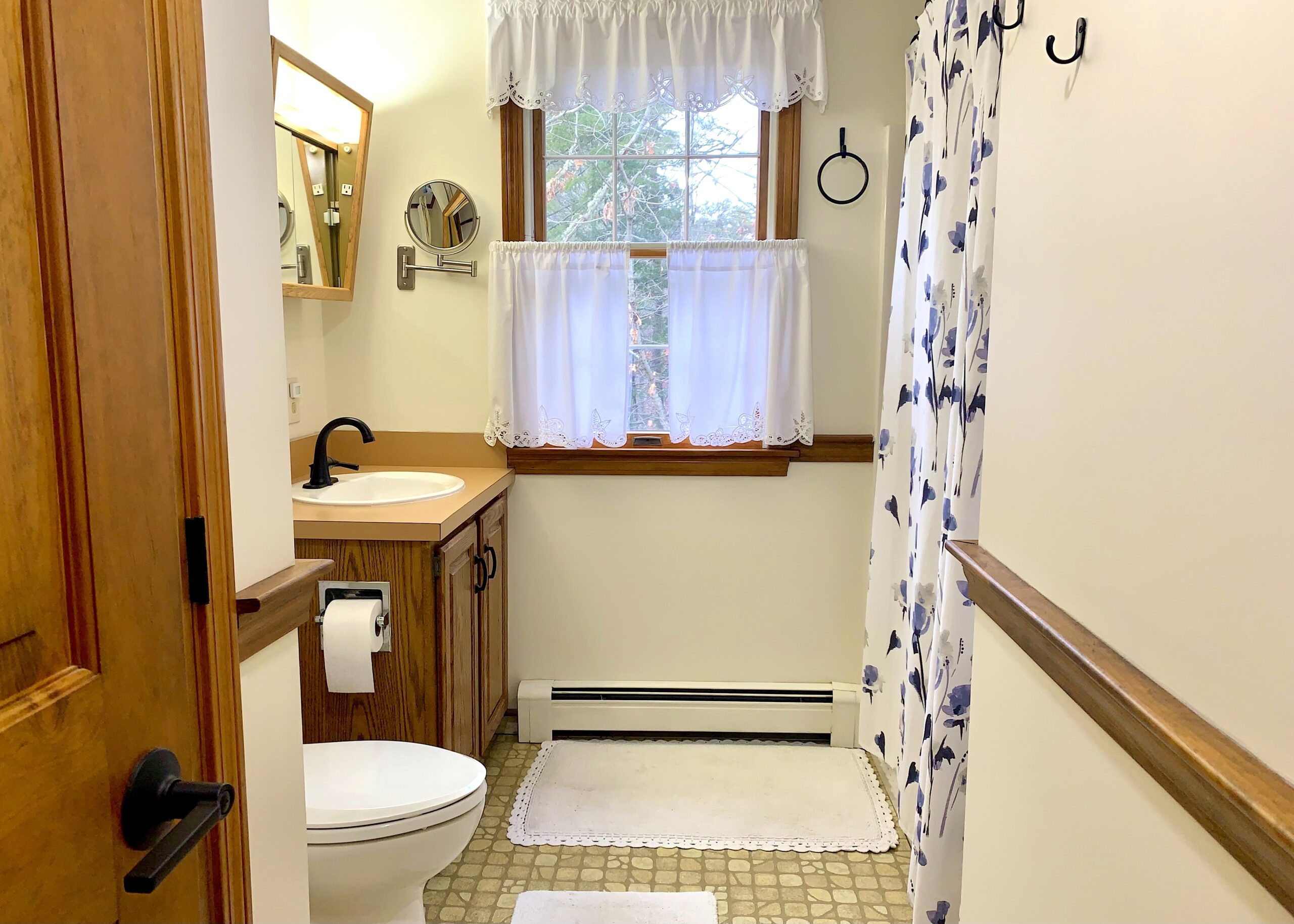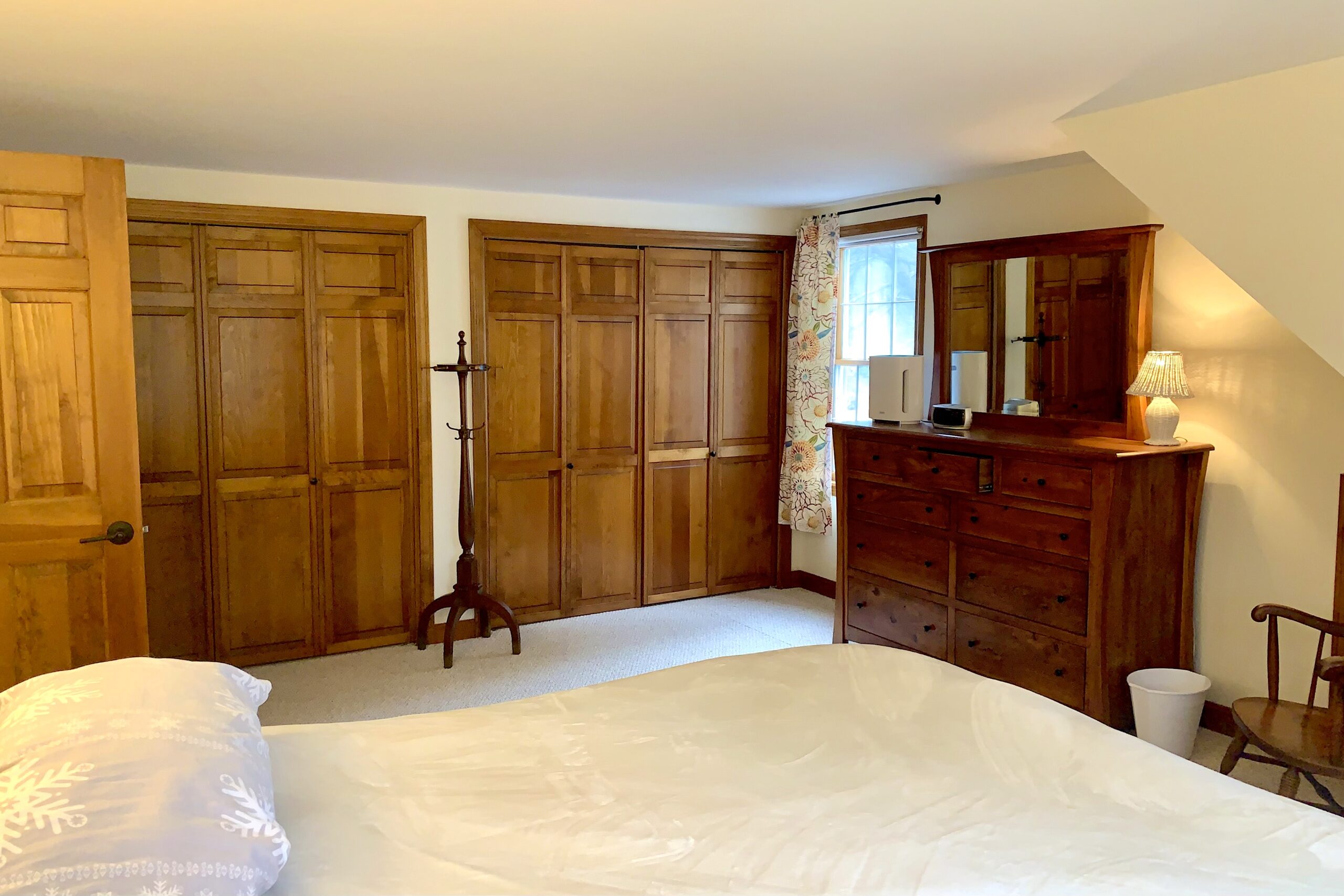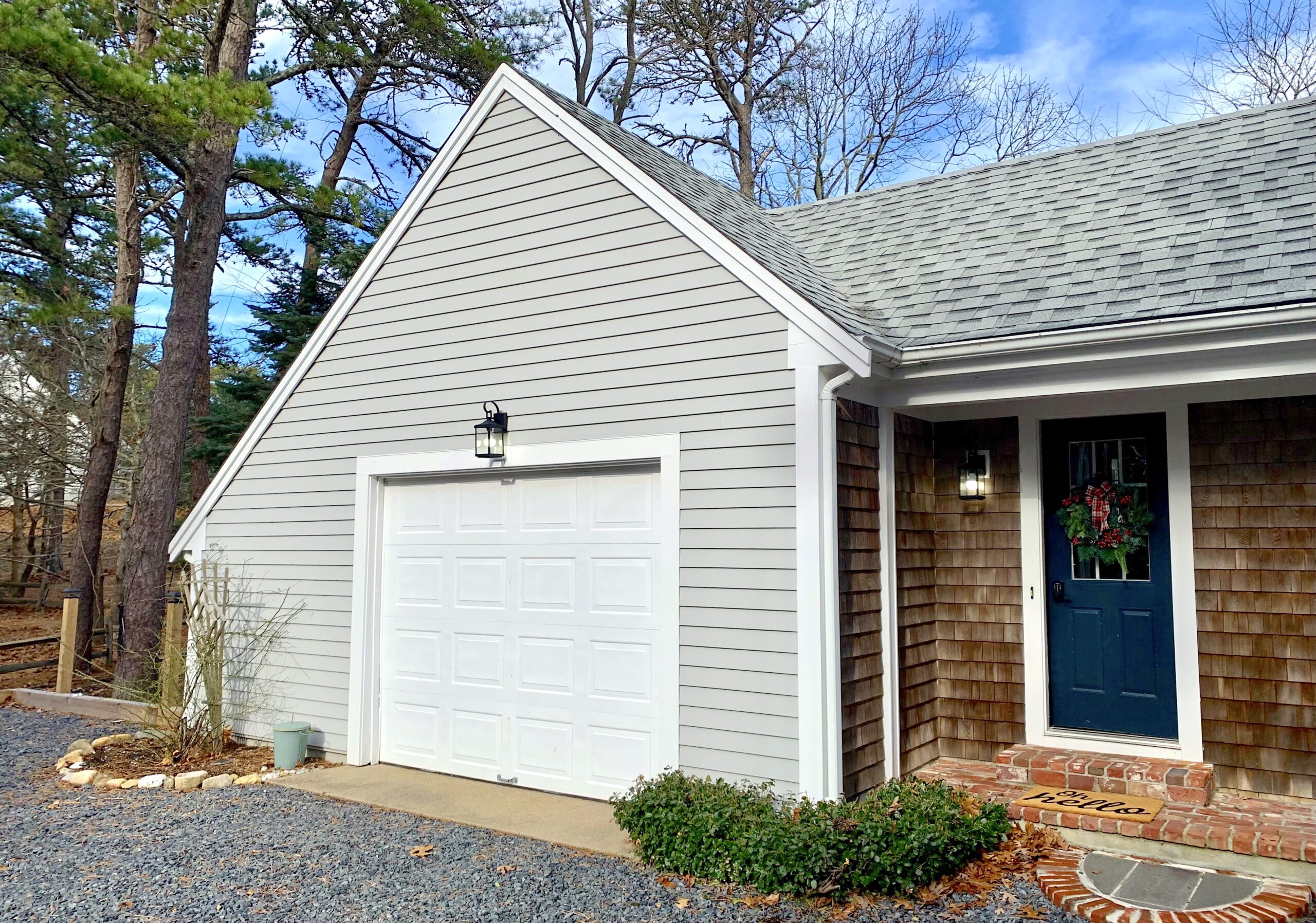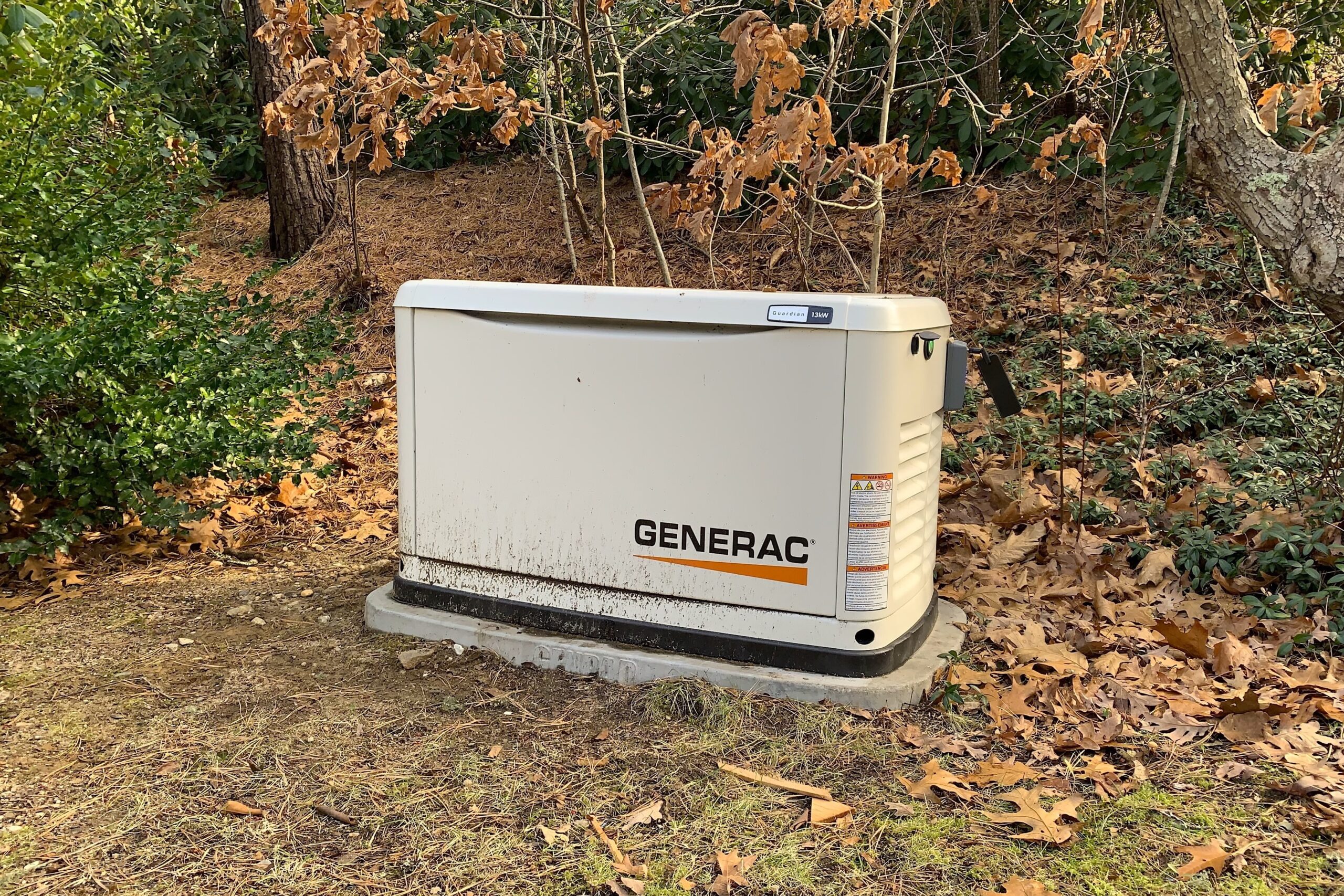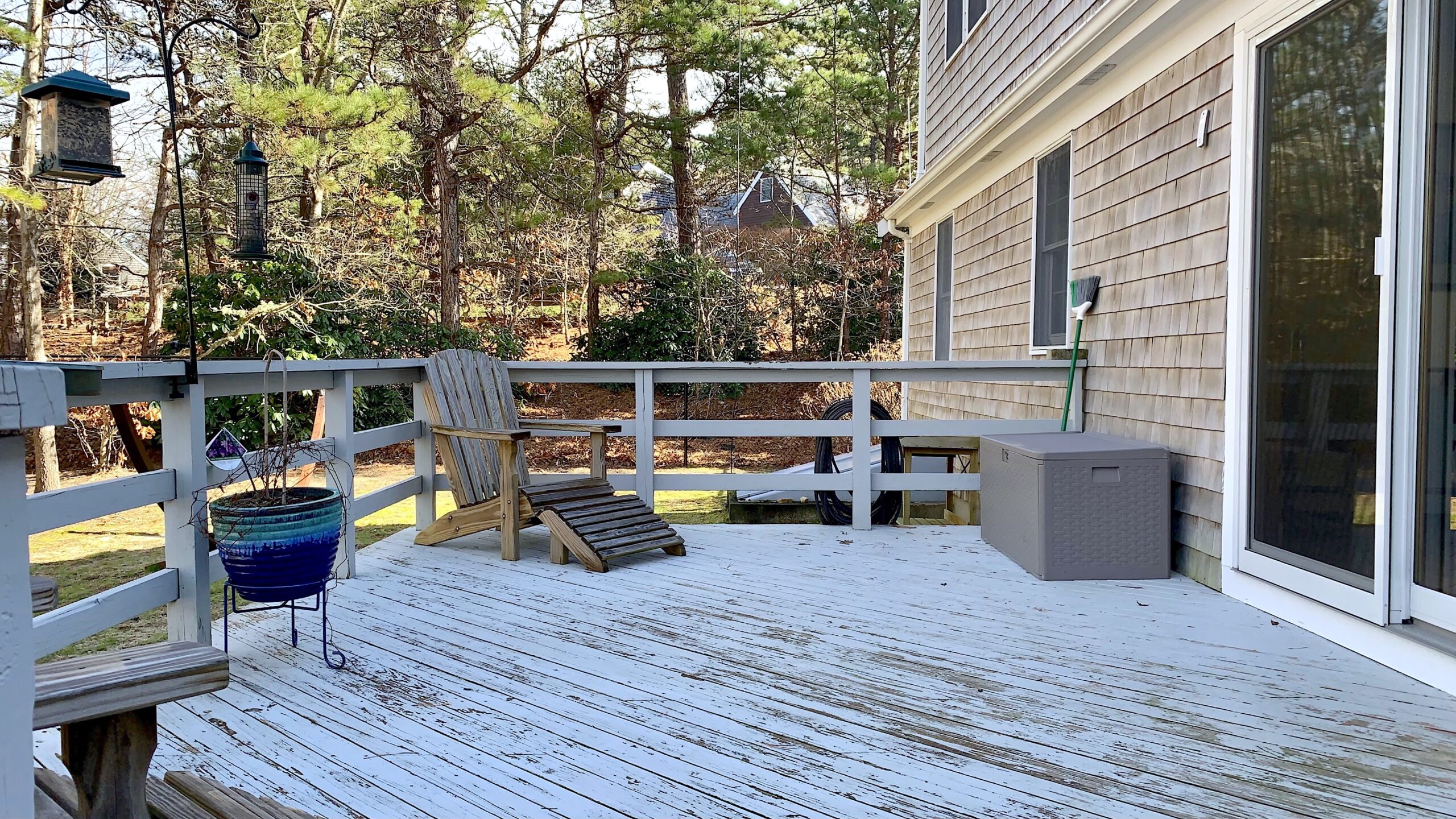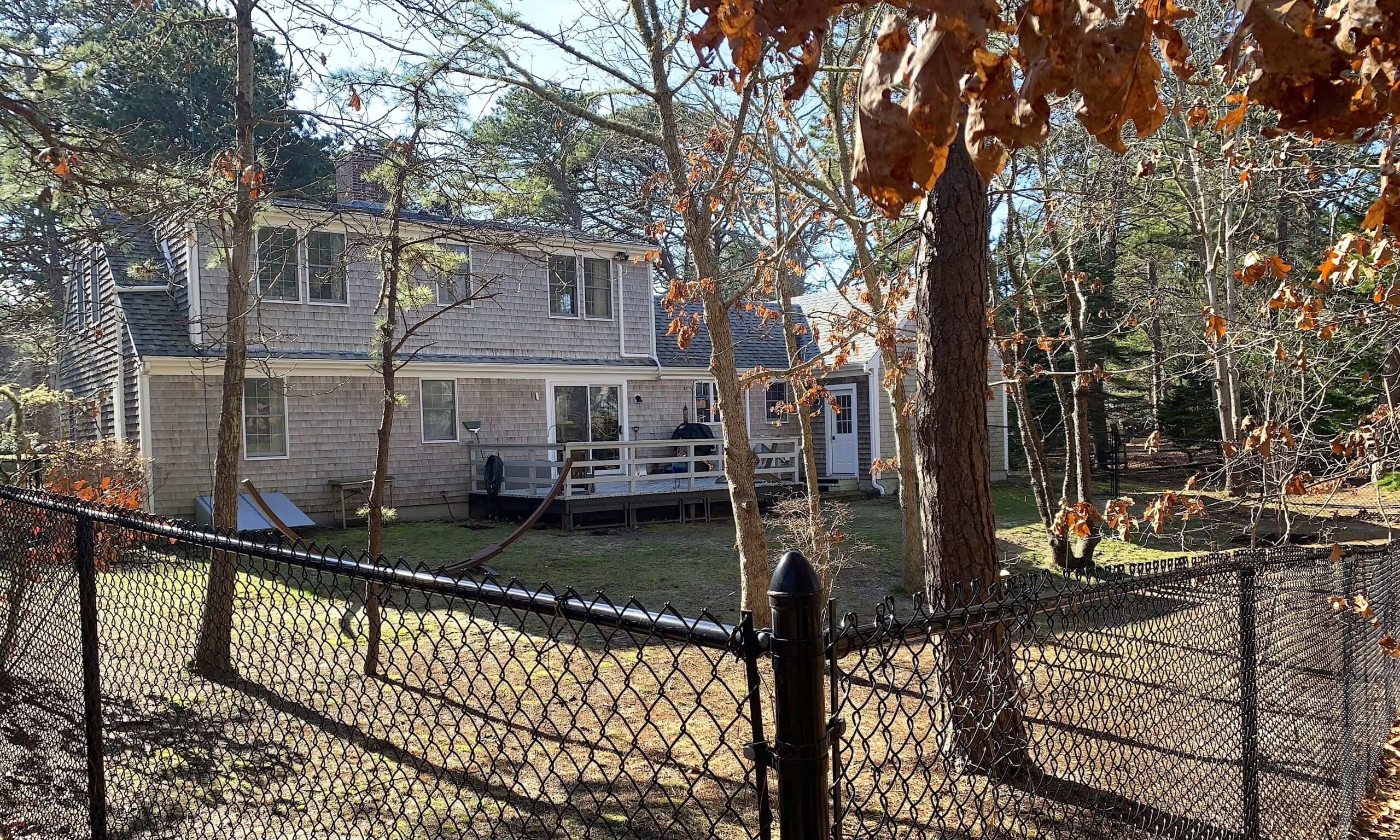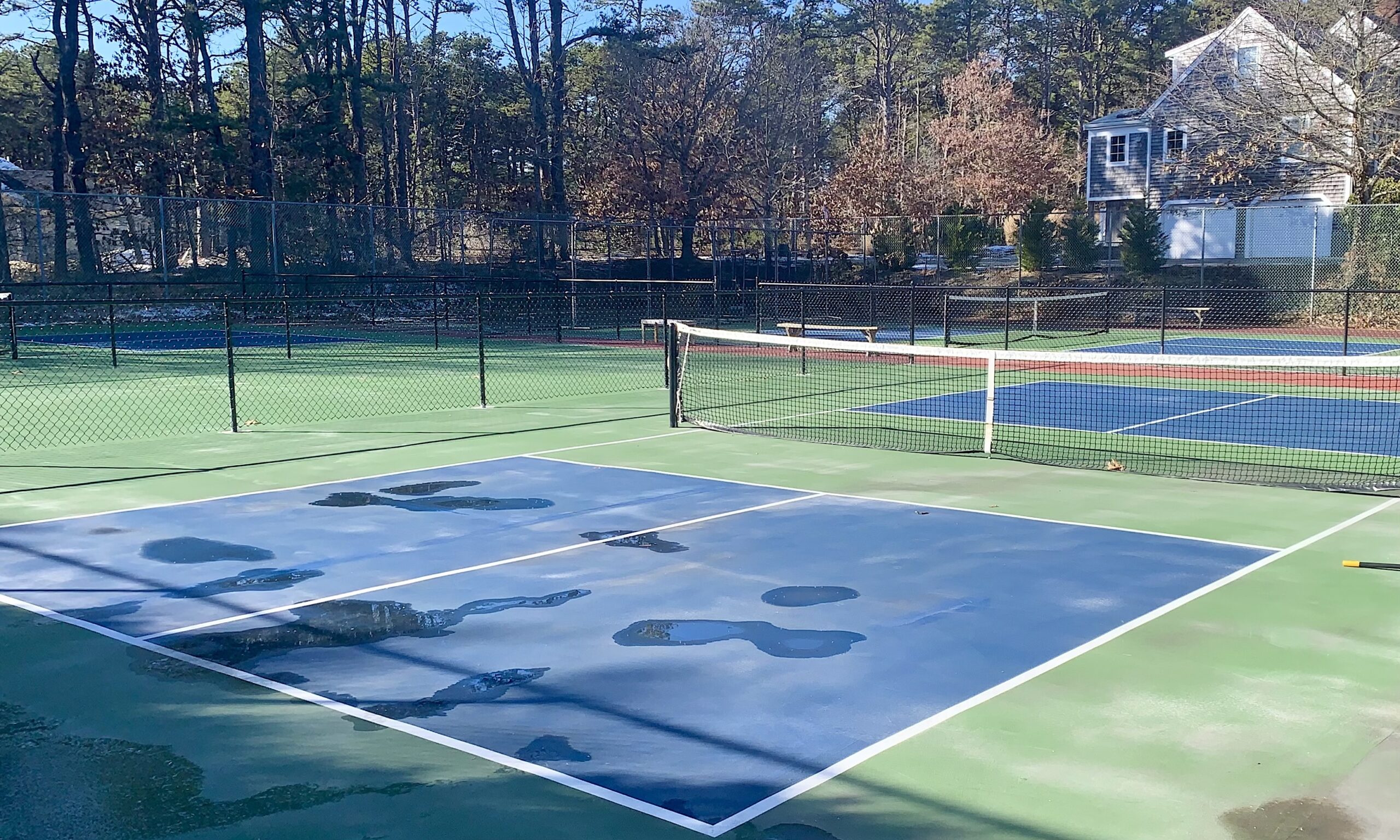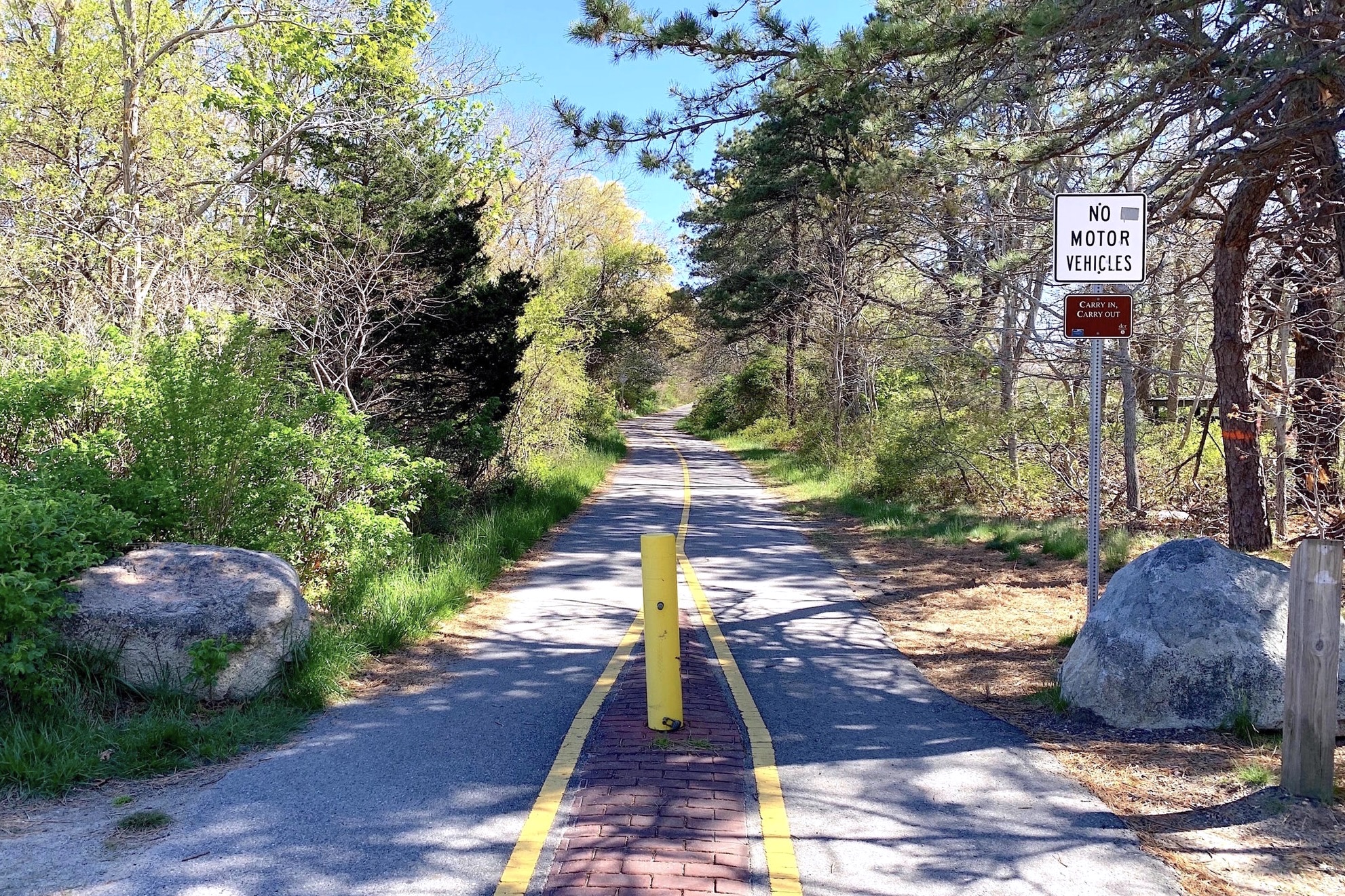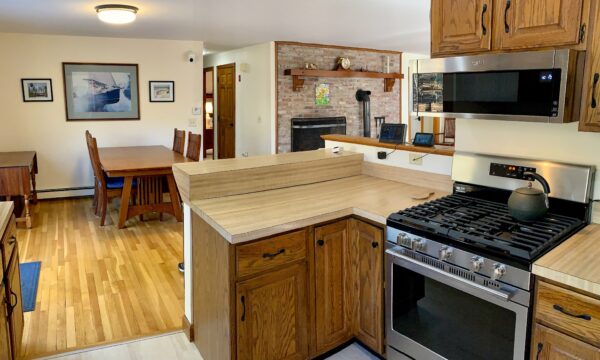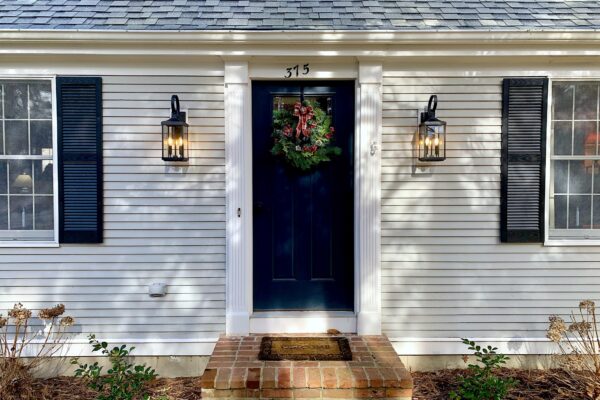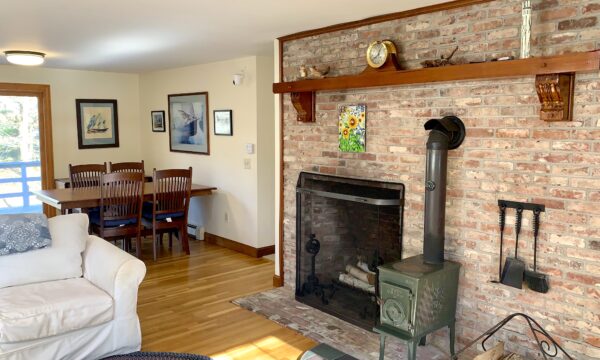 Cranberry Cottage #4, (785 State Highway, Eastham)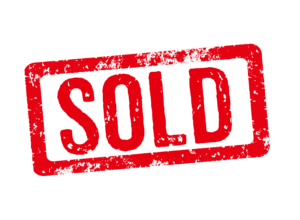 Are you feeling priced out of the current real estate market? If so, this seasonal studio-condo at Cranberry Cottages could be the solution. With an array of recent updates including a 30-year roof, insulated windows, AZEK trim and convenient 6×6 storage shed this captivating condo is anything but cookie-cutter. When combined with its low HOA fee ($1270/year) which includes cable, WIFi, rubbish removal, septic, town water, annual pest treatment and lawn care this potential 'gateway' property becomes an enticing value proposition…An expansive 12×15 composite deck w/outside shower introduces the cottage, from which French doors reveal a bright and surprisingly spacious interior with a 9-foot ceiling, a smooth grain wood floor and the endless warmth & character of knotty pine walls. An apartment-size refrigerator is sufficient for longer stays, while window A/C ensures your long-term summer comfort—or simply use the whisper-quiet ceiling fan to cool off. Alternately, a natural gas wall heater keeps things cozy in spring & fall. The reimagined bath now features a tile floor, an updated stall shower and a lovely rosy pink granite vanity. With its excellent rental potential this unit could deliver a significant yearly return on your investment (similar studios on site rent for $800-$900/wk)…A cottage colony for more than 50 years, Cranberry Cottages is festooned with native flora & fauna on 5+ acres. The HOA arranges yearly openings (April 1) and closings (Dec 1) for true peace of mind ownership. Back road access to the popular CC Bike Trail is an added bonus…From its low entry cost and recent updates, to its reasonable HOA fee and excellent rental potential, Cranberry Cottage #4 is worthy of your immediate consideration. Happy condo hunting!  List: $199,000  Sold: $238,000 on 5/12/23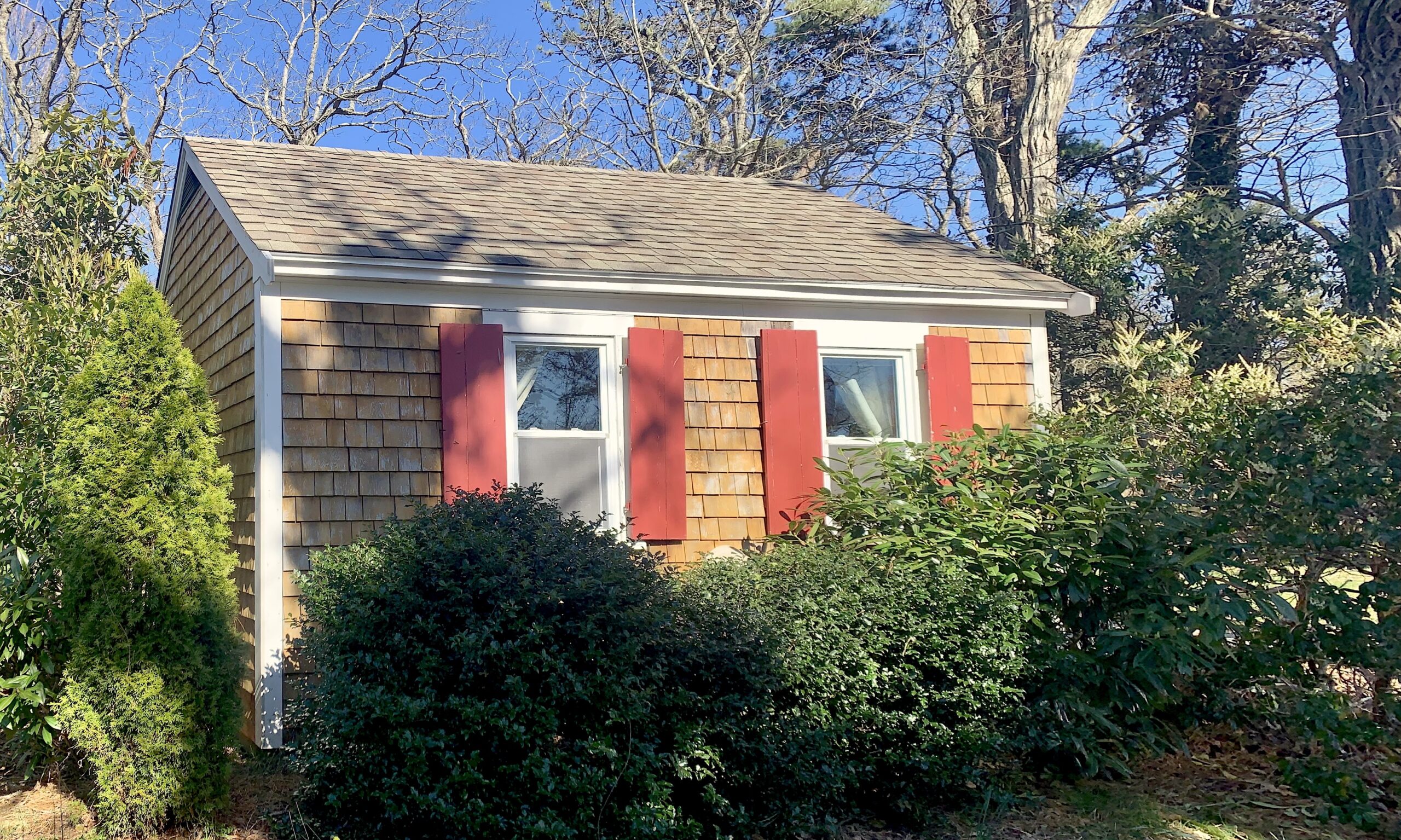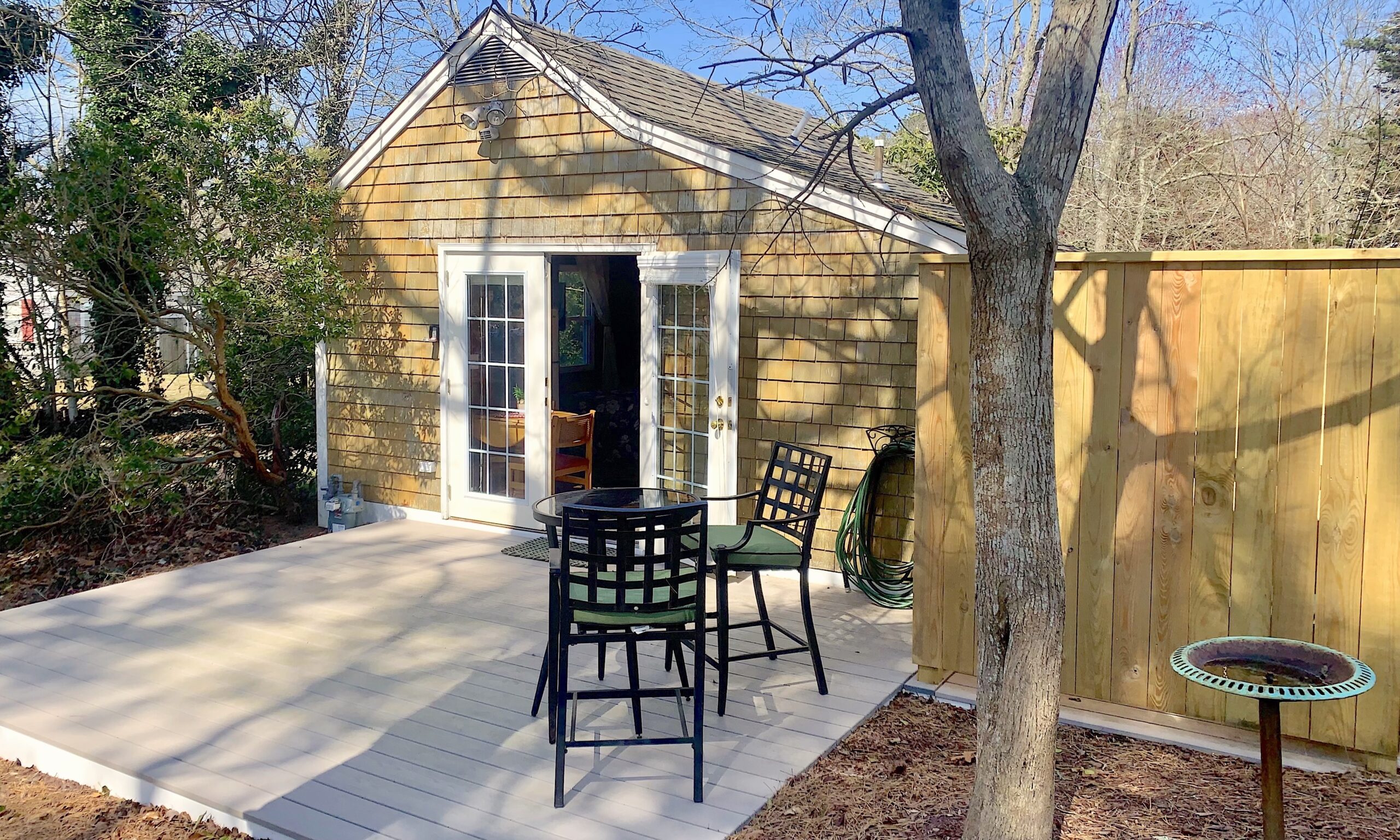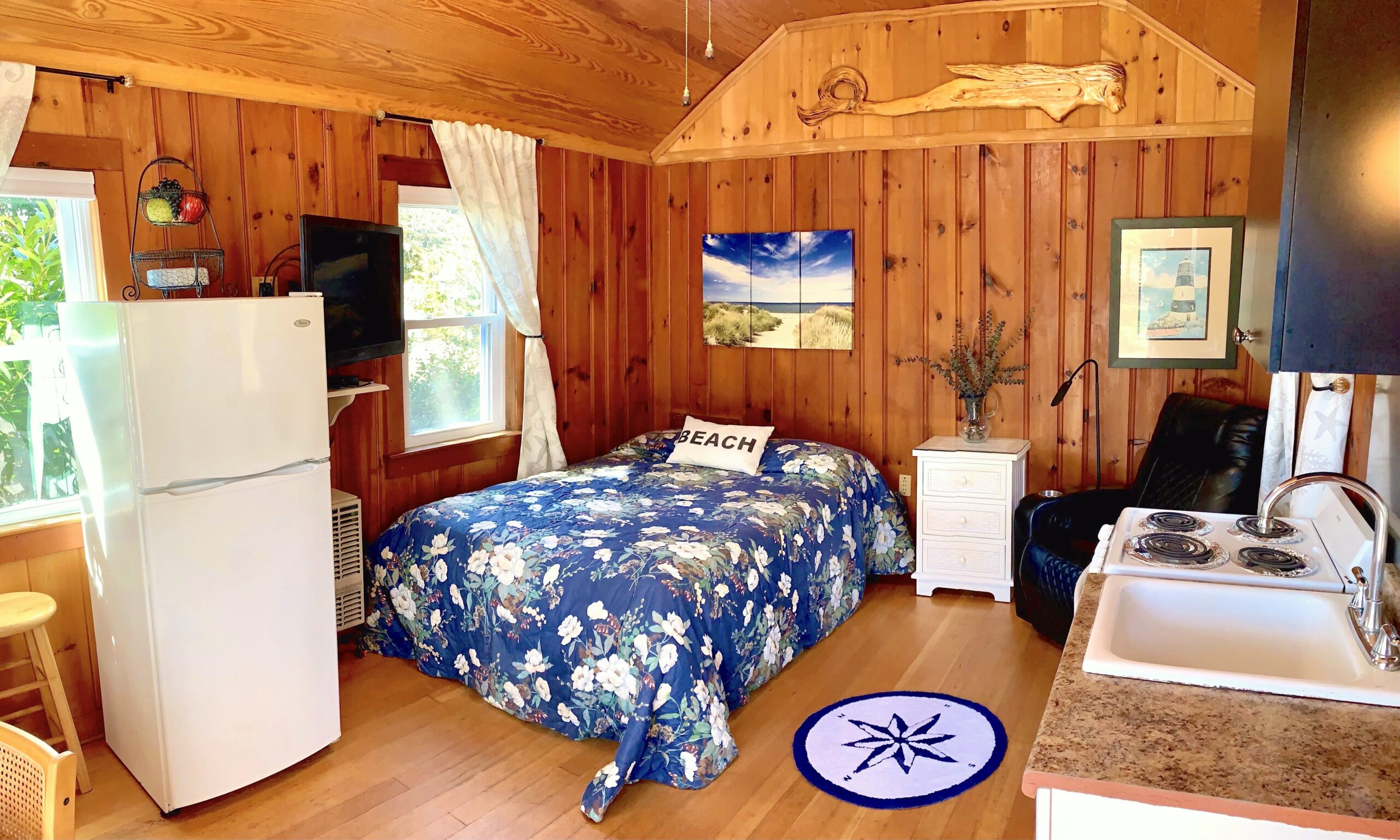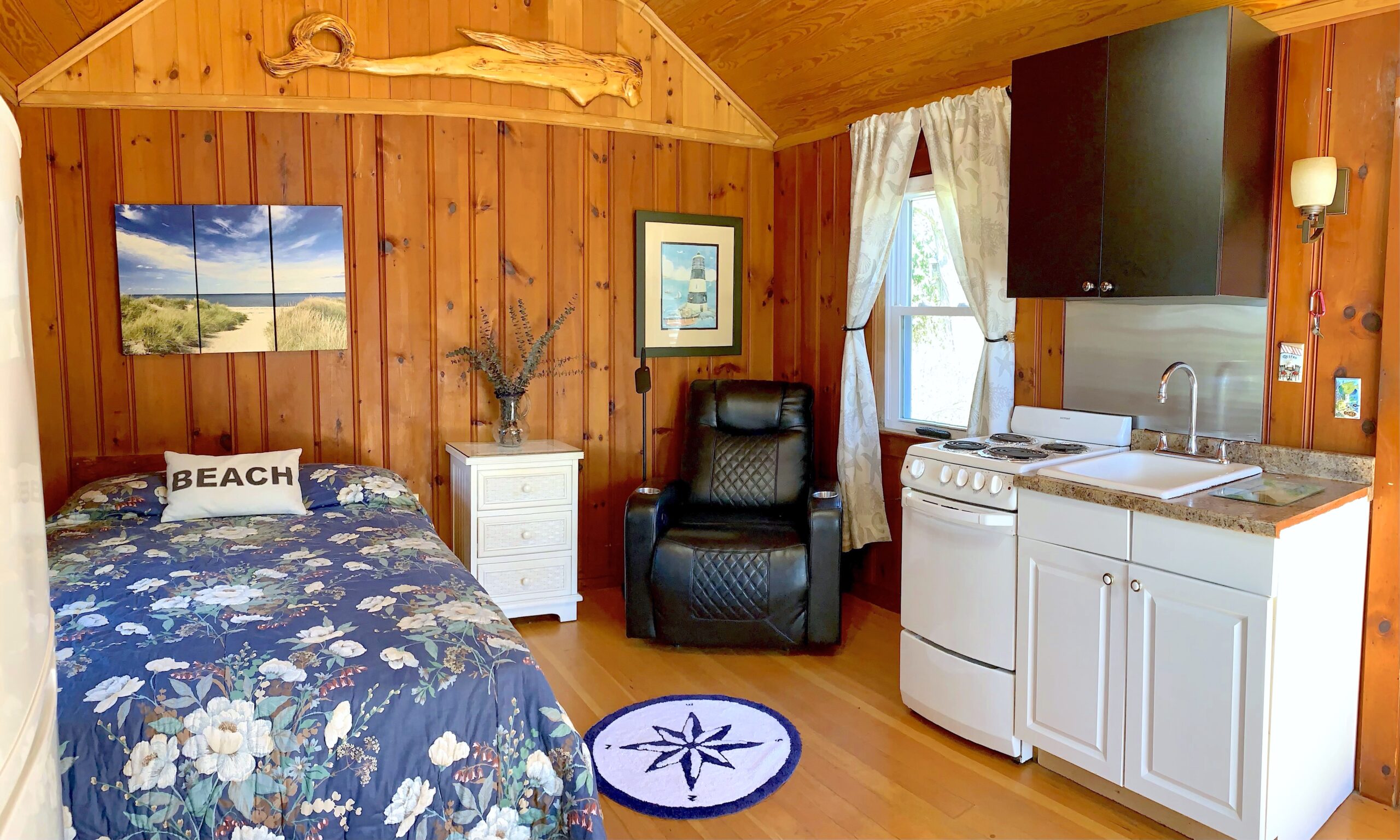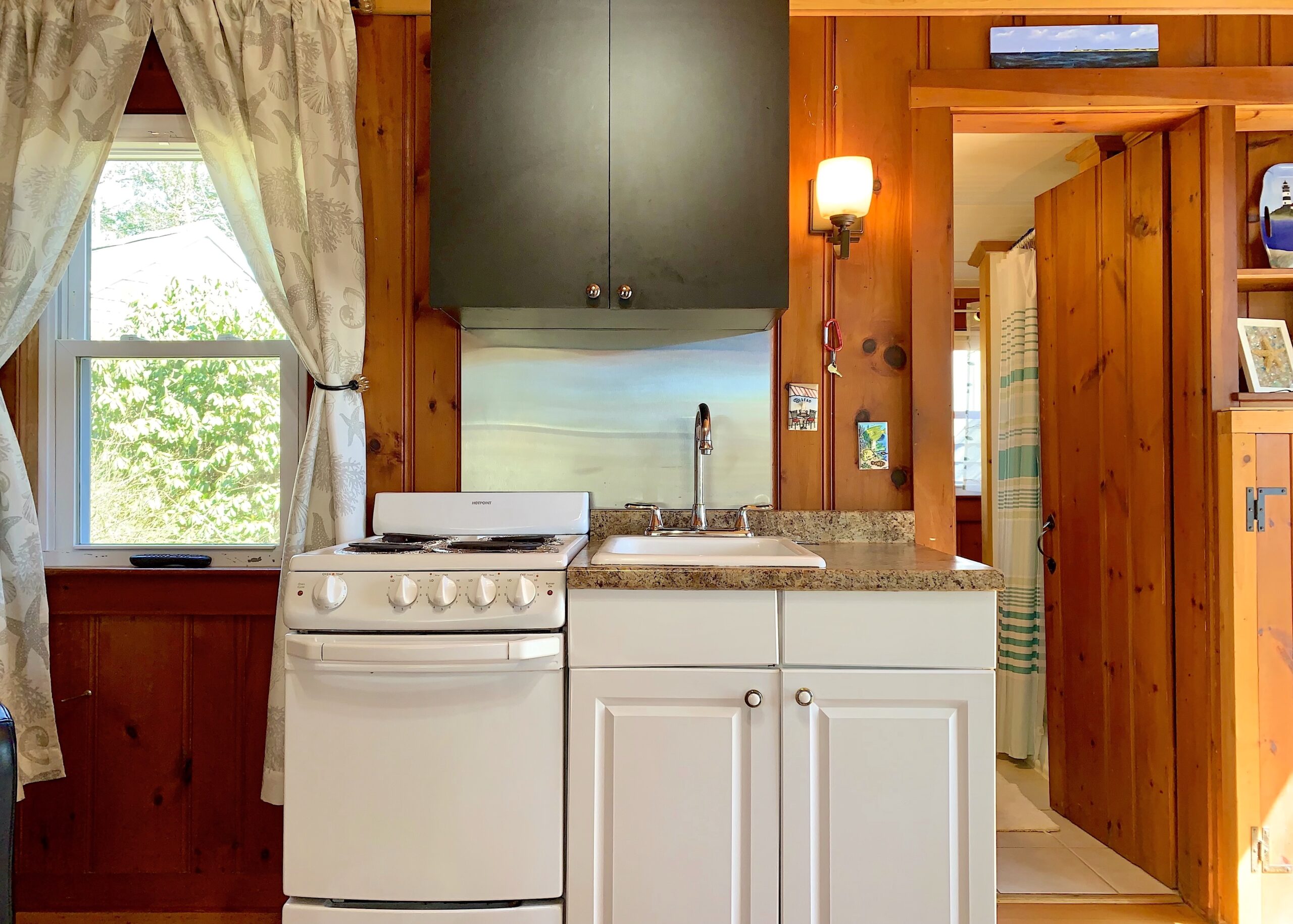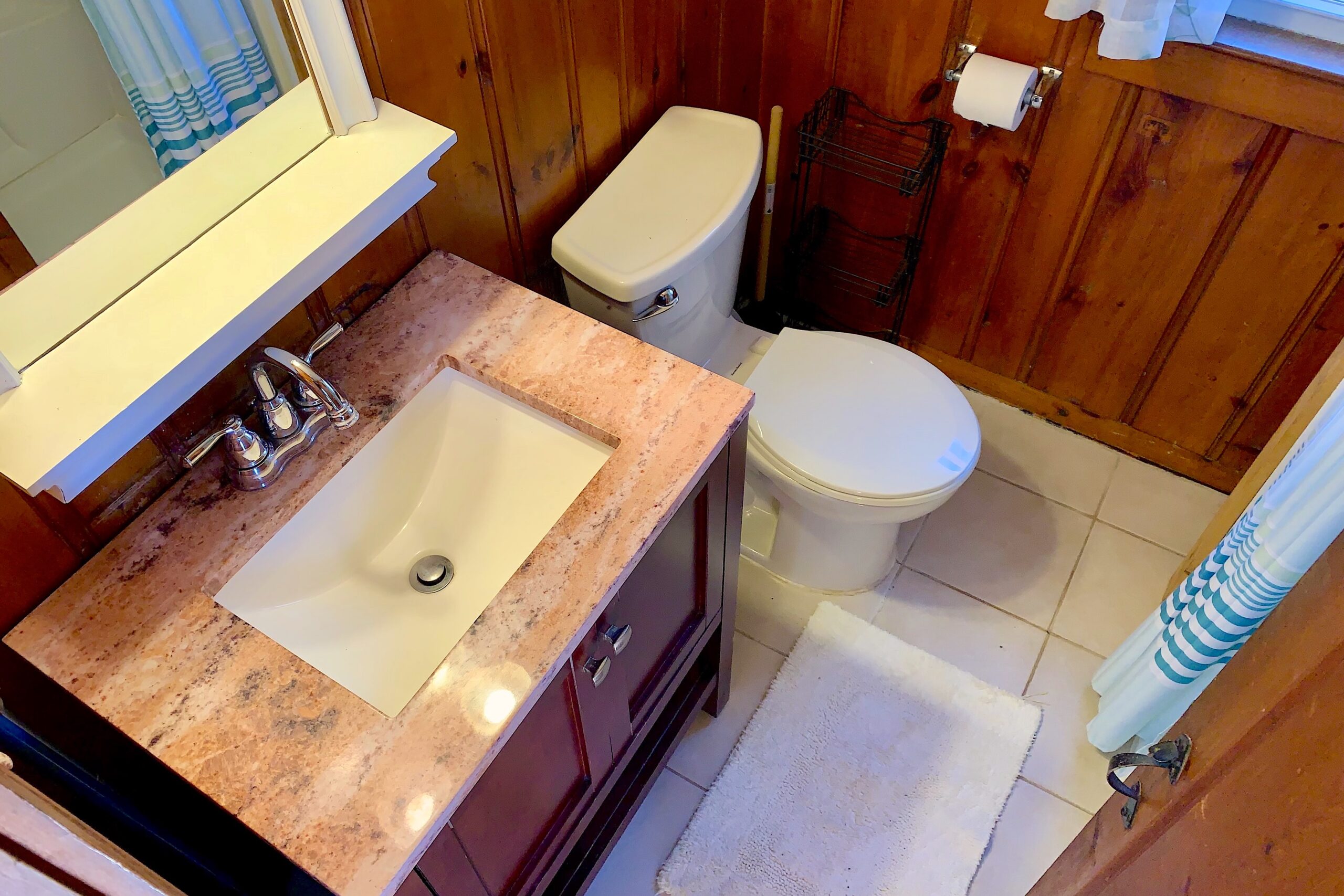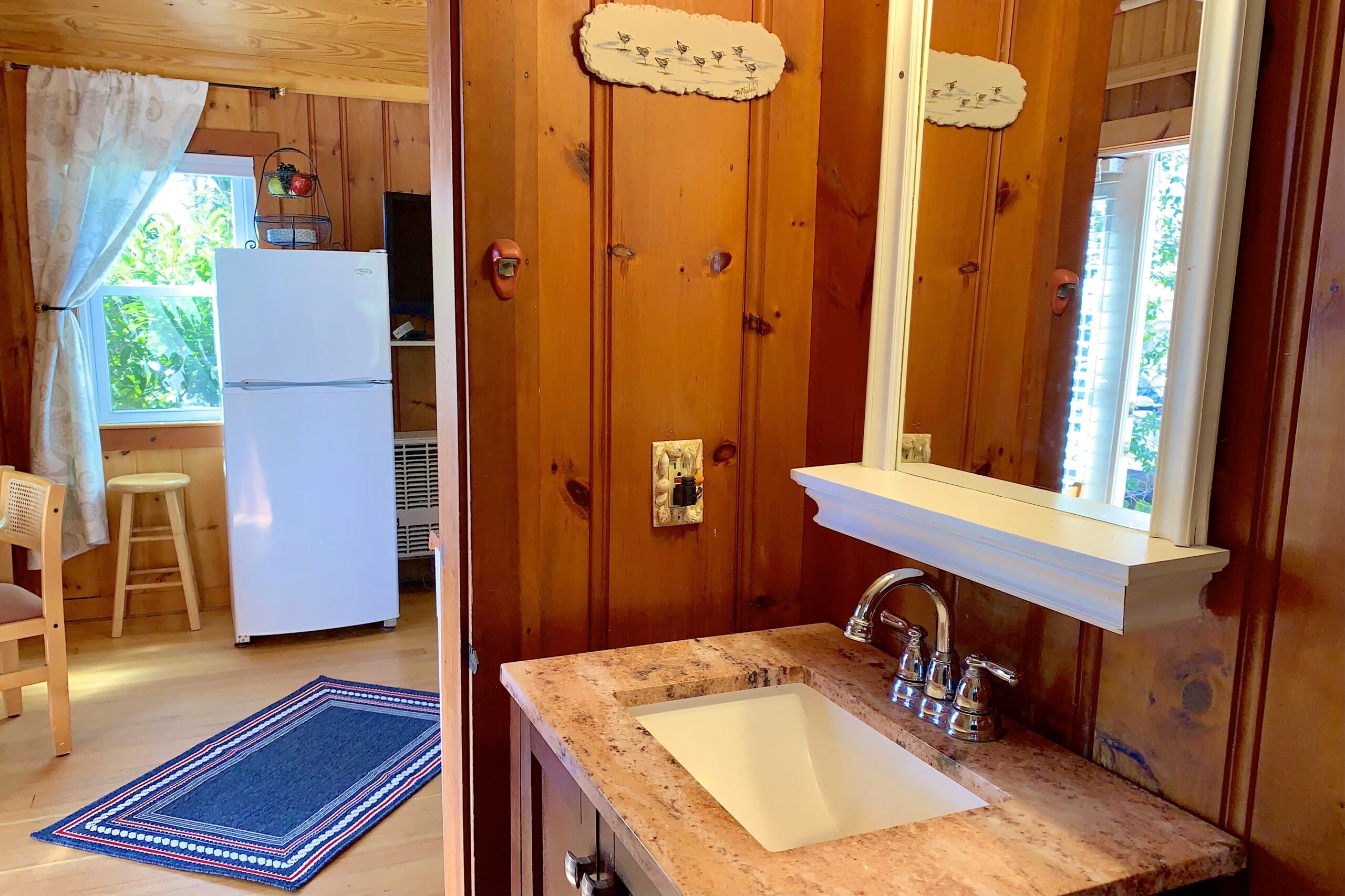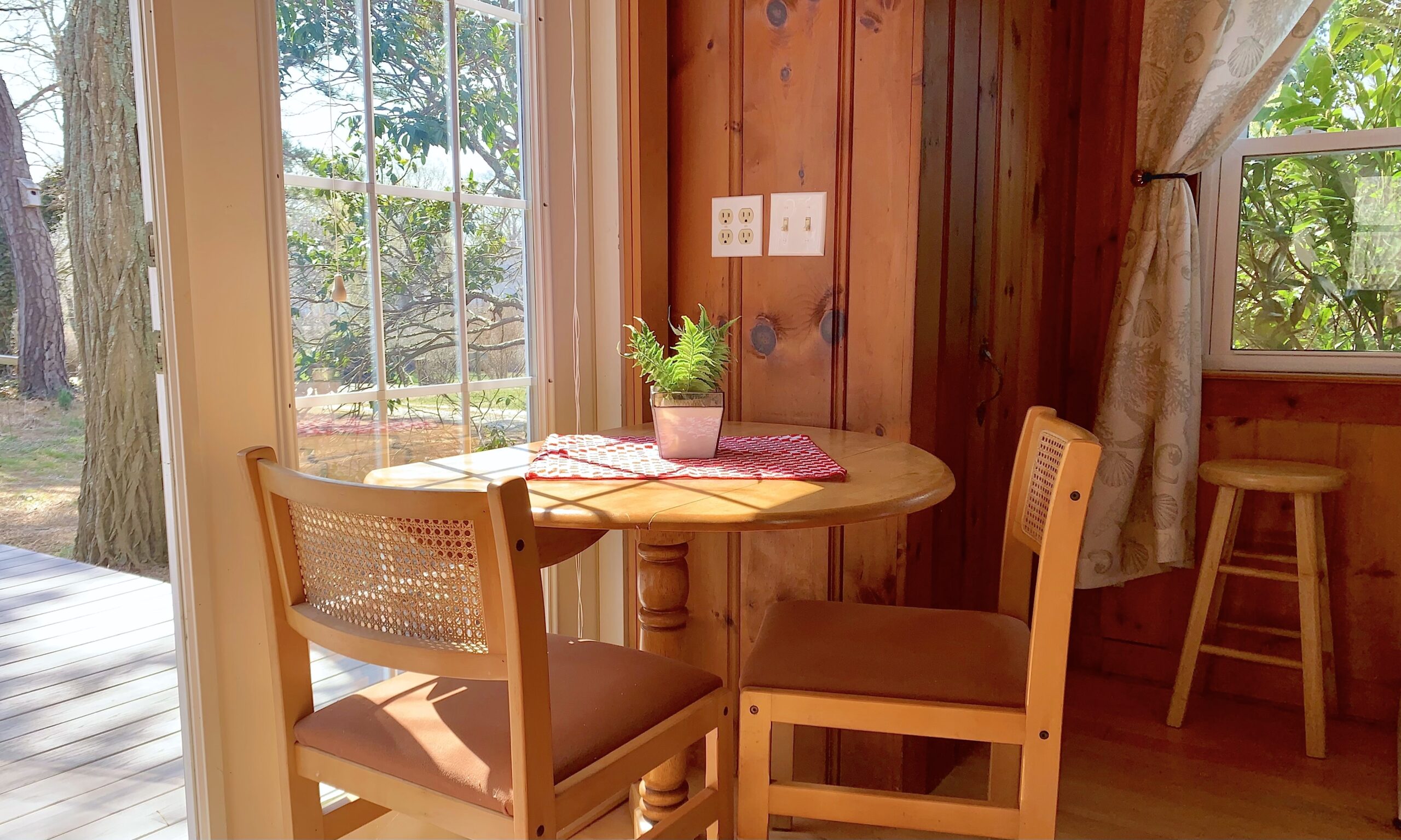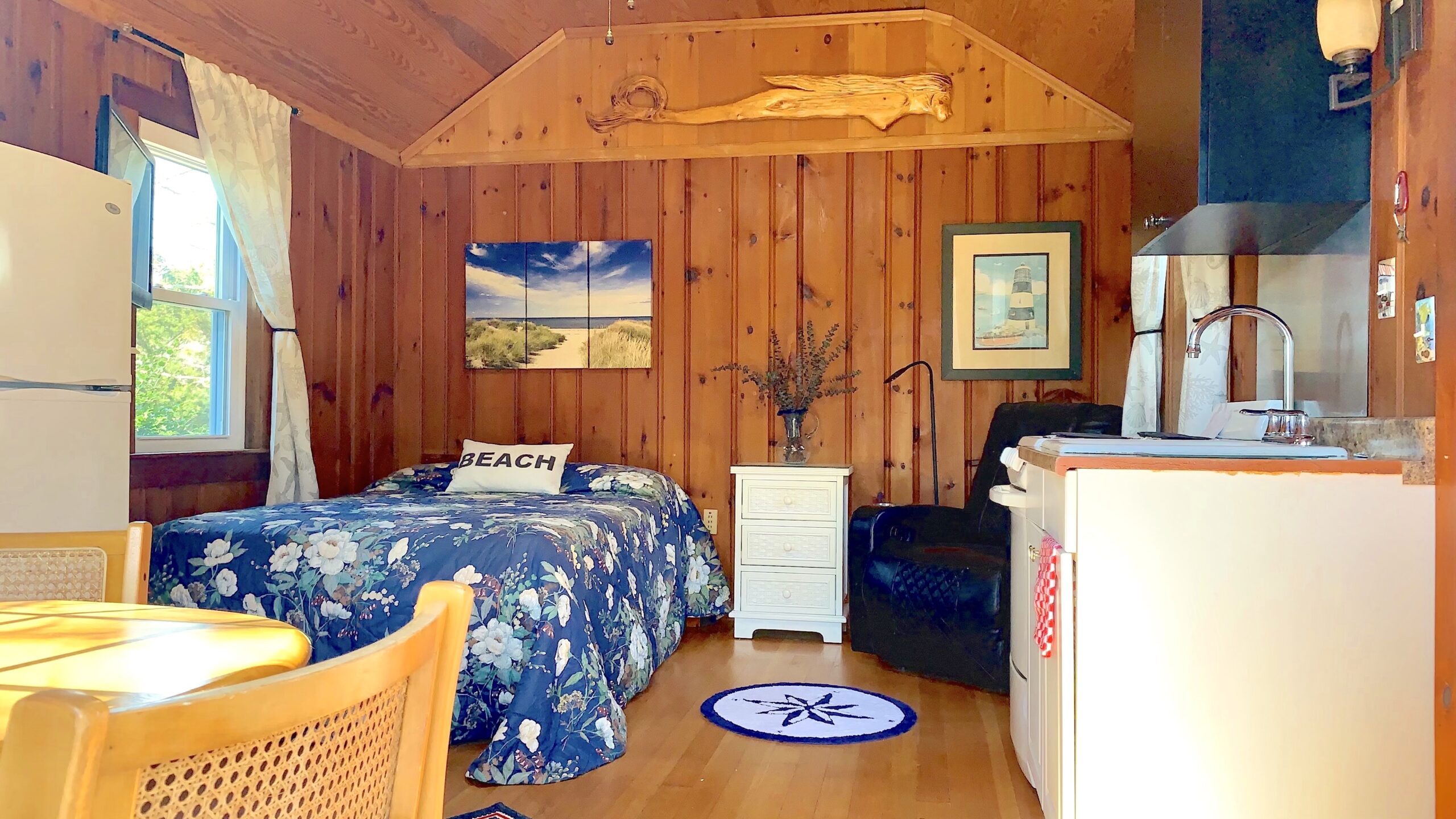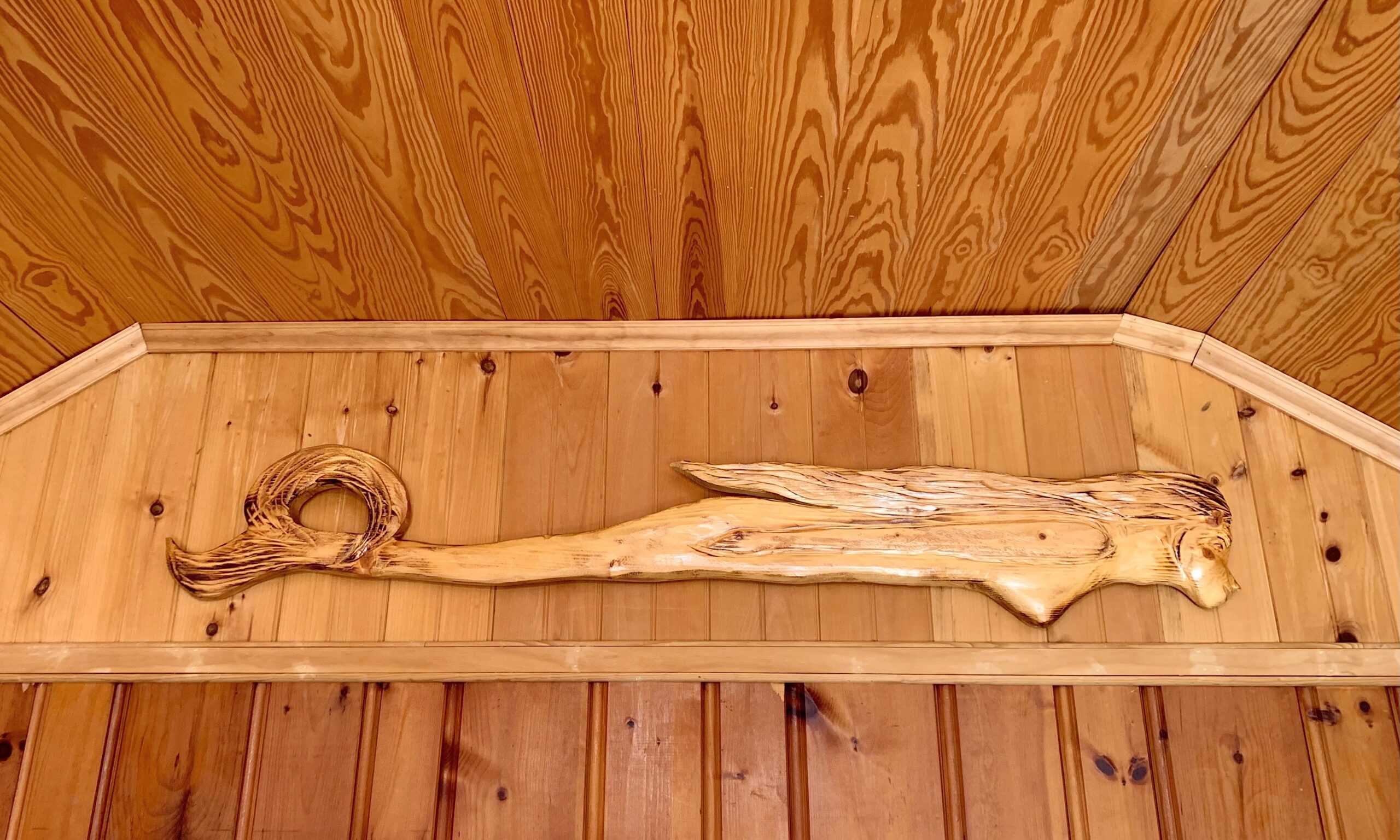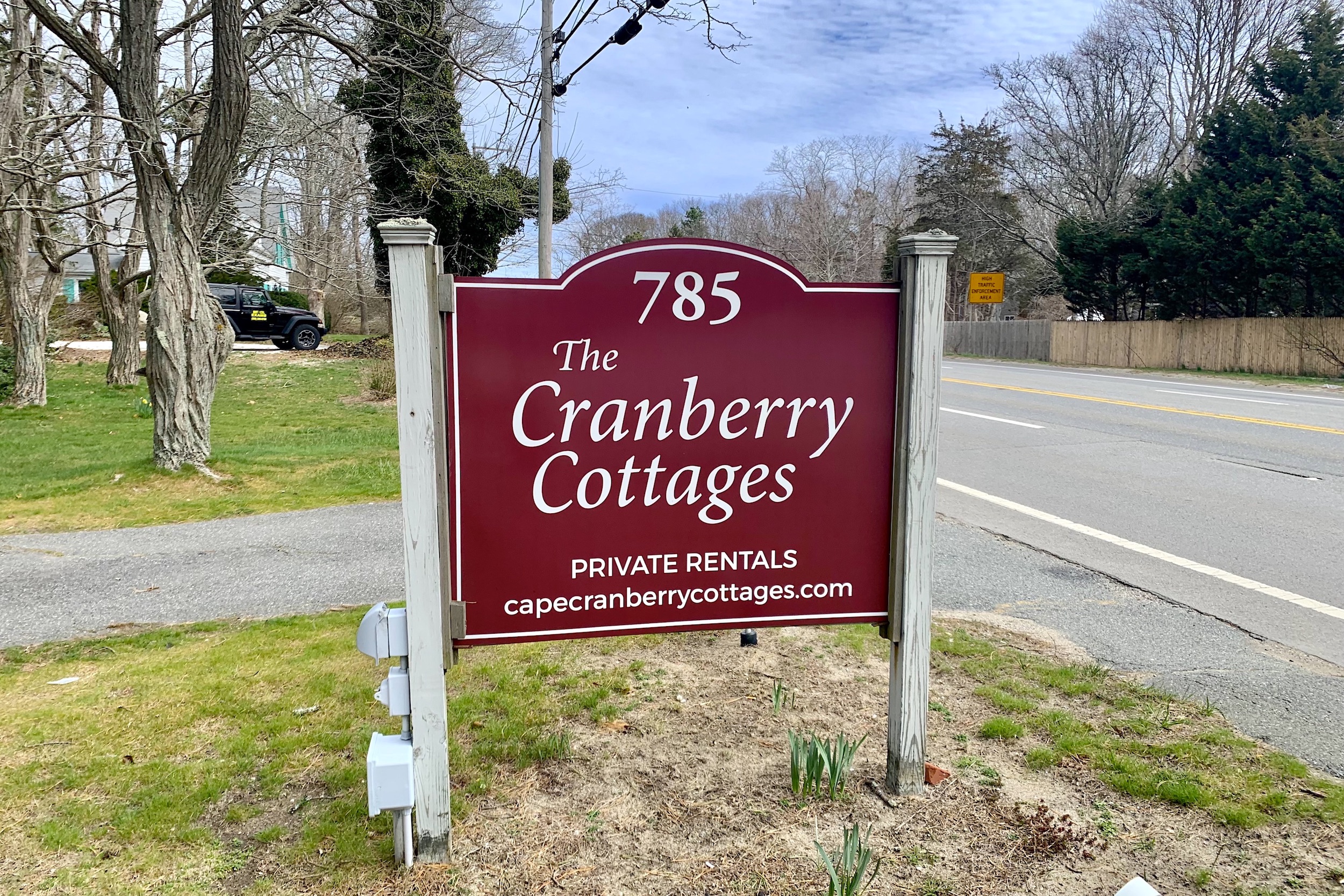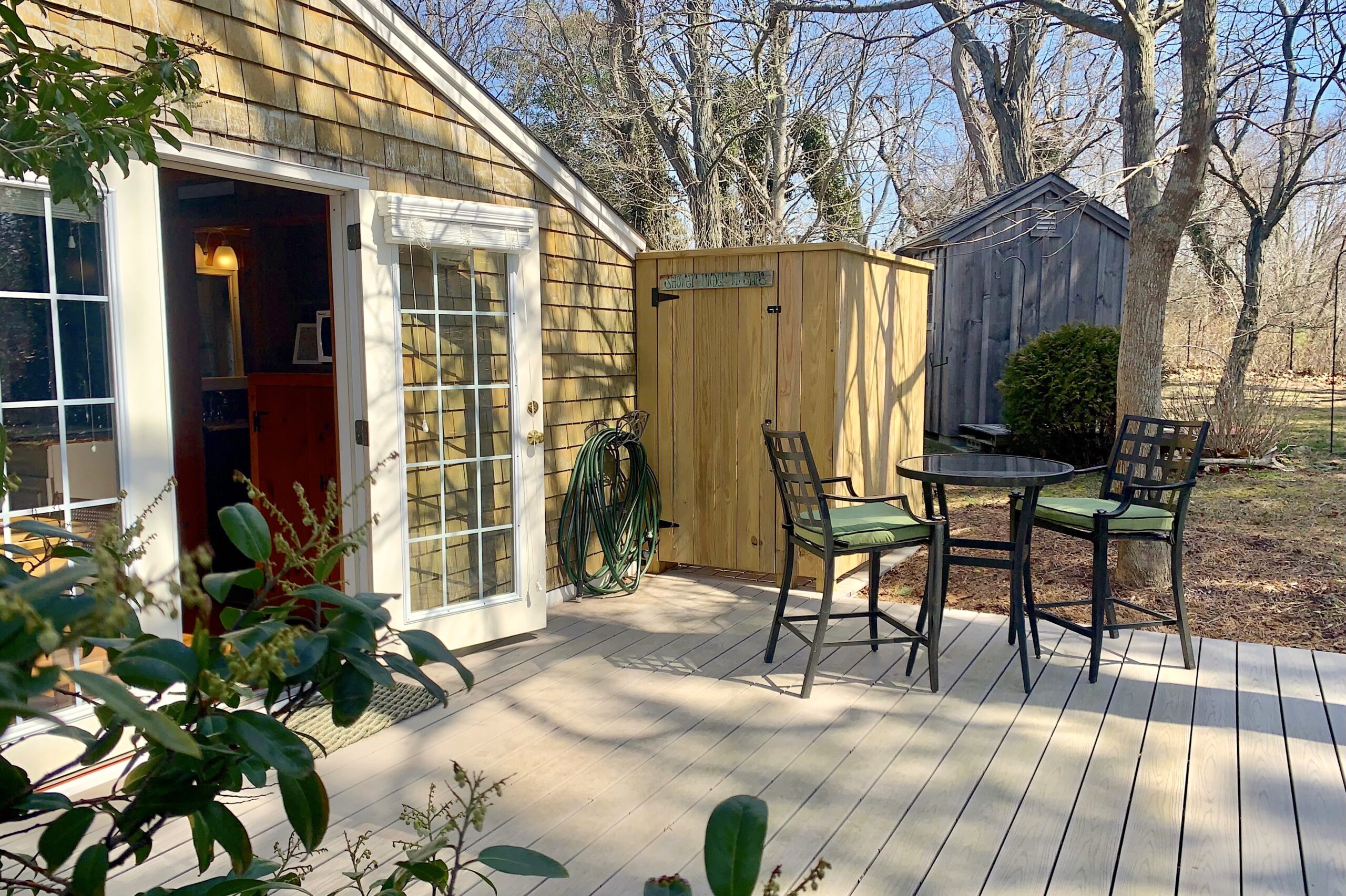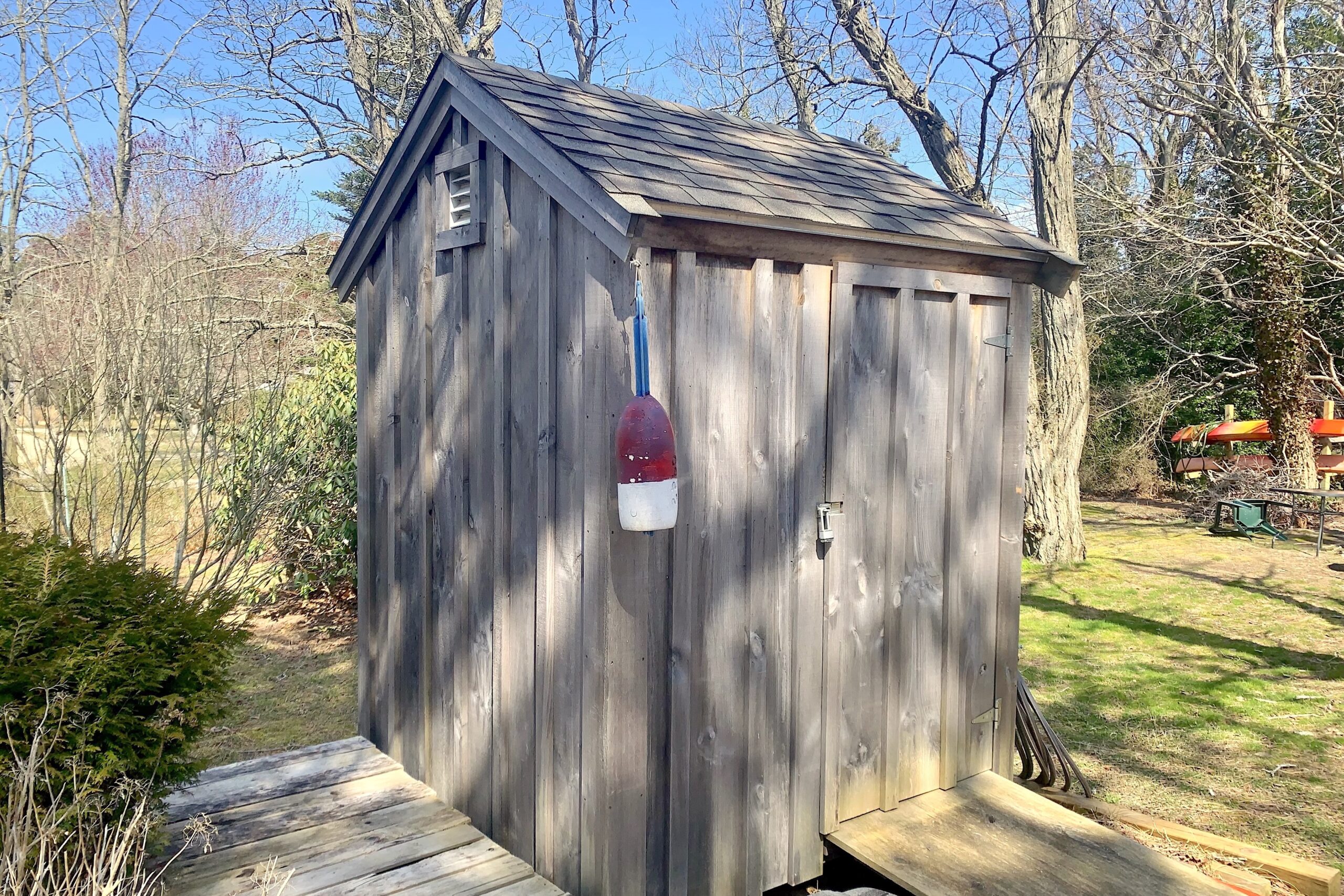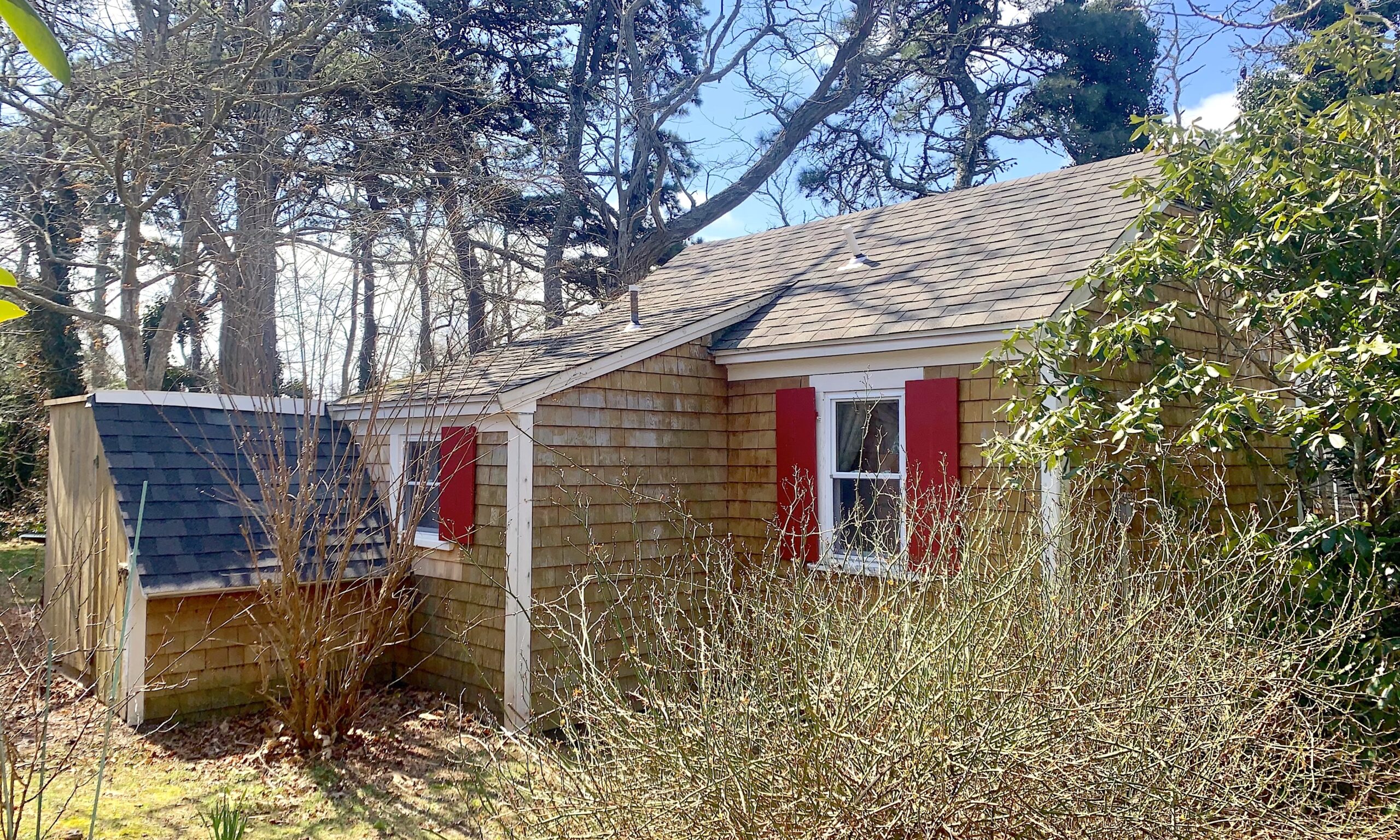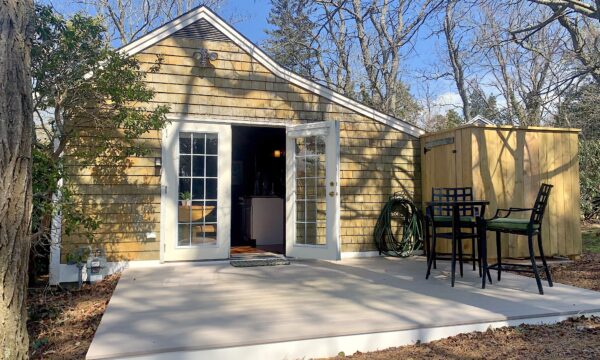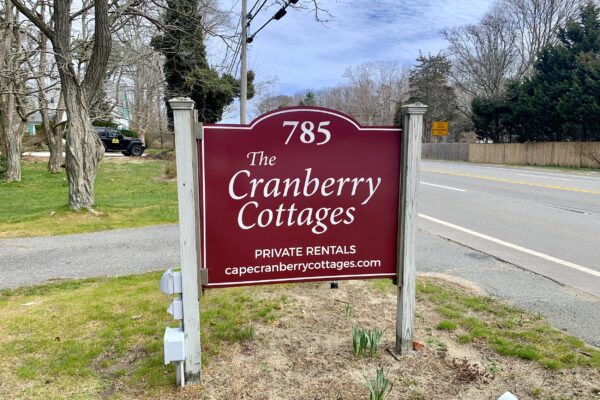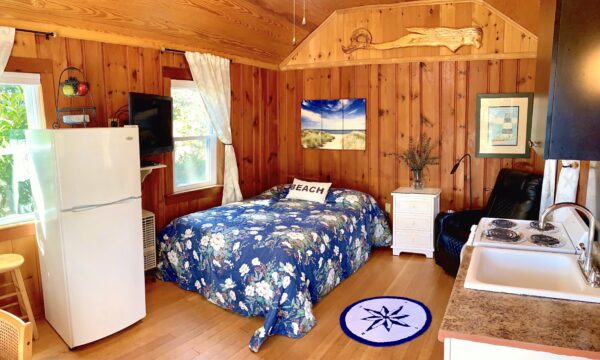 Outer Cape Market Watch
October 2023

Eastham
Orleans
Wellfleet
Closings

9

(10 in 2022)

11

(8 in 2022)

4

(4 in 2022)
Average Sales Price

$930,000

($926,000 in 2022)

$1,447,000

($1,595,000 in 2022)

$1,100,000

($794,000 in 2022)
Homes for Sale

31

(23 in 2022)

27

(30 in 2022)

15

(17 in 2022)
Average Days on Market

75

(14 in 2022)

22

(125 in 2022)

15

(26 in 2022)
Rolling 12-Month Average Sales Price

$782,382

($782,621 a year ago)

$1,260,019

($991,287 a year ago)

$983,082 

($845,154 a year ago)
Year-to-Date Sales Volume

23

(18 in 2022)

14

(23 in 2022)

6

(13 in 2022)