2199 State Highway, Eastham #10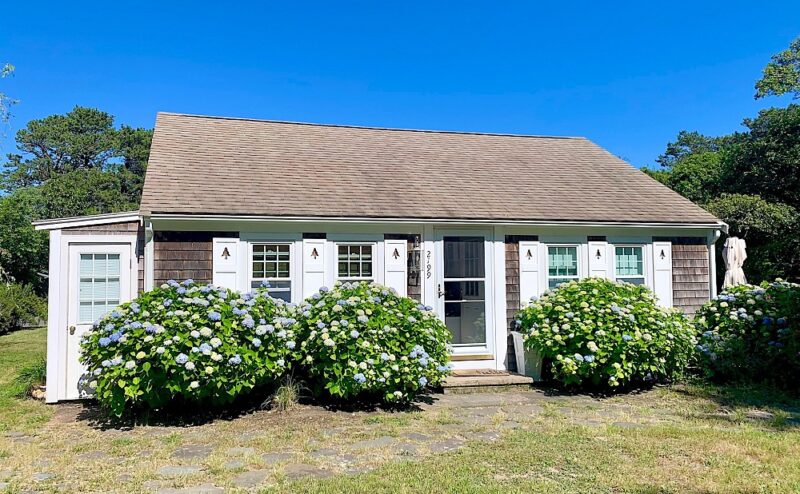 Sweet like summer,
this endearing 2-bedroom cottage (724 sq/ft) is located off Route 6 in 'Whispering Pines', a family-friendly cottage colony with shared in-ground pool, tennis court, shuffleboard & freshwater pond, which is perfect for kayaking or sunning along its sandy shore. The cottage features the most requested amenities, including: ductless A/C (living room), stack washer/dryer, WIFI, expanded cable with 50" flat-screen TV (plus 47" smart TV in primary bedroom for streaming YouTube, Hulu, Netflix, etc) & private outside shower. There's even a convenient storage compartment for bicycles, as well as an outside patio with umbrella and table & chairs. Summer 2023 is sure to be busy, so book now!
Features:
2 Bedrooms: 1 King, 2 Twin Beds
1 Full Bath
Limit: 4
Size: 724 Sq/Ft
Year Built: 1970
Closest Bay Beach: 2 miles (First Encounter)
Closest Ocean Beach: 2.7 miles (Coast Guard)
                   Amenities:
Ductless A/C (living room), Washer & Dryer (stack unit),
Wireless Internet, 2 TVs, Expanded Cable, DVD, Patio, Private Outside Shower, 
Outdoor Furniture, Charcoal Grill, Beach Chairs, Blender, Lobster Pot, 
Iron & Board, Coffee Maker, Toaster
Exclusive!
Video Walkthrough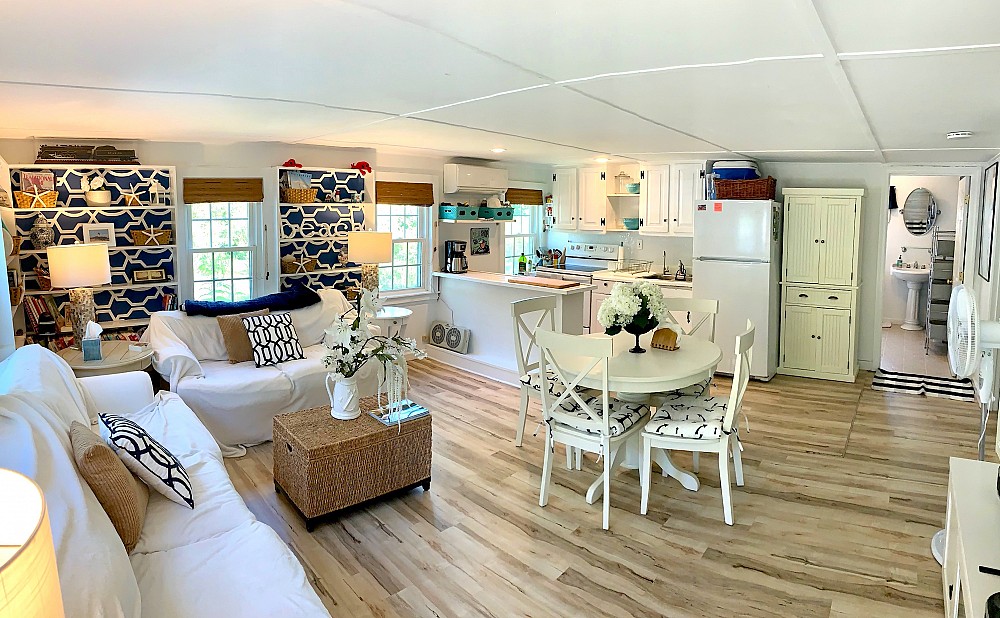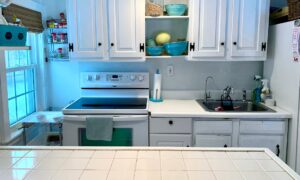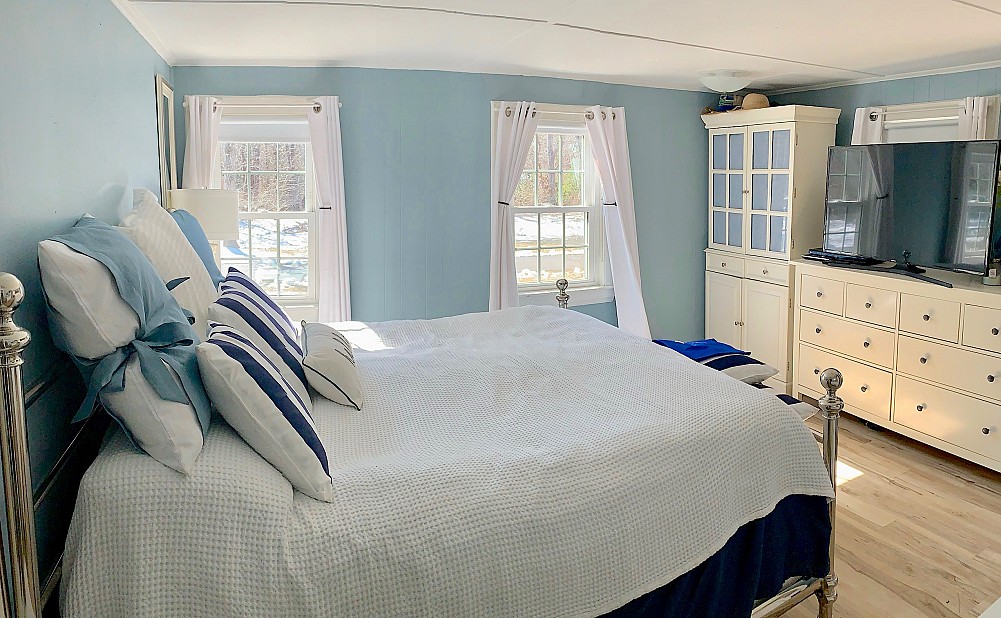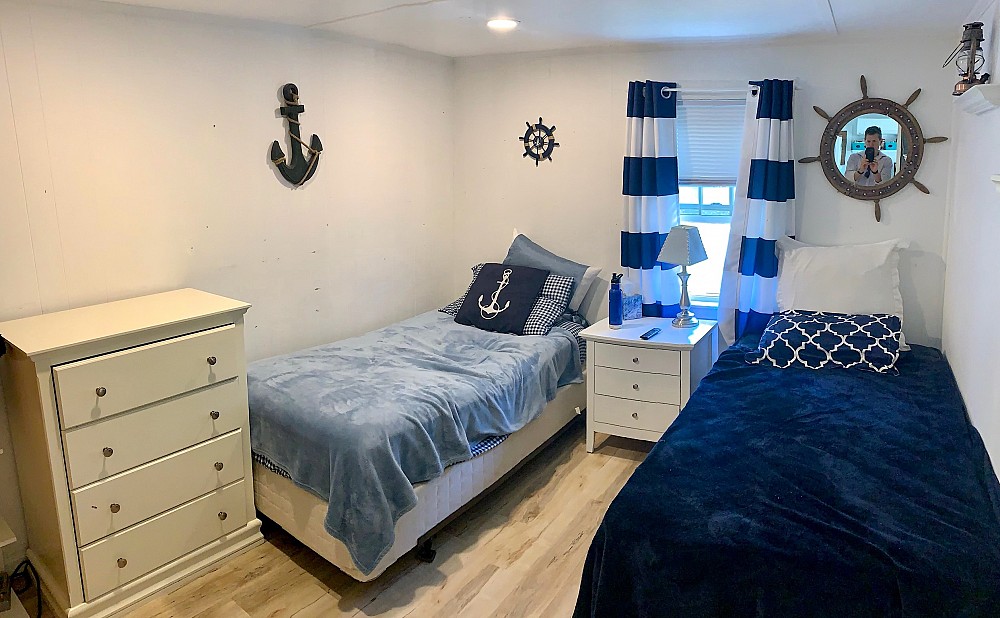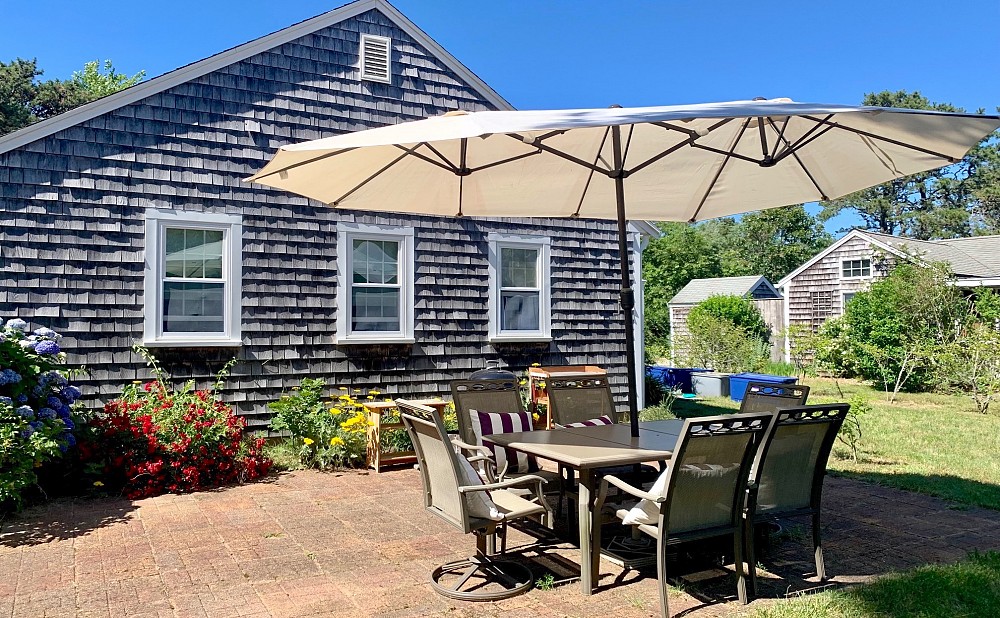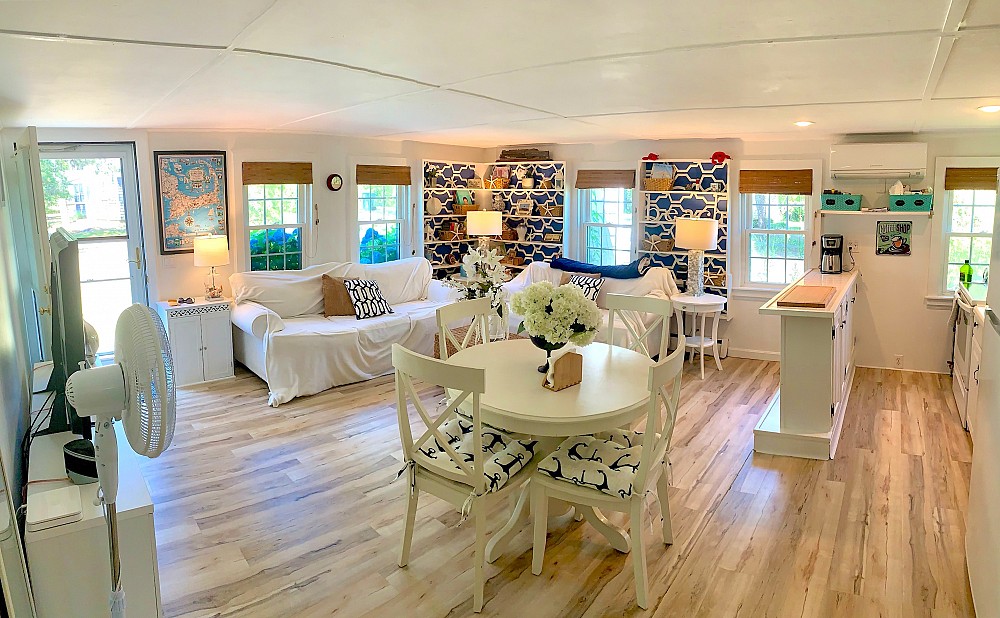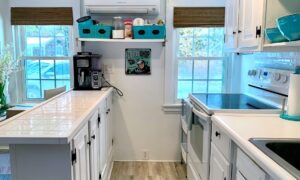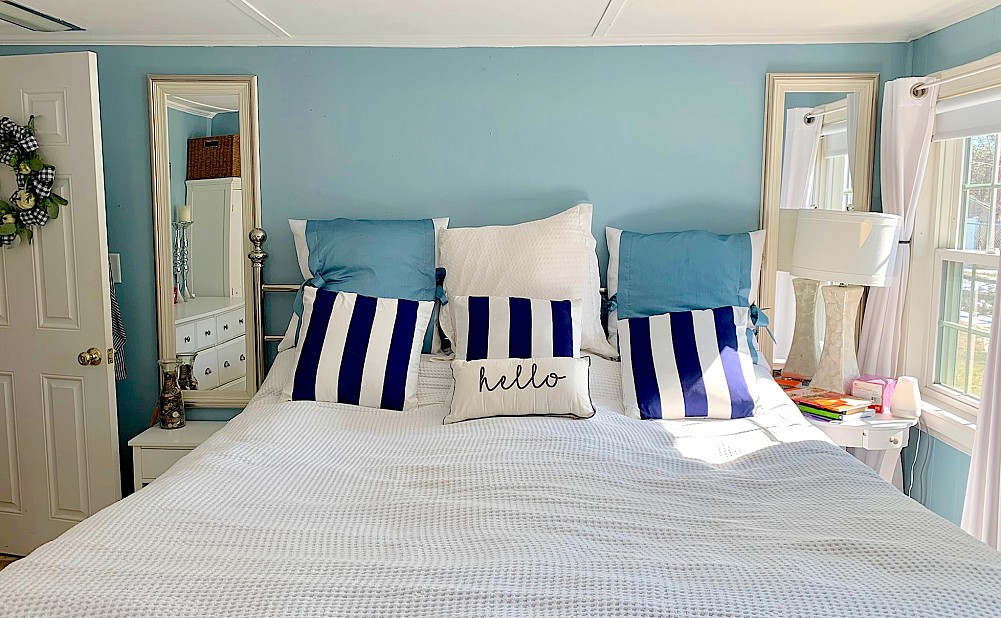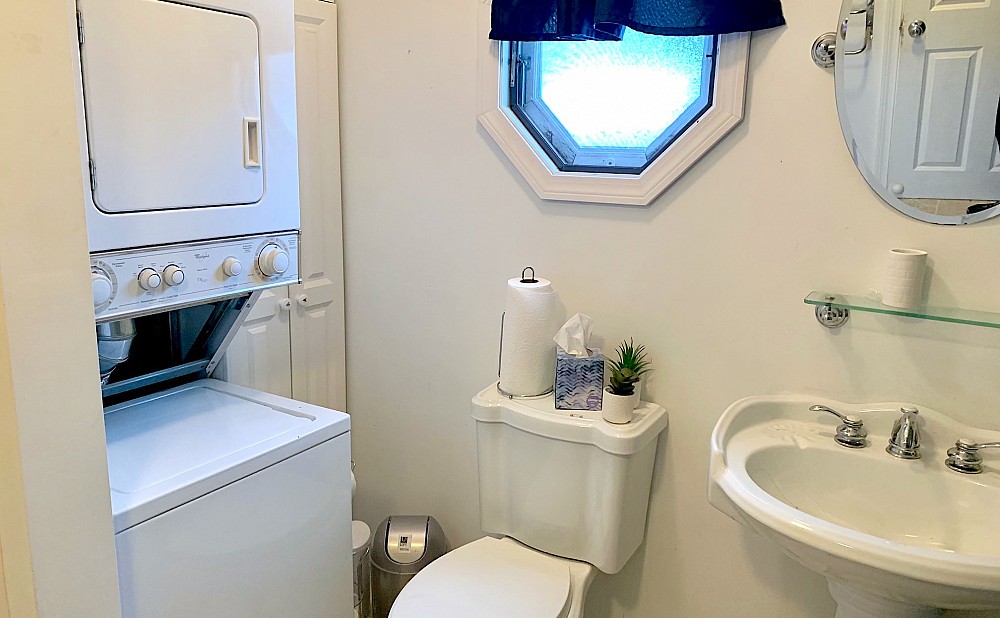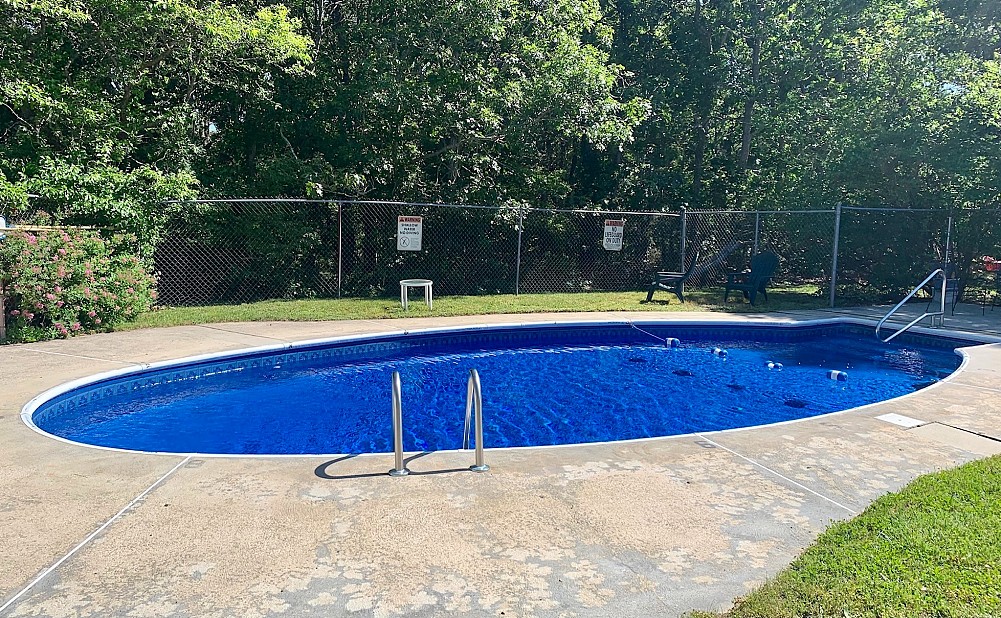 CALENDAR
| Date | Weekly Rate | MA Tax 14.45% | Rental Amount | Reservation Fee | Total Due |
| --- | --- | --- | --- | --- | --- |
| 6/17 –> 6/24 | $1600 | $231.20 | $1831.20 | $80 | $1911.20 + $300 security  |
| 6/24 –> 7/1 | $1600 | $231.20 | $1831.20 | $80 | $1911.20 + $300 security  |
| 7/1 –> 7/8 | $1800 | $260.10 | $2060.10 | $80 | $2140.10 + $300 security  |
| 7/8 –> 7/15 | $1800 | $260.10 | $2060.10 | $80 | $2140.10 + $300 security  |
| 7/15 –> 7/22 | $2000 | $289.00 | $2289.00 | $80 | $2369.00 + $300 security  |
| 7/22 –> 7/29 | $2000 | $289.00 | $2289.00 | $80 | $2369.00 + $300 security  |
| 7/29 –> 8/5 | $2000 | $289.00 | $2289.00 | $80 | $2369.00 + $300 security  |
| 8/5 –> 8/12 | $2000 | $289.00 | $2289.00 | $80 | $2369.00 + $300 security  |
| 8/12 –> 8/19 | $2000 | $289.00 | $2289.00 | $80 | $2369.00 + $300 security  |
| 8/19 –> 8/26 | $1800 | $260.10 | $2060.10 | $80 | $2140.10 + $300 security  |
| 8/26 –> 9/2 | $1600 | $231.20 | $1831.20 | $80 | $1911.20 + $300 security  |
| 9/2 –> 9/9 | $1600 | $231.20 | $1831.20 | $80 | $1911.20 + $300 security  |
| 9/9 –> 9/16 | $1600 | $231.20 | $1831.20 | $80 | $1911.20 + $300 security  |
| 9/16 –> 9/23 | $1200 | $173.40 | $1373.40 | $80 | $1453.40 + $300 security  |
| 9/23 –> 9/30 | $1200 | $173.40 | $1373.40 | $80 | $1453.40 + $300 security  |